Jessica Nigri, 31, is the 187th world's most famous model. She started to work as a Coser in 2009. Jessica became famous after cosplaying Pikachu. During over ten years of cosplaying career, Jessica appeared in many different characters. And she always looks beautiful and hot in all pictures.
American Coser Jessica Nigri Makes Your Heart Race
Jessica Nigri is one of the most famous cosplayers in the world now. She comes from Reno, Nevada in the US. Jessica became viral on the internet after cosplaying the character Pikachu in the big event San Diego Comic-Con International. Jessica appeared in a sexy yellow outfit of the character Pikachu with long ears and tail. Then, Jessica continues to steal people's hearts with further stunning and sexy cosplay photoshoots. In 2011, she cosplayed Anya Stroud in the launching event of Gears of War 3. The beautiful cosplayer also joined the advertising campaign for this game of Gametop and Microsoft. Jessica cosplayed a lot of characters in popular games, movies, cartoons, comics, etc. She still looks great even when she cosplays a male character. The cosplayer also knows how to show off the sexy curves on her body.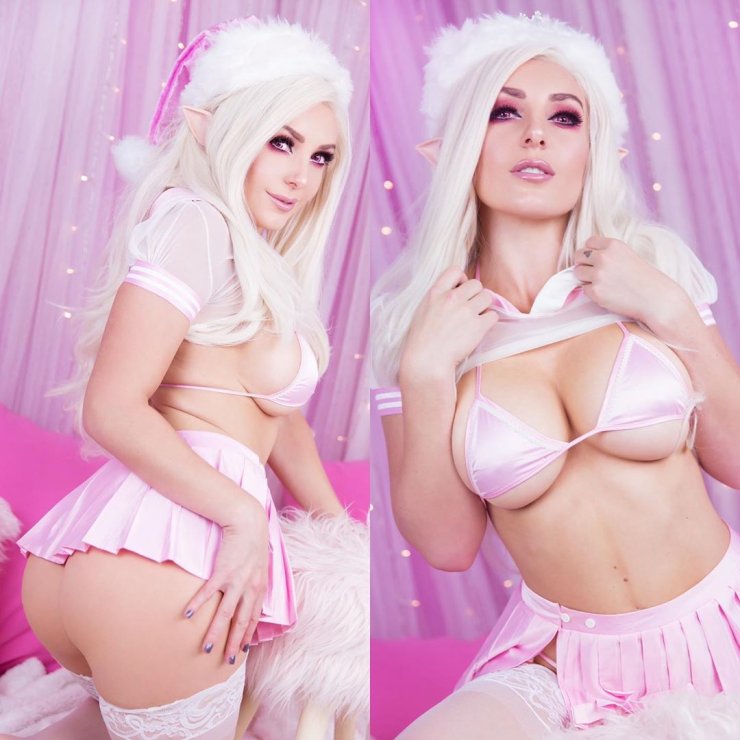 Jessica Nigri once made fans of the world's most battle royale game Players' Unknown Battlegrounds excited when cosplaying a sexy female character in this game. Her sultry and hot cosplay pictures will definitely make your heart race. She also cosplayed many famous male characters, such as Rakan in League of Legends, John Snow in Games of Throne, Indiana Jones, etc. Jessica is very famous on social media. She got over 40 lakh followers on Instagram and nearly 60 lakh fans on Facebook. Apart from many amazing cosplay photos, Jessica also makes fans and followers excited with a lot of sexy looks in sultry bikinis and outfits. Here are some stunning cosplay photos of her.