Esha Gupta is not only a well-known B-Town actress but also a fan favorite among Instagram models. Her presence on social media always creates attention among fans and followers thanks to her incredible body and looks. Her frequent Instagram updates in the form of 🔥 photos always guarantee praise and adulation from millions of fans.
Just recently, Esha shared a mirror selfie on Instagram that caused a stir on the Internet in no time. Facing a mirror and with a phone in her hand, she took a picture of herself in sexy white bikinis and a pair of casual flip-flops. Check it out below: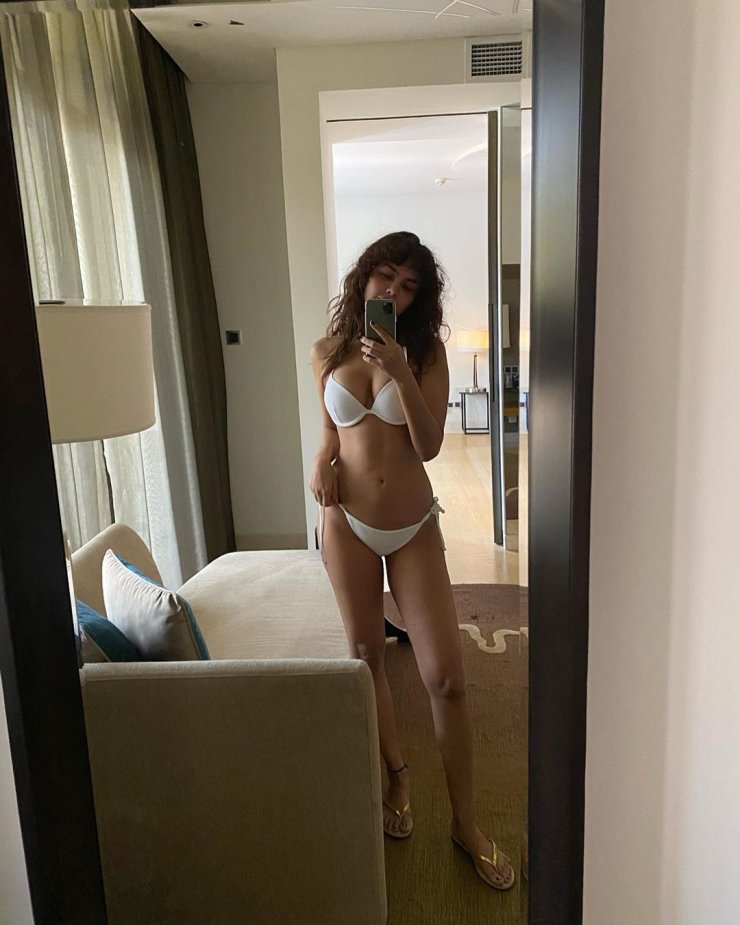 On her Instagram photo, she captioned it as such: "It rained on my parade(literally ☔️)". The author of this article doesn't quite know about which parade that the caption refers to. But based on the photo, it doesn't look like there'd be any rain on her parade, metaphorically or literally.
Ever since Esha made her Bollywood debut in 2012 with the movie 'Janaat 2,' she has grown even more. She has done quite a few movies since then and her next role in 'Desi Magic' produced by Ameesha Patel will be out this year.
Esha once said to internet trolls: "We have so many things going on in our heads. There's so much to do in life, so there's no point being stressed about something so unimportant. What I also want to tell them is that there's so much happening in the world already; a war is taking place as we speak and there are many refugees who need help...and you are commenting on someone's body parts! Come on, use your time to do something worthwhile". Couldn't agree more!
More of Esha Gupta looking 🔥🔥🔥
Check out more of Esha's bold and beautiful photoshoots below that no troll can smear: Check out our Bollywood section on GuruGamer.com for more on India's acting celebrities!