On May 18, Marzia Kjellberg, the wife of the most well-known YouTuber PewDiePie, opened her heart to her Instagram followers and revealed why she has felt unsafe as a public personality. She was also known as the fashion YouTuber. Marzia belonged to the list of the most famous individuals on YouTube with more than 76 lakh subscribers. At that time, she focused on creating videos of fashion, vlogging, and makeup. Until 2018, her channel stopped working and as revealed by herself, she wanted to change her life.
On Monday, the former YouTuber poured her heart out to her fans and said that she had struggled with herself to appear ahead of the camera. She was finally ready to show her face after many years she always felt ashamed. PewDiePie's wife made an emotional post on Instagram and explained why she felt uncomfortable with her face. It was an asymmetry in her face that made her embarrassed. Also in this post, she said that she began to pay more attention to find out her favorite angles. Although she worked as a vlogger and fashionista, Marzia isn't apparently confident about her appearance. She tended to hide the right side of her face to remove all weakness out of photos. Marzia struggled with it for a few years before she is willing to show the side of her face that she never loved. She also posted two photos showing her so-called weakness on her face. Right after this emotional post was made, it attracted more than 435k likes from her fans across the world. What the former YouTuber shared was also what many are struggling with. Many sent comments to thank Marzia for sharing with them while some also revealed their stories.
It isn't hard to comprehend why her act gains such big applause because it obviously gives more strength to her fans in particular, and anyone in general that even celebrities also have to struggles with their own weakness.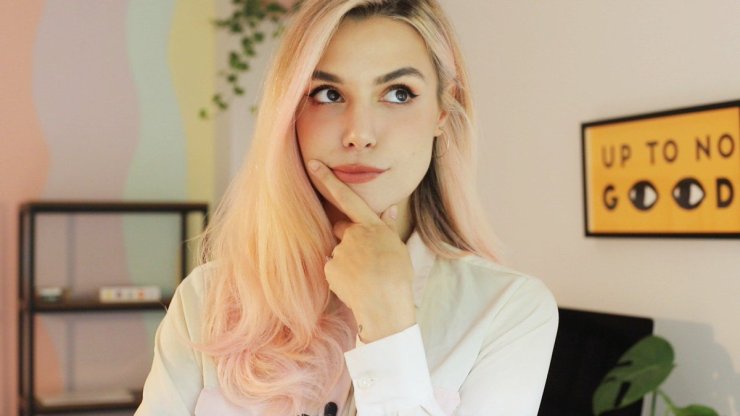 Although she didn't work as a YouTuber, PewDiePie's wife Marzia Kjellberg often updates her own life on Instagram. Until now, she has had more than 76 lakh followers. She has teamed up with her husband to design her clothing brand 'Tsuki'.
For those unknown, Marzia Kjellberg was born on October 21, 1992, in Vincenza, Italy. She is also known as CutiePie or CutiePieMarzia on YouTube. Marzia accidentally knew PewDiePie (Felix Arvid Ulf Kjellberg) and wrote an email to him to say that his YouTube videos were funny. After 8 years, they got engaged with each other on a vacation in Japan in 2018. She finally got married to PewDiePie on August 19, 2019 – the same date they had the first meeting.