As you might already know, Mortal has backed down from being a professional PUBG Mobile player, leaving team Soul for good. After that, in order to fill in the position of Mortal in the team, Sc0utOP from team IND joined Team Soul. The team seemed to be up and ready with this line up for the upcoming PMIT 2019.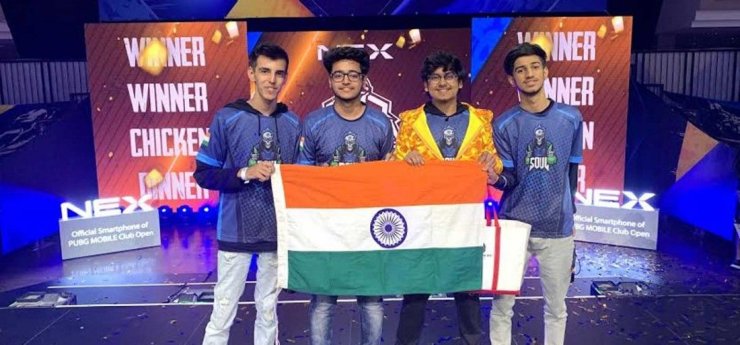 However, recently, during a Youtube stream,  SouL Ronak and SouL Viper said that Owais and sc0utOP will also leave Team Soul too. Nobody knows why they made this decision. Team Soul has once again fallen apart and SouL Ronak and SouL Viper didn't reveal any further details.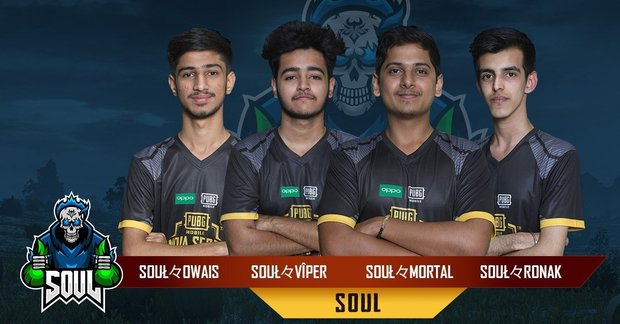 Apparently, the reason for this suddenly leaving of them is due to a dispute between the team's members, particularly Sc0ut, Mortal and Viper. Sc0ut was even so angry that he made a public Facebook post talking about it. He even threated to expose Mortal and Viper. Sc0ut deleted the post afterward. Sc0ut has always been known as a hot-headed person in the PUBG Mobile community. In June, he even called the PUBG Mobile Emulator community "cancer" and spoke ill of Dynamo Gaming and get raided by Dynamo's fans.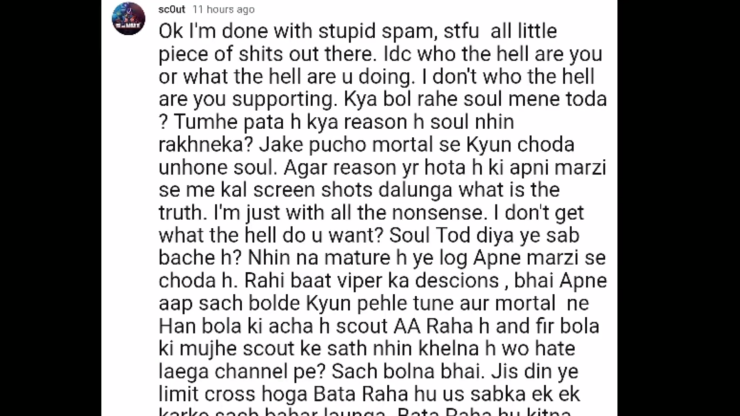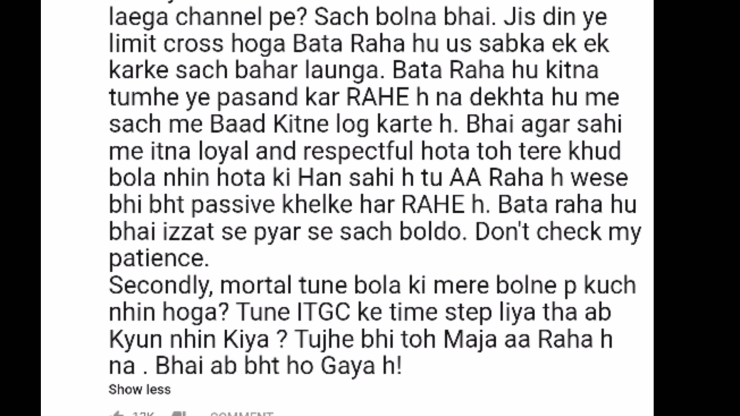 In response to the post of Sc0ut, Mortal was very calm. He said that his team was playing badly in the semi-finals of the PMCO and received a lot of criticism from the fans, but he would never go against the audience and disrespected them. He also said that people should just ignore these dramas and focus on supporting the community, including Sc0ut and his team. While being in the middle of the controversy, Mortal still managed to keep his calm and positive attitude, which is why he got a lot of support from the community.
We will update you as soon as we have further information.