After a long period of domination, the DOTA 2 scene in India started to slow down this year. There are fewer viewers, less sponsored teams, and, fewer people attend LAN events. As there was no new rising star, the top teams such as Whoops!, Avengers,... stayed on the top and won most LAN tournaments in 2019.
Here is the list of the best Indian DOTA 2 players in 2019. We have ranked them according to their performances and achievements throughout the year in 2019.
10. Amit 'Zapheto' Malwal - Support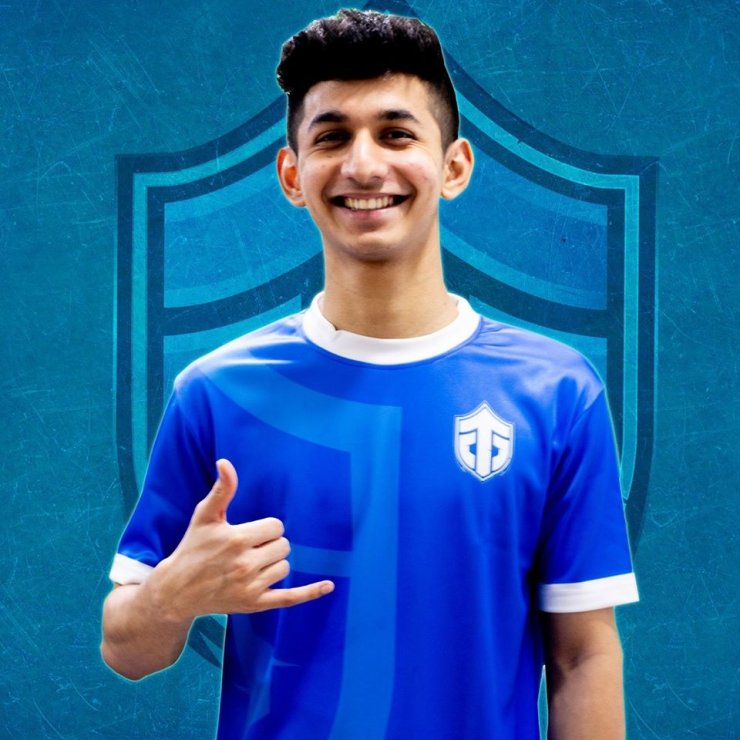 Zapheto - the support player of Entity Gaming - started the year wonderfully, winning the ESL India Premiership 2019 - Summer Season, beating all other strong contenders. Entity Gaming could have been a really strong team in 2019 if they have a consistent lineup. They have been changing their roster continually, interrupting the growing process of all players
Let's see if  Zapheto can make a comeback this year.
9. Roberto 'Parasyte' Nembhwani - Support Parasyte is another skillful support player in India. With him in the lineup, team LXG was a fearsome opponent that every team in India has to look out for. Sadly, the team split up, leaving all the team members scattering around, looking for a new team. Parasyte joined Whoops! after that. With No_Chanc3, they have become one of the scariest support duos in India and won the Dew Arena 2019. They also won the WESG 2019: APAC South Asia Regional Finals to present India to the Grand Finals. They are also about to representing India for an international LAN this year.
8. Darshan 'A35' Bata - Support A35 used to be an off lane player, but he switched his role to become a support player at the end of 2018. It seemed that he made a great decision as he earned more titles and played much better compared to 2018.
He helped Global Esports to win the ESL India Premiership 2019 - Fall Season and the Taiwan Excellence Cup 2019. He is now currently playing for team Avengers.
7. Krish 'Moon' Gupta - Mid While Moon is only 16, he has shown everyone his potential and capability. Moon helped Entity Gaming win the ESL India Premiership 2019 - Summer Season.
In 2019, he has improved his personal skill and playstyle in different ways. From a player who depends heavily on farming, he became more aggressive which put lots of pressure on his opponent. His mid lane is one of the main reasons why Entity Gaming can overwhelm other teams.
6. Akshay 'ZxC' Dhodi - Carry After joining Whoops!, ZxC has evolved as a carry thanks to No_Chan3. He no longer became overly aggressive and play safer to protect his own life as a carry. This resulted in the victories of team Whoops! in many tournaments and allowed him to participate in the WESG 2019: APAC Finals.
5. Raunak 'Crowley' Sen - Off lane Crowley was the best Indian DOTA 2 players in 2018, but he can only be in fifth place this time. Although he didn't really play as good as he used to, he didn't really fall off too far. With team Avengers, he won the ESL India Premiership 2019 Fall Season, Taiwan Excellence Gaming Cup 2019.
Crowley played more recklessly with flashy moves that usually ended up with a bad result. However, he was also pretty good at creating space for his team to farm and gain the late game advantage.
4. Dhvanit "Negi" Negi - All Negi is the most versatile player in India. He can any role that his team needs from playing off lane for Signify, mid lane for Whoops!, or even support 5 for Global Esports. With such ability to fit in any team, he won Dew Arena 2019, ESL India Premiership 2019 Fall Season, and WESG 2019 - South Asia Finals.
3. Jeet 'Swifty' Kundra -Mid Swifty was the best mid laner of India in 2019. As we all know how important winning mid in DOTA 2 is, any team who wishes to take over the Indian DOTA 2 scene need to have him.
He has a large hero pool and an excellent solo skill. Swifty won the ESL India Premiership 2019 Fall Season and the Taiwan Excellence Gaming Cup 2019.
2. Balaji "BlizzarD" Ramnarayan - Carry BlizzarD is the highest rank support and second-highest rank carry in India. He has a vast knowledge of the mechanics of DOTA 2 along with unbelievably good personal skill and game sense. If BlizzarD can get ahead, nothing can stop him.
BlizzarD won the ESL India Premiership 2019 Fall Season and the Taiwan Excellence Gaming Cup 2019.
1. Moin "No_Chanc3" Ejaz - Off laner No_Chanc3 is the best off laner in India because of his ability to create plans and plays that no one can think of. The way he controls the speed of every game is really interesting to watch for viewers. Without the need for flashy actions, he plans strategies to gain advantages for his team and aim for the bigger picture. No_Chanc3 has a wonderful year in 2019 after leaving team Avengers and play for Whoops! He won the WESG 2019 South Asia Finals and the Dew Arena 2019 along with many other LAN events.