Booty is one of the most attractive parts on the human's body, as it shows a lot about your physical health. In fact, for women, especially adult movie actresses, it's the portion that interacts with men's bodies the most in sexual intercourse. The more excessively it bounces and jiggles with every impact, the healthier and sexier they'll look in their partners' eyes.
Even better, the butt is also the part that doesn't need enhancement to become attractive. You can make yours bigger, firmer and has a nice shape with regular practicing some simple exercises such as squatting. While the only effective way of making actresses' boobs bigger is by implanting, butt is can grow completely naturally.
Hence, a lot of people loves the adult movie actresses with bubbly butt rather than the ones with huge breasts that are very likely to be fake. And if you're one of the butt-lovers, let's find out these 10 adult movie actresses with the biggest bubbly booty. Without further ado, let's admire the first one:
1. Kristina Rose
Date of Birth: 1984
We start this one with a true American pie that finally got a decently 37-sized booty after following a tight exercising schedule. Kristina Rose was born to be a tiny and slim lady but doesn't want to keep this figure forever. She has spent a lot of time working to enhance her booty, and there we go - a beautiful brunette MILF with firm rounded butt!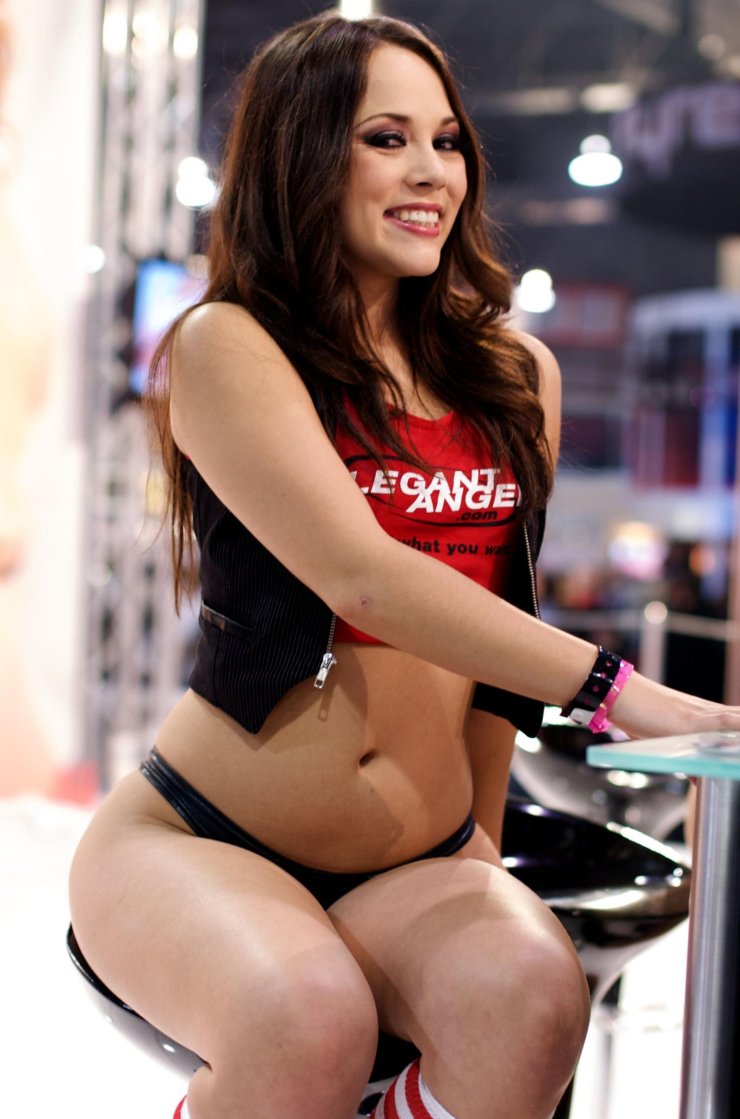 Kristina Rose got on to the pornographic scenes very naturally. Starting as an assistant for a nude photographer, she gradually finds her spot with 18+ movies with the help of him and began to soar in popularity since her first erotic movie in 2008. And she has no plan to leave what she's doing now as she loves her hardcore scenes a lot, and Kristina wants more than just the award of Superslut in 2011 by XRCO.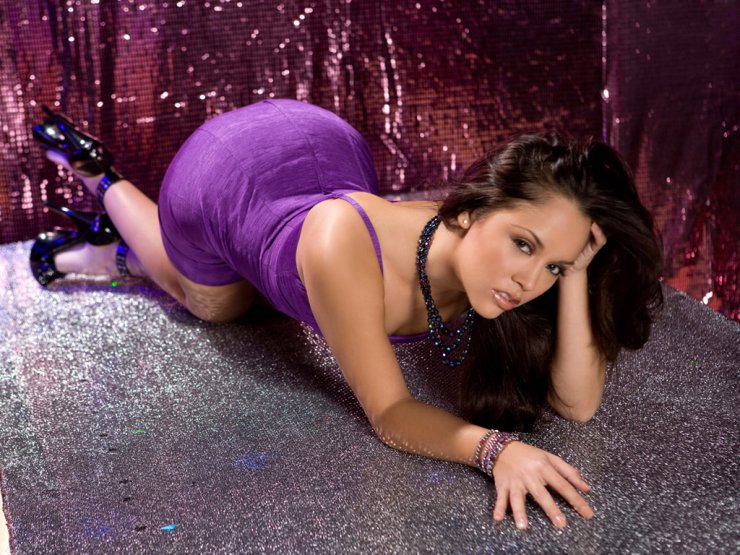 2. Sarah Vandella
Date of Birth: 1983
The Jewish often stay away from the open art of sex, so Sarah Vandella is one of the rare Jewish porn actresses that have a lot of experiences with this field. And throughout her 9 years in the industry, she was nominated for a huge load of awards, including best solo scene, best deep throat and best couple sex scenes. Unfortunately, she hasn't won any of them, so she won't stop until she got her first award.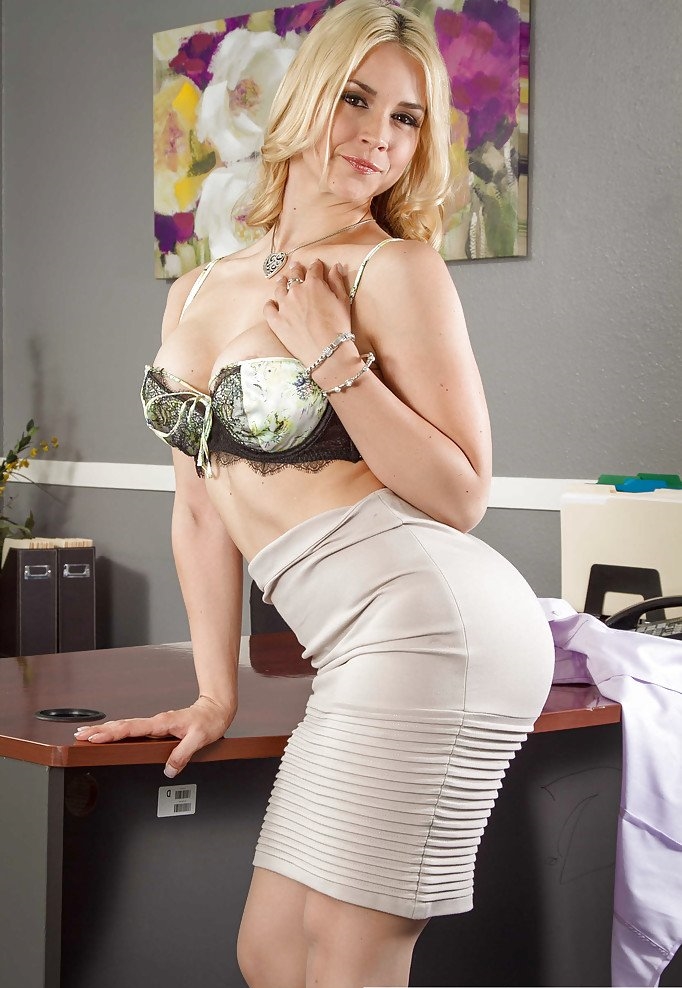 This blonde bombshell is very worth checking with a huge butt matched with healthy meaty thighs, and her expression is more than you are expecting from an experienced MILF. That's why Sarah Vandella has received tons of views on her profile on Xvideos and has caught the eyes of many directors from Naughty America, Brazzers, and Hustler.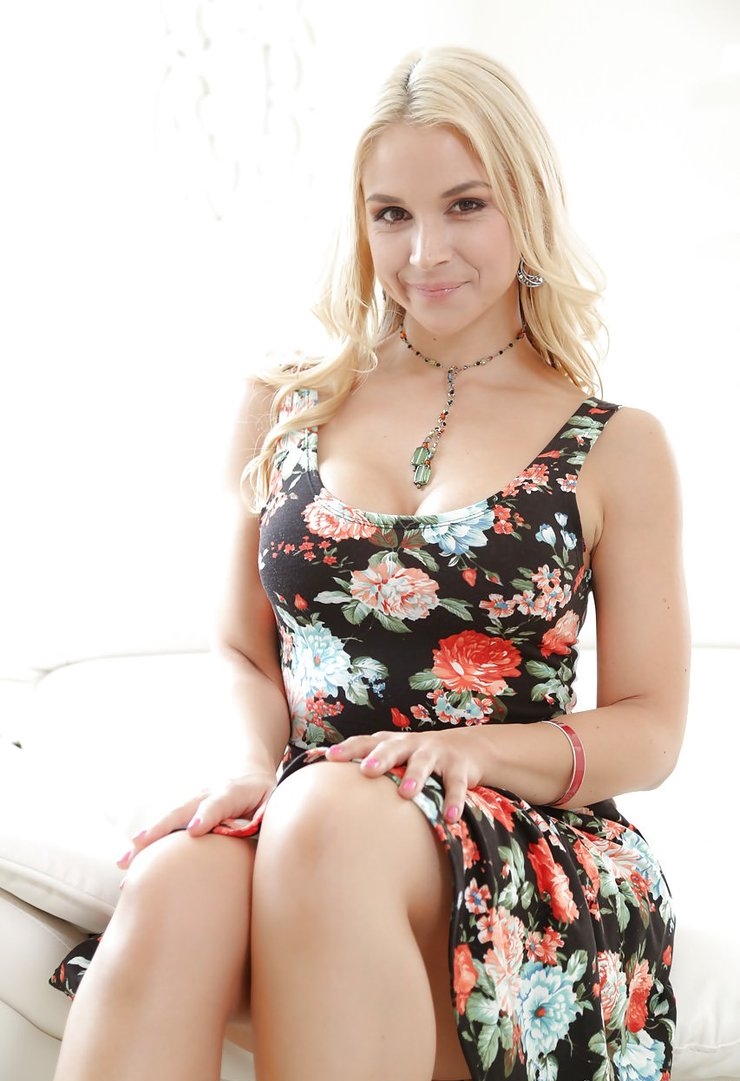 3. 
Annika Albrite
Date of Birth: 1988
One of the actresses with the most explosive booty right now - Annika Albrite has a pair of huge 39-sized destroyers that will smack both your little dudes and your mind down. And that's not her only weapon - as her face shines very brightly in intimating scenes, her long legs are mesmerizing and her tiny waist only makes her look more stunningly hot.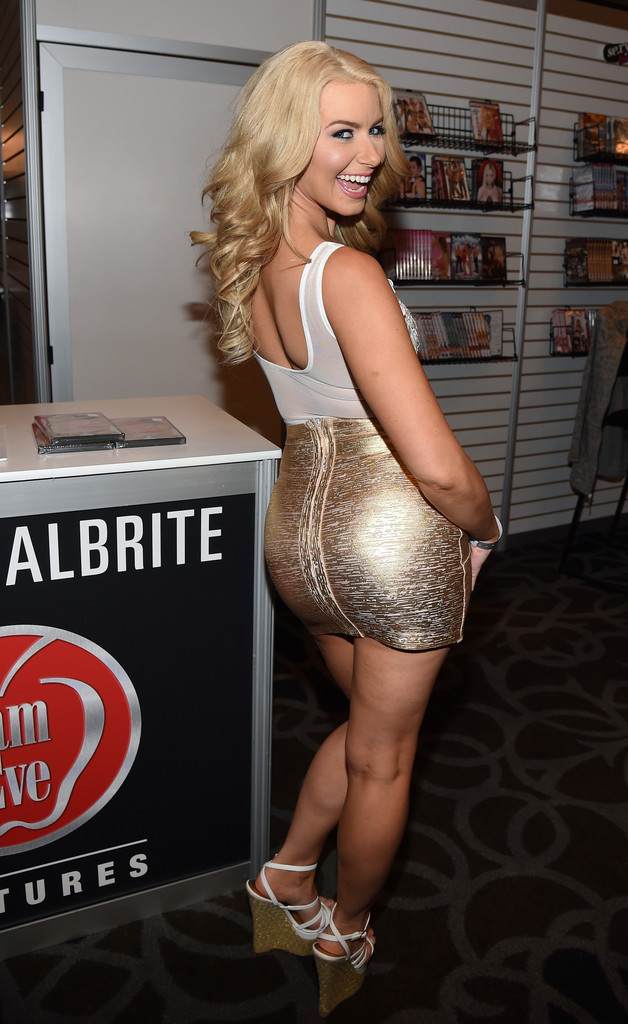 Even though she has entered the 18+ industry quite late (in 2011), Annika Albrite didn't need much time to gain her initial success. After two years filming hardcore and double penetration scenes, she received 3 titles by AVN, and she keeps getting more and more after that. And since Annika looks much younger than other actresses in this list, her advent in this field is only beginning.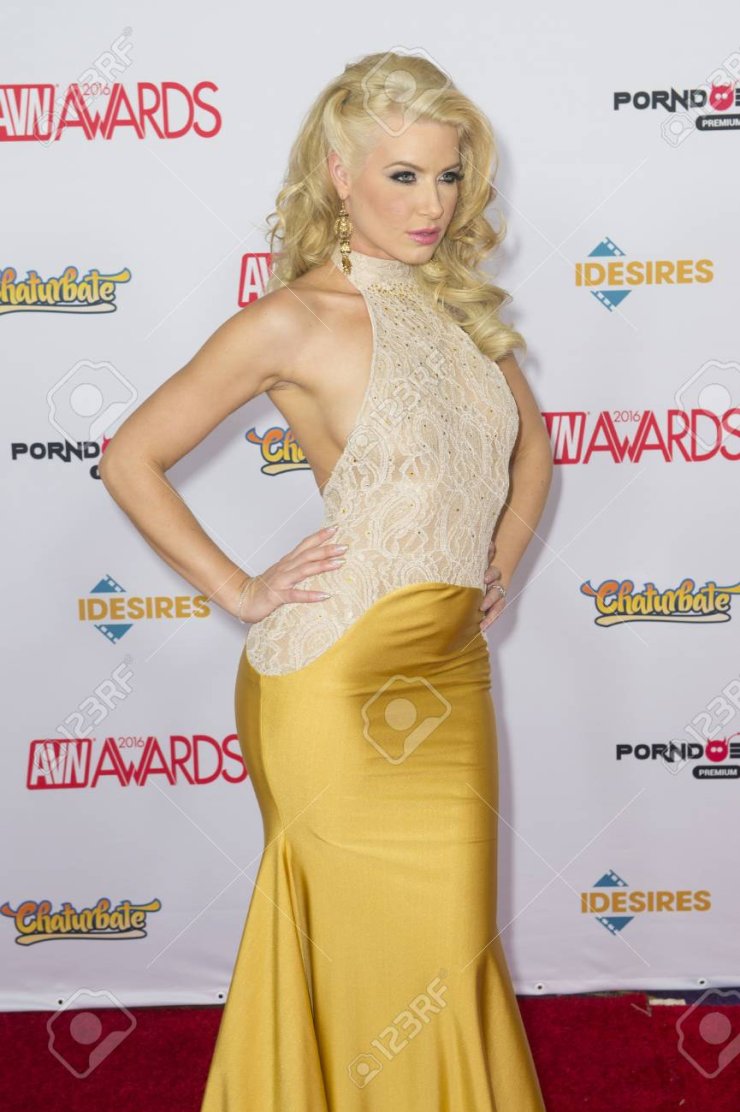 4. Mandy Muse
Date of Birth: 1994
If Annika Albrite's face makes her look younger than her real ages, Mandy Muse is a true young muse whose butt has grown much bigger than it should. She used to be a cheerleader back in her school life, and those short dresses cannot hide her voluptuous assets. That explains how she lost her virginity at her 12th age and also contributes to her early career in the porn industry later on.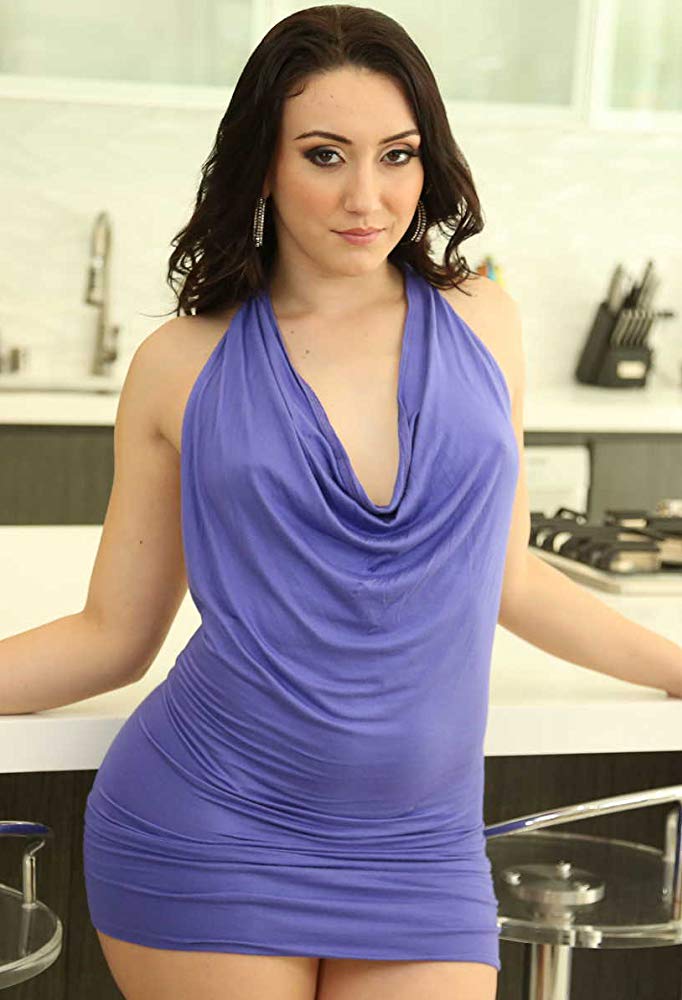 38-sized is what her butt is staying for now, but as she's only 25 years old now, it's very likely to become bigger and bigger. Mandy Muse doesn't want people to regard her as a young naive teen, so she has added some tattoos to her wide hip and slim waist to make her look more exotic. She has starred in over 150 movies now, and in every single second of those scenes, you will not be able to take your eyes off her glamorous booty!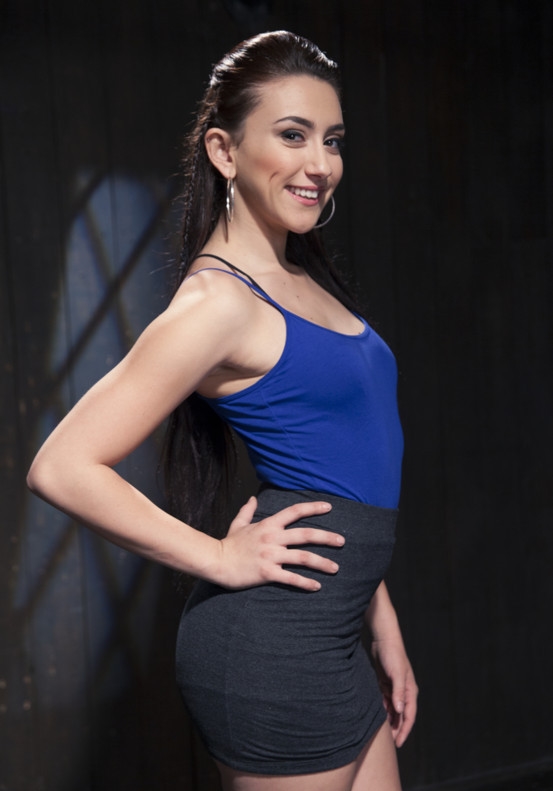 5. 
Iggy Amore
Date of Birth: 1996
Iggy Amore is a brand new face in the porn industry, but with her mesmerizing white skin, blue eyes and long blonde hair, a lot of viewers love her at first sight. She made her first debut in 2015, and only after 4 years, Iggy has succeeded to plague the Internet with more than 100 sex scenes of her, flashing her bubble butt in many genres: girl x girl, hardcore, deep throat and many more.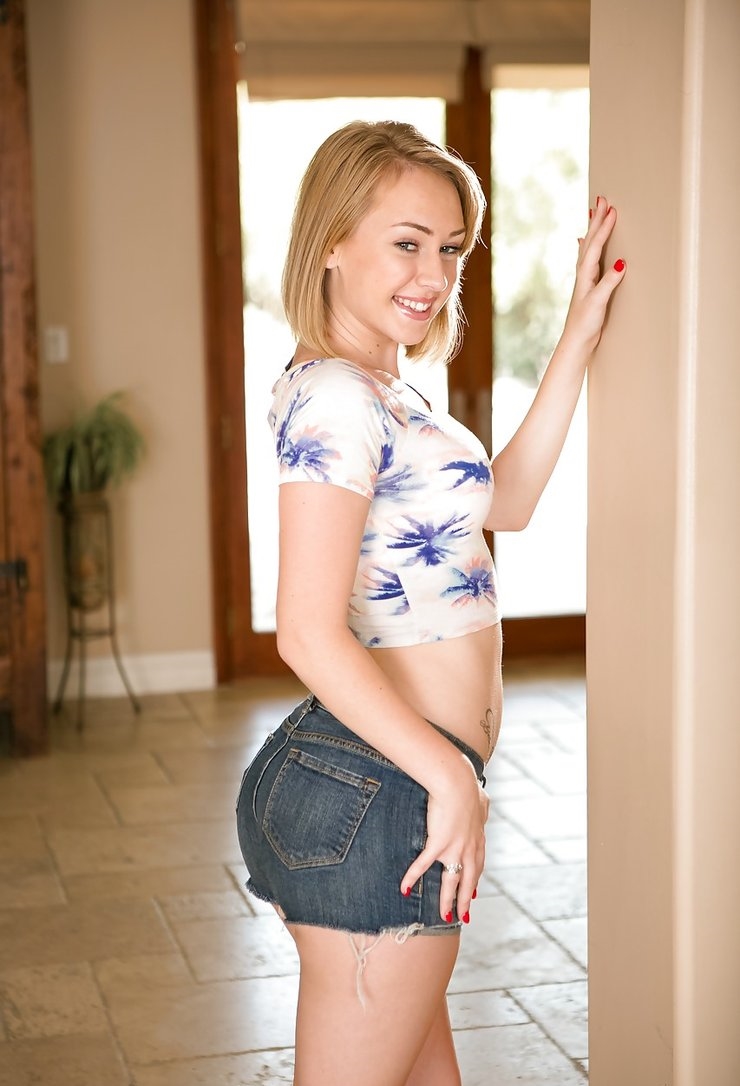 As a latecomer, Iggy Amore doesn't have other choices but working hard to make her name remembered in the industry. Luckily, she doesn't have to go alone in this new field, as her closest friend - Molly Manson has walking step by step with her on her journey to California to pursue their porn actresses dream.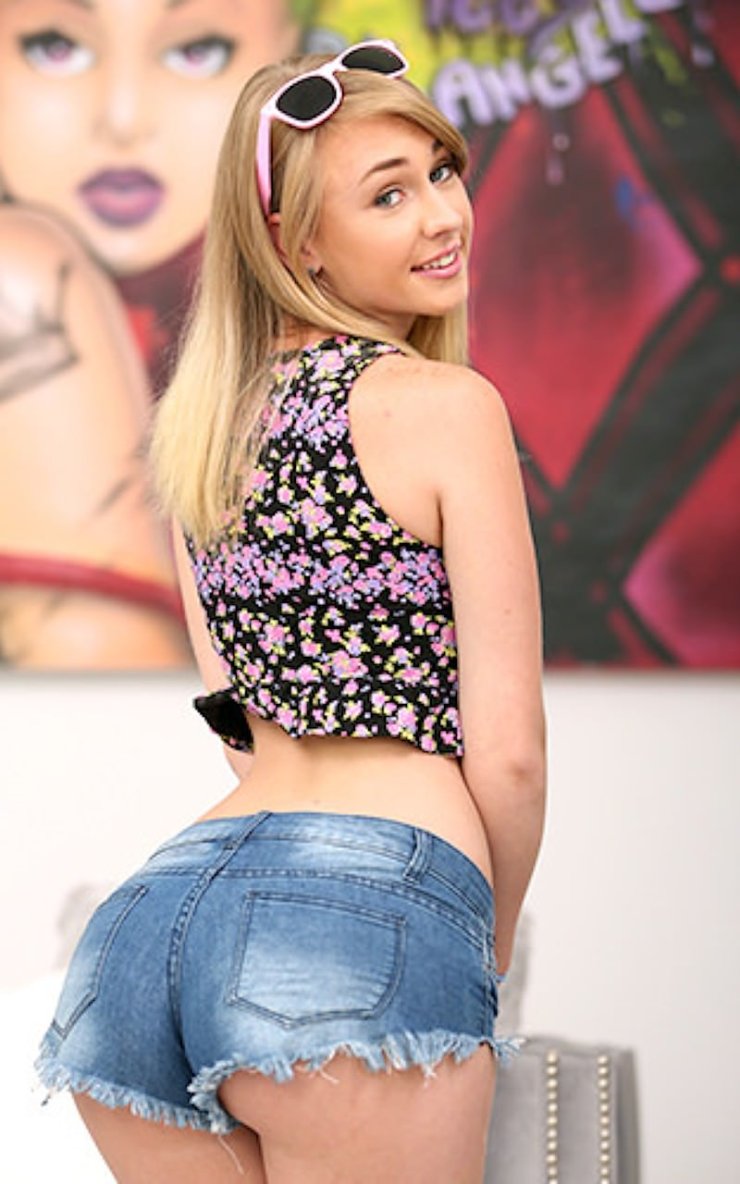 6. Dani Daniels
Date of Birth: 1989
Dani Daniels doesn't have the biggest booty on the porn scenes right now, but to make up for it, she has a very beautiful face and matching breasts. Her measurements are 34B-24-36, which is not impressive for a famous porn star, but definitely a balanced and healthy one. Dani Daniels identified herself as a bisexual, so she doesn't care who will be her partner in her 18+ movies - as long as they can satisfy her lust desires.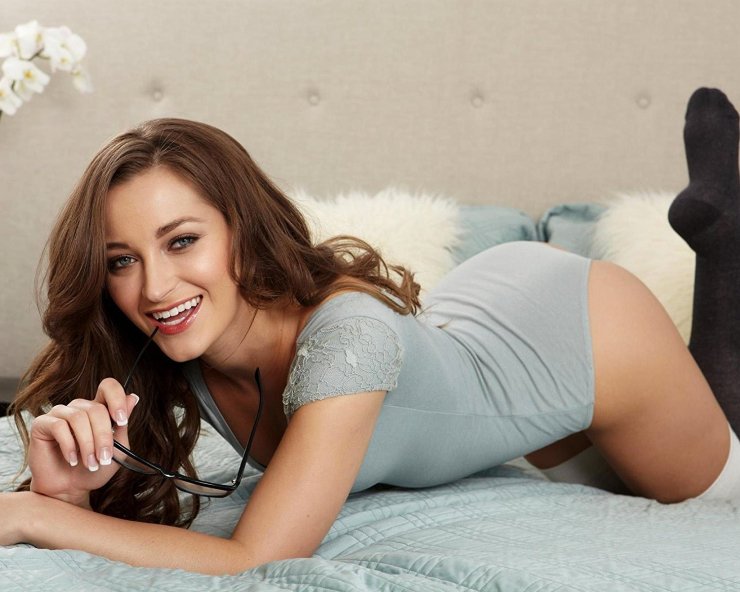 Furthermore, Dani is not only an artist at sex, but an artist with other fields as well. Her hourglass-shaped body allows this beauty to be a glamorous model, and she's also good at drawing as well. But sexual intercourse is still her favorite now, as she has starred in over 300 pornographic movies, and this number is rising sharply.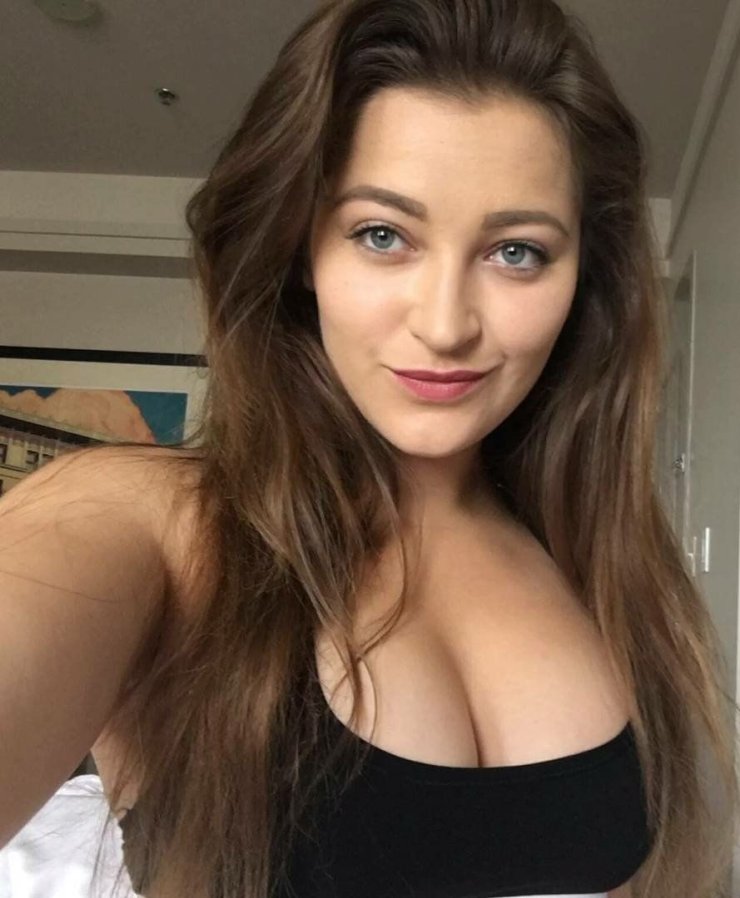 7. Jada Stavens
Date of Birth: 1988
Maybe the Cherokee Indian blood running inside her vein has gifted Jada Stavens with incredibly sexy butt, and she's definitely grateful for that. However, she had never expected to become a porn star at her young ages, and the allure of money has stuck her deeper and deeper into the 18 industry.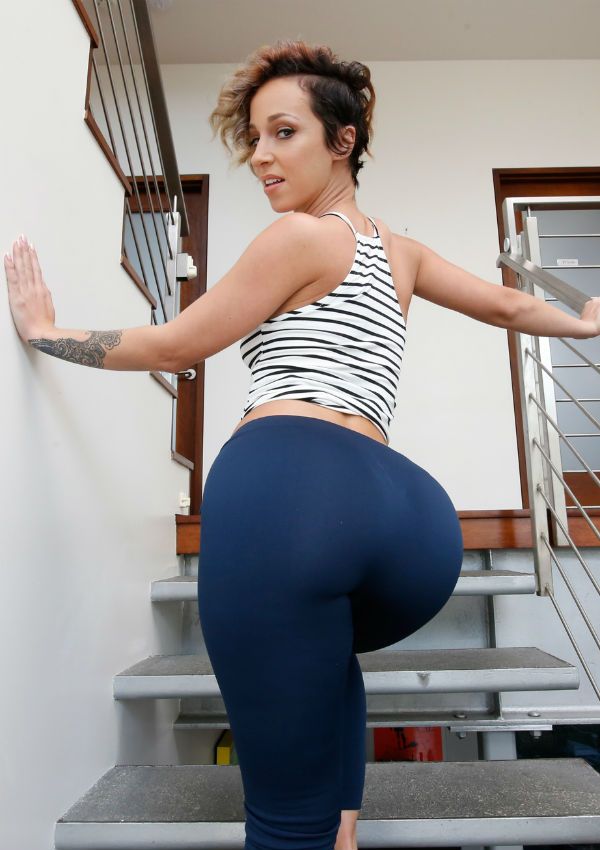 Her body is very amazing with the measurements of 34C-26-38, as her ant-like waist makes both her boobs and her butt look much bigger than it should be. And of course, such a smart girl will never miss any chances to flaunting her voluptuous assets on scenes, and together, they've brought this bombshell a lot of awards in the era of 2012-2013.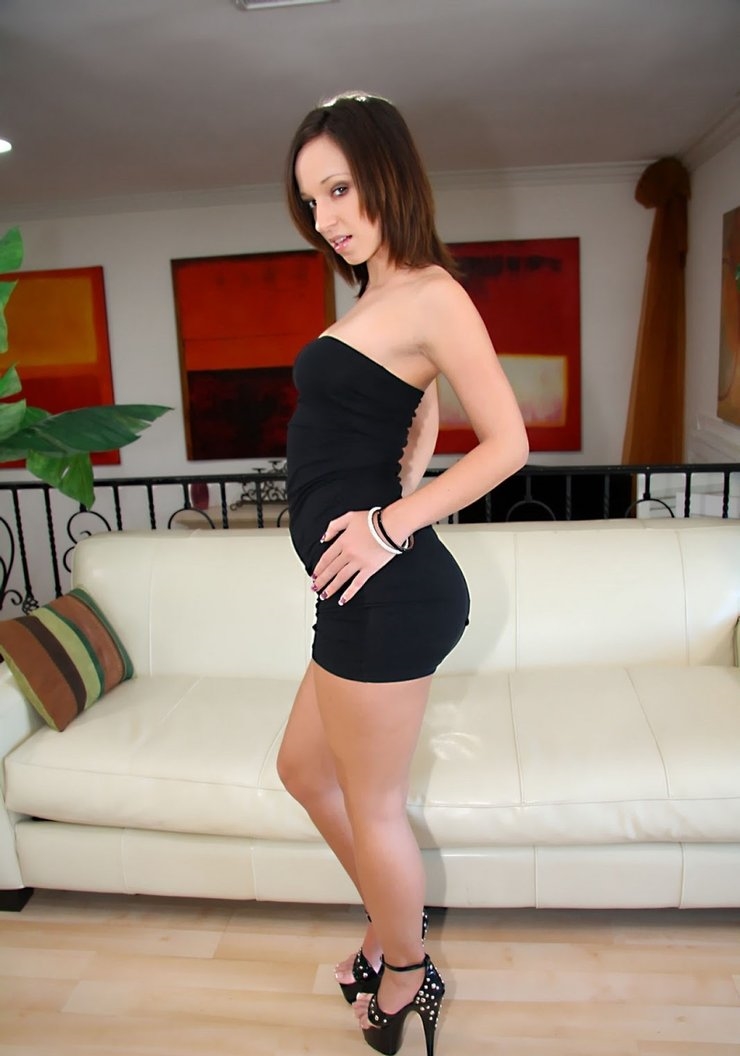 8. Alexis Texas
Date of Birth: 1985
Now if you don't know about Alexis Texas, you should really re-consider your 18+ movie searching methods. Alexis Texas is one of the highest-rated adult movie actresses in the industry right now and has become the viewers' favorite since her debut in 2006. She has one of the roundest and tightest booties among all actresses, which has won multiple fan-choice awards.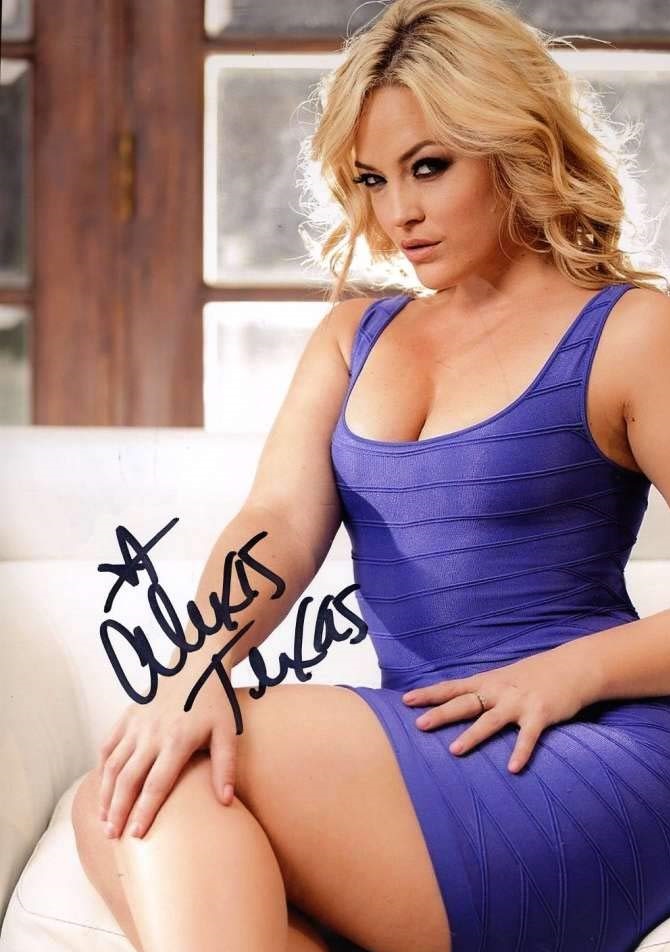 You'll immediately understand why she has gathered that many success after seeing these pictures. She reveals her bouncy ass in every scene, which makes fans go crazy regardless of the genre of the movie she is featuring. Whether it's superhero porn parodies or normal hardcore scenes, this blonde babe always shines her absolute best.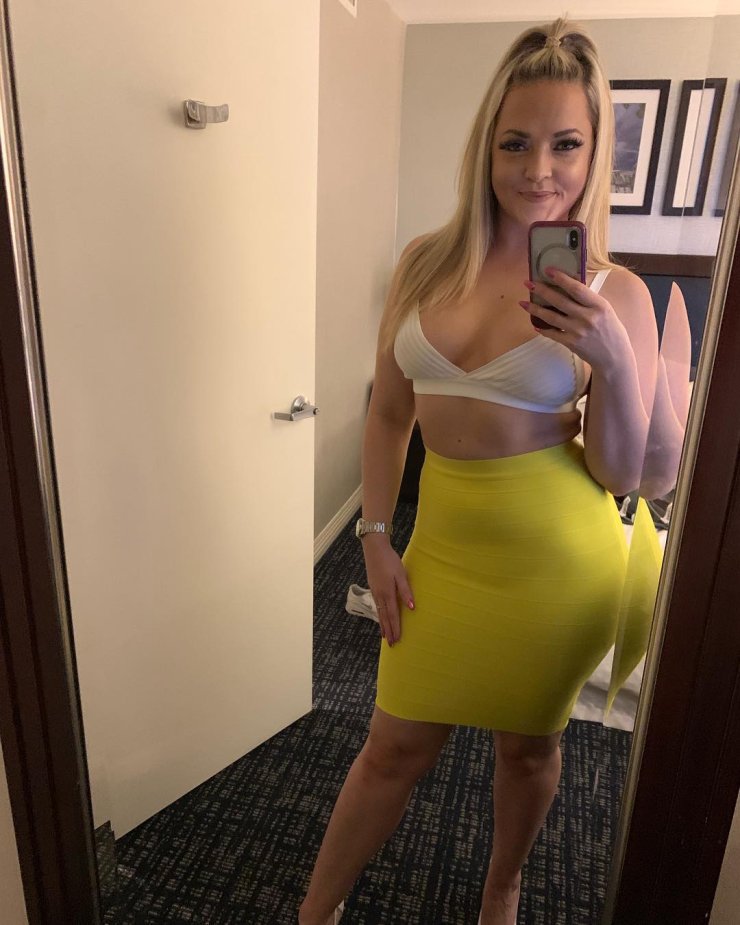 9. 
Carolina Cortez
Date of Birth: 1994
Carolina Cortez is the juiciest eye-candy for both the boob-lovers and butt-lover since not only her butt but also her breasts are enormous. With the heavenly measurements of 40-27-38, Carolina doesn't have any problem crushing the toughest men to the land of ecstasy with only several alluring moves.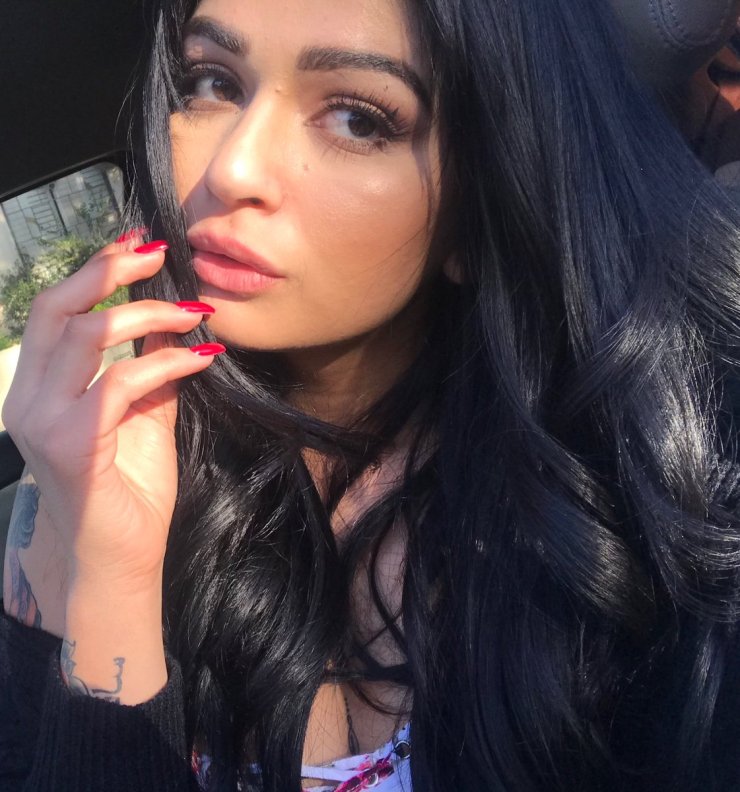 Realizing how precious her assets are, she is very active with some forms of gym exercises to keep her body in nice shape. This will make her career in the adult entertainment industry last much longer, and we can see more videos of her and her boobs and her butt jiggling in the future.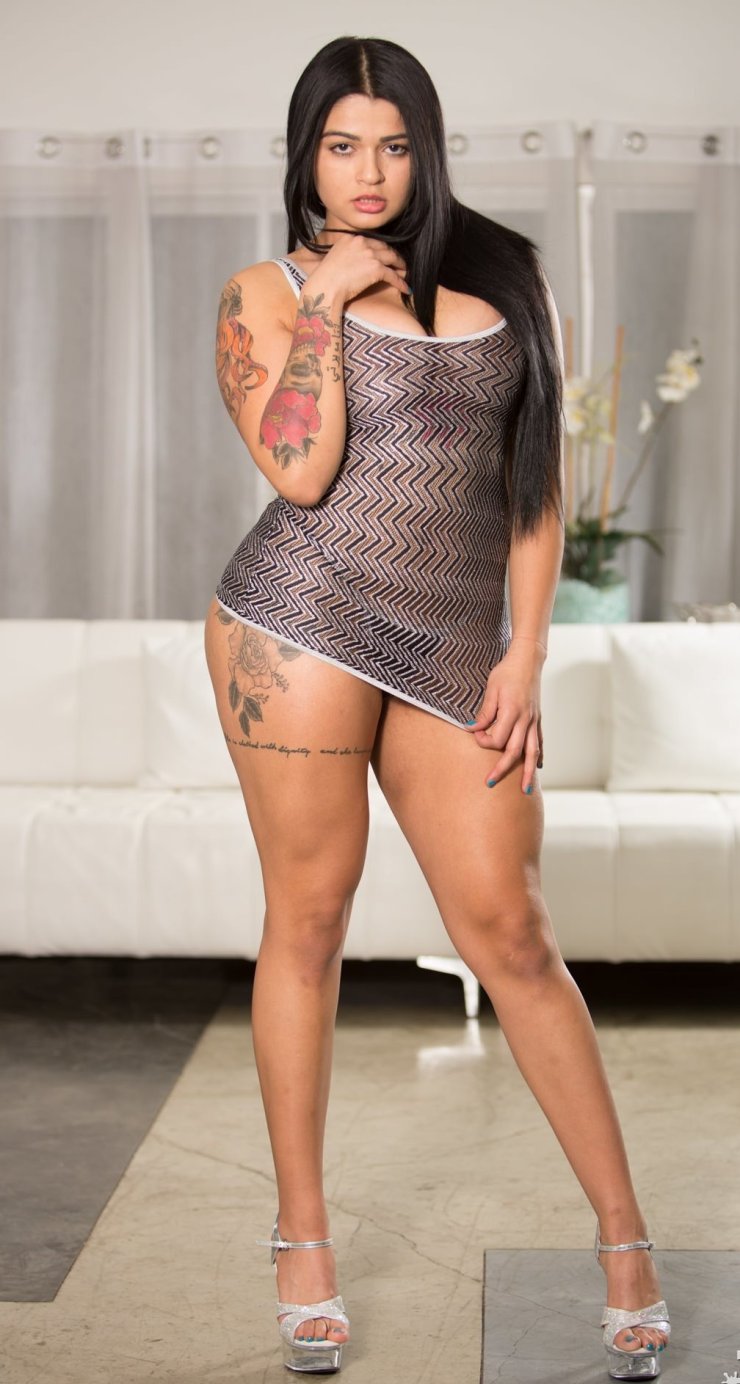 10. Mia Malkova
Date of Birth: 1992
Ending today's list with an American-born bombshell with an alias of a Russian - Mia Malkova is a blonde beauty that is perfect for both a mainstream model and a sensual adult movie actress. Her body measurements of 34C-26-36 don't say anything since Mia looks much sexier in her 18+ movies. Sometimes I was fooled by her figures, which makes me really doubtful toward her true stats.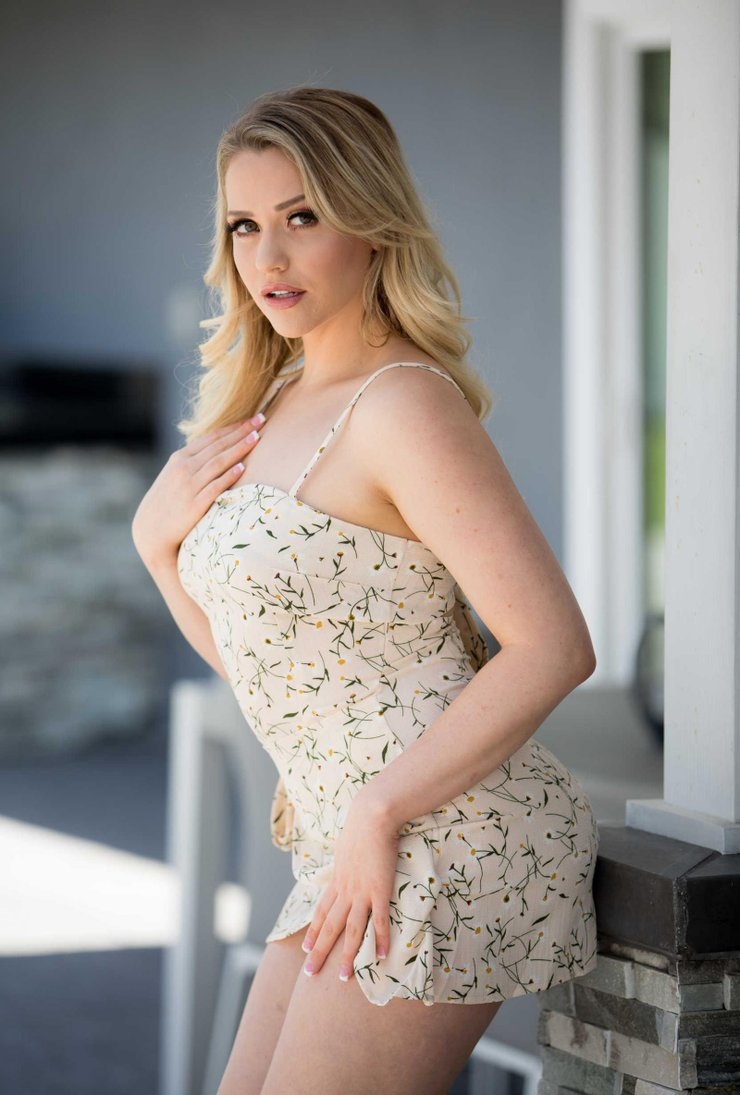 Nothing much to say about the success of this young veteran. Her incredible height (171cm), sexy body and expressive actings have brought this girl a lot of prestigious awards. One of the most outstanding awards is the 2014's Best New Starlet from AVN, and you can easily find over 500 sex scenes of her over the Internet.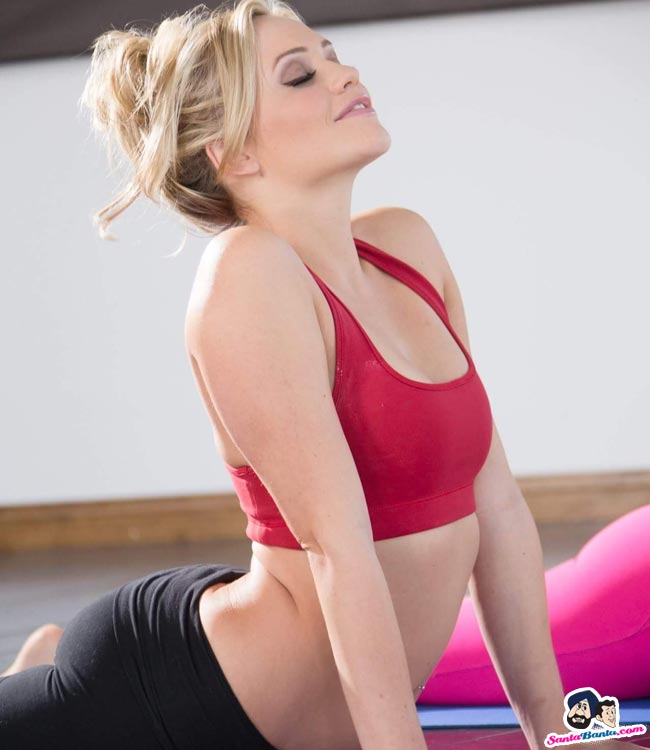 Conclusion
Those are Gurugamer's choices of 10 adult movie actresses with the biggest bubbly booty. If you think we've missed some, feel free to let us know, and don't forget to live a Like too.
We also have other lists on porn actresses like here, here and here, which you can enjoy and share with your best friends.