If you are an active user of Instagram, you might have heard of this girl Amanda Cerny. Amanda Cerny is mostly known for her beauty and her career as a Playboy model and actress. However, unlike other models who only has a pretty face and shows off their body on Instagram, Amanda Cerny is so much more than that.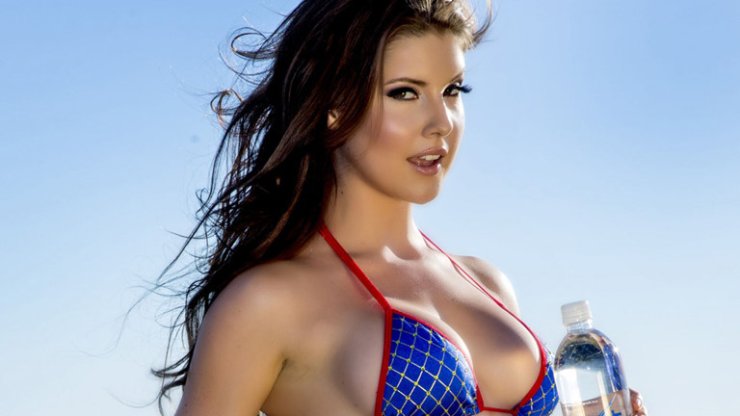 Amanda Cerny starts out on Vine and became famous for her comedy sketches with 4 million followers. She later moved on to YouTube and Instagram, where she exploded on the Internet because of her funny videos and charming beauty. She has been working with many YouTuber stars such as  Logan Paul, King Bach, and Juanpa Zurita. Amanda Cerny is now having 26 million followers on her Instagram and 2.8 million subscribers on her YouTube channel. Amanda Cerny's modeling career started when she was 15 years old. She became Miss October 2011 of Playboy magazine thanks to the suggestion of Kelly Carrington, Miss October 2008. She continued her career as a professional model until now. She also participated in a comedy movie called The Bet. She also was a cover model for Health & Wellness magazine.
Amanda Cerny is an entrepreneur who has made deals with big brands Paramount Pictures, Tinder, and Guess Jeans, earning millions of dollars form those deals.
Having a super sexy hot body and a flourishing career, Amanda Cerny is the dream woman for every man on Earth. Let's check out some of the hottest photos of Amanda Cerny below. You can check out more photos of Amanda Cerny by following her Instagram at @amandacerny.
Also check out: Miss Diva Urvashi Rautela Shows Off Her Sexy Sandy Body On Maldives Beach.