Romina Malaspina is a beautiful model from the stunning South American country, Argentina. Moreover, she is also a journalist and celebrity. Romina also joined many reality TV shows in the roles of competitor or host. The celebrity has a great number of fans and followers. She got over 20 lakh followers on Instagram.
Hottest Looks Argentine Model Romina Malaspina
Romina often posts many pictures of her in daily life and at work. She always looks charming, sweet, and sexy in office attires, stylish clothes, or sexy bikinis. The beautiful model also shares many eye-catching photoshoots of her in some funky clothes that make her look young, dynamic, and trendy. Romina Malaspina has a slim but still sexy and charming body shape and a pair of long straight legs. Moreover, she looks sweeter and sexier with chocolate color skin. The model is working as a news presenter now. She has been seen on the Argentine Channel 26 since this June. Romina has shown off her sexy and sultry beauty in many hot bikinis or monokinis. The model does not feel shy to show off her slim and appealing wait, sexy boobs, and long legs.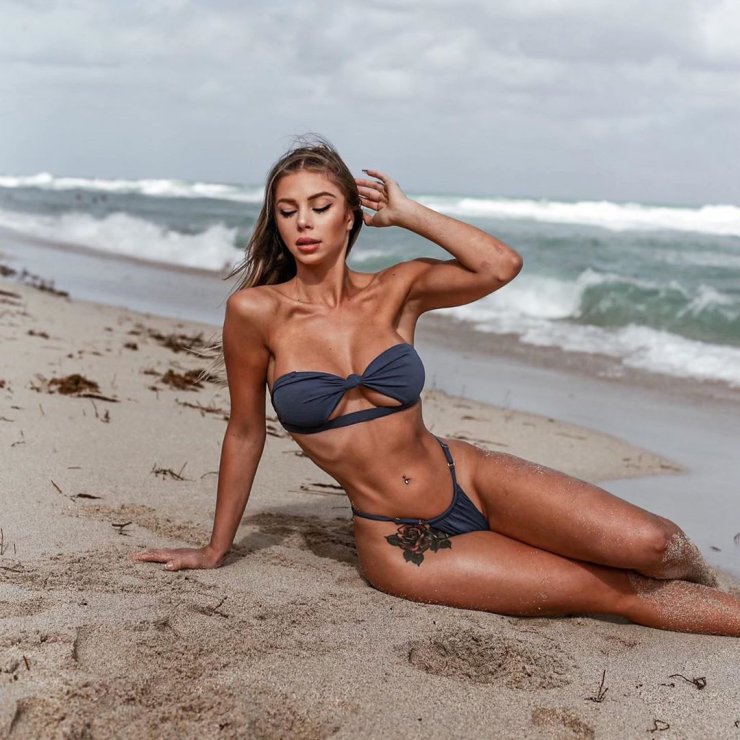 The charming model also brings the beauty of her homeland to her photoshoots. The beautiful news presenters introduced the stunning landscapes of Argentina in many pictures of her on social media. Moreover, she does not only unveil her beauty in those photos but also her bold personality. In some posts and videos on her Instagram, fans also know that Romina Malaspina does gyms and has a healthy diet to maintain this perfect body shape. That's why she always looks young, fresh, and energetic in any photos. The model also loves traveling. She shares many photos of her during vacations and trips on a stunning beach or a charming city. Here are some hot and beautiful pictures of her on Instagram.