A deep plot, epic fights and ... a bad ending - that what people remember the most about HBO's biggest hit - Game of Thrones. However, it seems that the series has lacked several important things - loves and intimating scenes!
I mean viewers definitely have a lot of love for the beautiful characters such as Daenerys and Sansa Stark, and seeing zero bold scenes of them throughout all of the seasons is very disappointed. Hence, we'll have to search for them through the 18+ parodies for those scenes.
We're very excited to introduce you to The 10 Best 18+ Parodies That Take Inspiration From Game of Thrones. They might not have the scenes you're looking for, but they're worth watching either. Without further ado, let's get to the first one:
1. Game of Thrones: Sansa's Long Knight
Release date: 2017
Cast: Eva Berger
Starting this one with a high-quality POV (point-of-view) parody that you can watch with either your mobile devices or VR devices. Basically, this means if you have a VR device, you can become the one who keeps Lady of Winterfell cozy and loved! Eva Berger is not the best Sansa Stark lookalike, but she's more than enough for your imagination.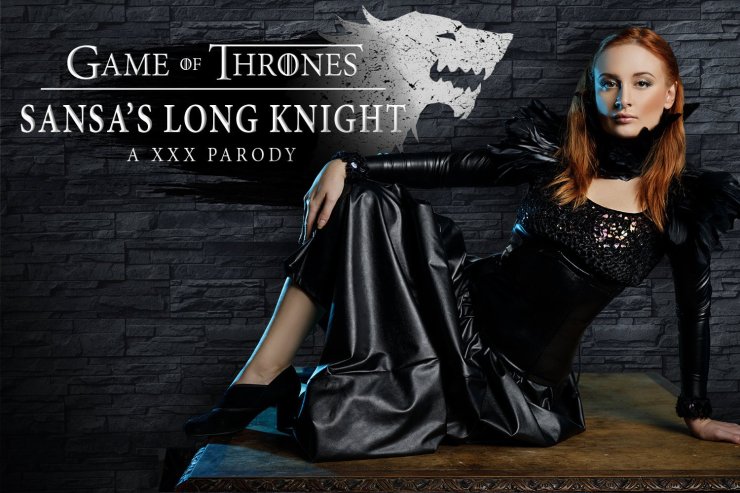 In the series, Sansa is a poor girl - have to see her father's death, marrying a useless husband Joffrey, and having a horrible experience with Ramsay. The only thing she needs is a little rest, and she has chosen the warm caring from the night guard - you. Enjoy seeing the brave female warrior bowing and bouncing every time you embrace her with your body!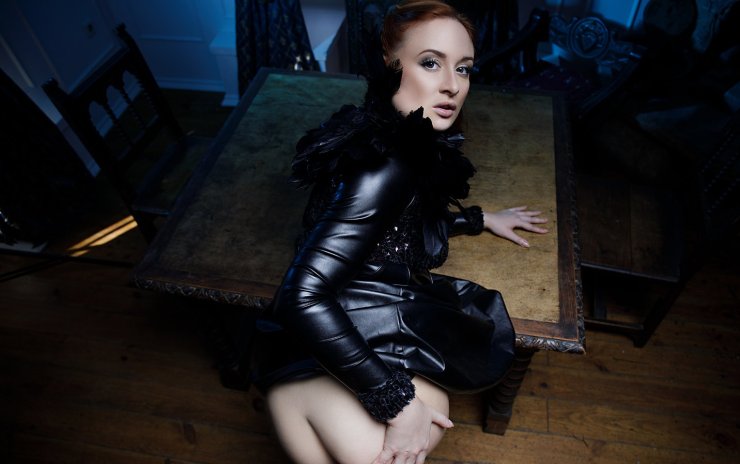 2. Khaleesi's Cunt
Release date: 2016
Cast: Jennifer White, Sarah Vandella,...
A more traditional one - Khaleesi's Cunt is the normal kind of 18+ videos with Sarah Vandella starring as Daenerys Targaryen. To be more specific, the beautiful white hair queen returns freedom to one of her slaves, and he's very willing to pay back for the queen. Sucking her cunt until it dries is the perfect way to express his gratitude.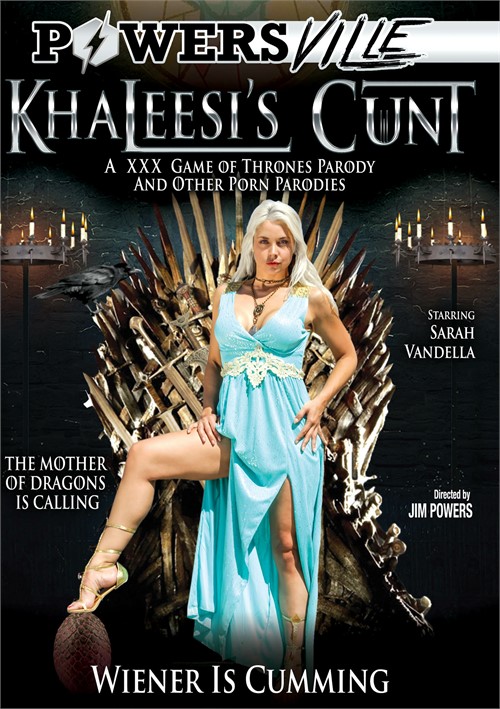 And The Mother of Dragons is not denying it either. The movie's concept is desert-themed, which refers to the series's Season 2 - where Daenerys still didn't have dragons and was very helpful. At least now, with the warmth from this man, she can prepare for the cumming winter!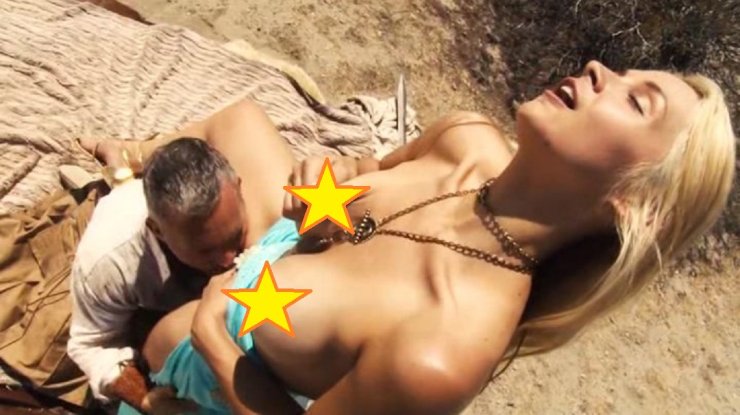 3. Game of Moans
Release date: 2016
Cast: Elsa Jean
Now, this one is a must-watch if you love the beauty of the Khaleesi, as Elsa Jean is potentially the most beautiful Daenerys lookalike I've ever seen. Sometimes I find Daenerys similar to Disney's Frozen Princess - Elsa, and the adult movie actress that takes the name of the princess for the arias is definitely suitable for this role.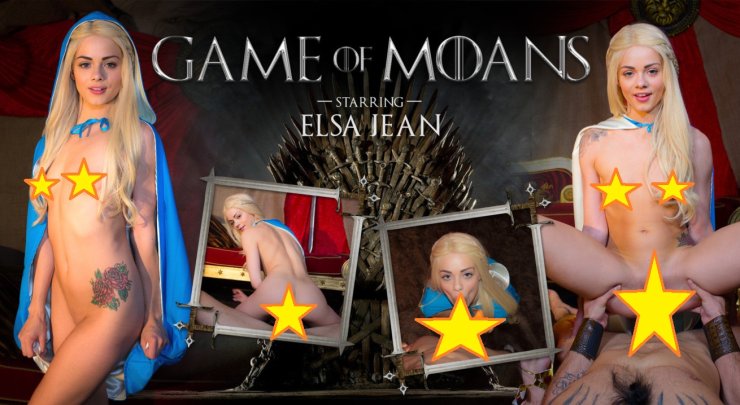 What's the point of sitting on the cold throne without your partner? Daenerys' husband has died for a while, and there's no big warm stick that can fill up her cold puss any more. Or could it be?  In this POV movie, you'll take control of Khal Drogo - the dead husband of poor Dani - bringing the love to the beautiful queen. The experience in this movie is much better with VR devices, and you can watch some close-up scenes of banging Daenerys' tight ass. Thrones are nothing comparing to these moans from the queen, are they not!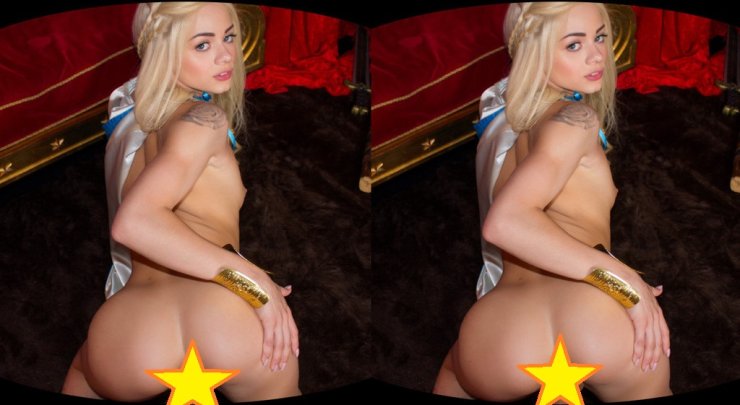 4. Game of Bones
Release date: 2013
Cast: Tanya Tate, Anikka Albrite, April O'Neil,...
Among all the Game of Thrones' porn parodies in this list, Game of Bones is the longest. Not as long as the original series, but this parodies still contains 5 parts with most of the beloved female characters in the original series. They're Sansa, Cersey, Margaery Tyrell and the white-haired Daenerys Targaryen.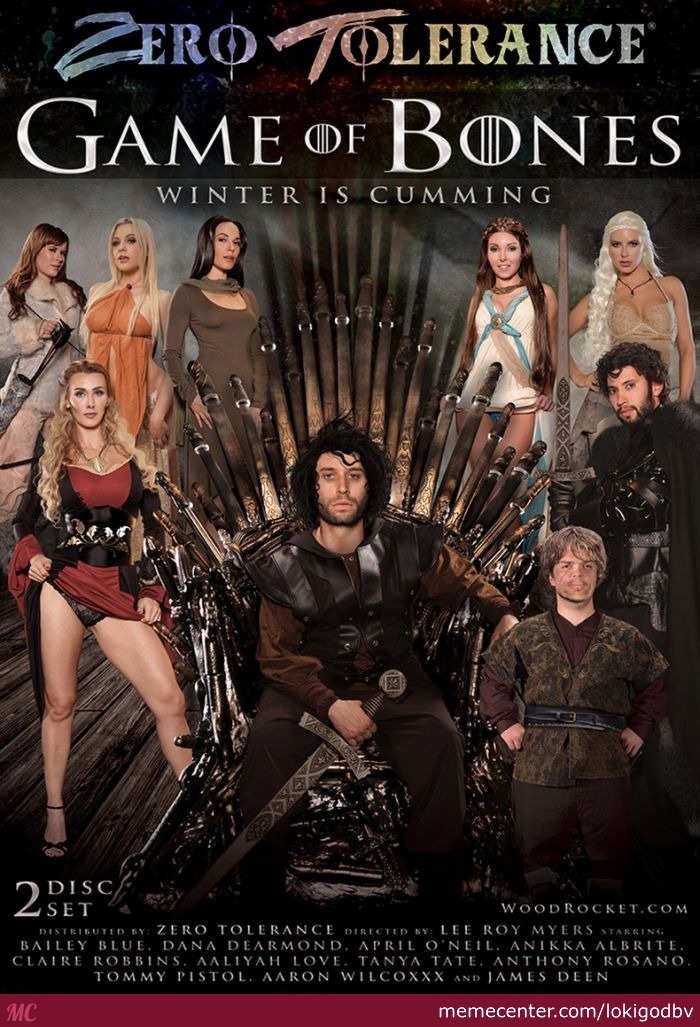 Nothing much to say about the plot of this parody - it's just a little more than all of those characters receiving their own intimating scenes, most of which are hardcore. Sitting on the Iron Bones will be a boner for everyone interested in those girls.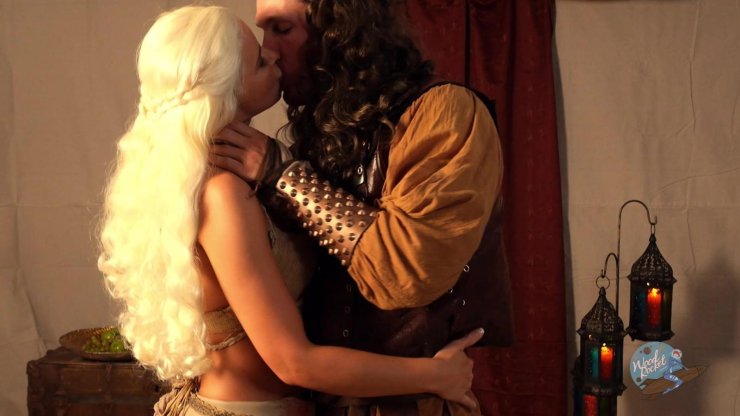 5. Storm Of Kings XXX Parody
Release date: 2016
Cast: Peta Jensen, Rob Diesel, Aruba Jasmine
Storm Of Kings XXX Parody is a product from Brazzers, so you can expect high-quality 18+ scenes in this parody. It reimages the first time Daenerys met her future husband - Khal Drogo (starred by the musculus Rob Diesel). Impressed at how Drogo stands strong against their knight, Daenerys offers Khal to sail her to Westeros - in exchange for the beautiful assets of her handmaiden.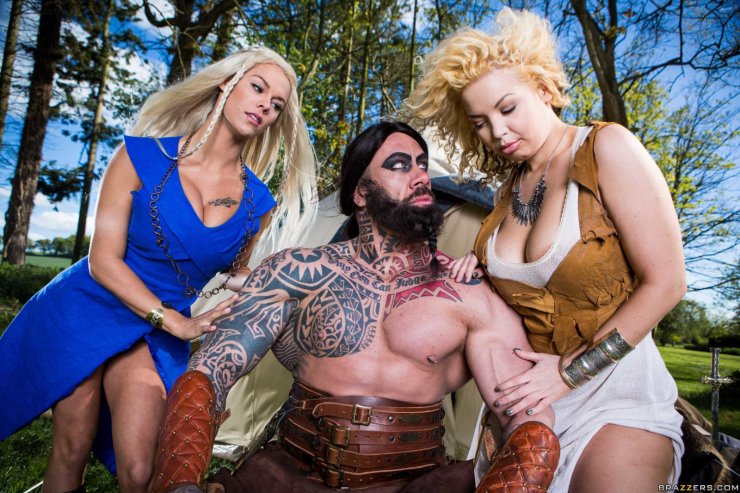 With no reason to decline, Khal shows that his arms and legs are not the hardest parts on his body. Daenerys is impressed again, and she can't wait to have a taste on how devastating Drogo's little dude. The threesome in this movie looks very steamy with two big-boobs blonde beauty getting satisfied by the big Drogo.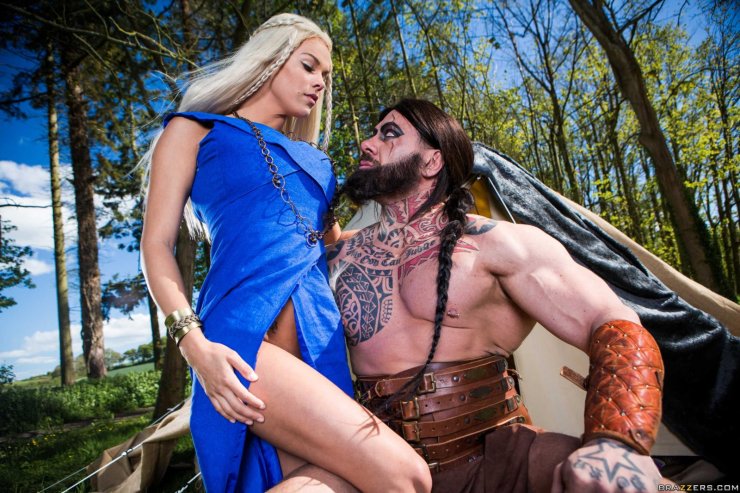 6. Game of Thrones XXX
Release date: 2017
Cast: Tina Kay, Misha Cross
This parody doesn't have any special plot behind, and nothing too special about concept either. It's just Tina Kay and Misha Cross cosplaying as two of the most wanted babes in the Game of Thrones saga - Daenerys Targaryen and Margaery Tyrell. Together, they'll make every fan go wild with this VR POV porn videos.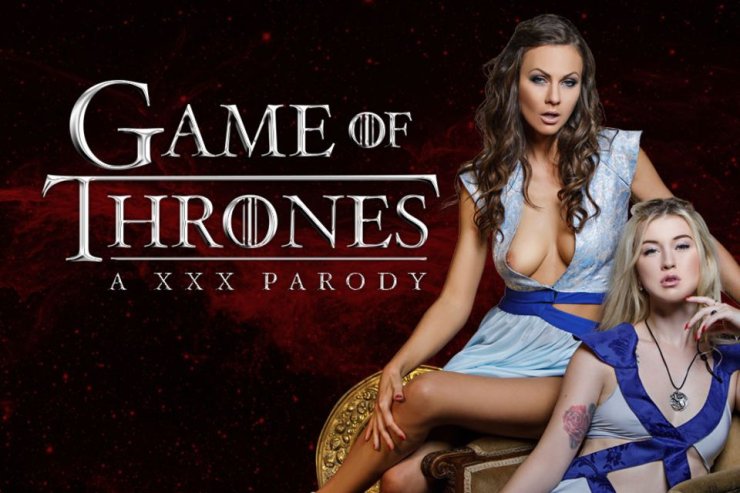 To be more specific, Daenerys and Margaery will play with each other first, enjoying their own world. But in the middle of the ecstasy, you'll intrude in their fun, and the two girls have to form an alliance to deal with your monstrous sword. Enjoy your virtual threesome with these two hot chicks!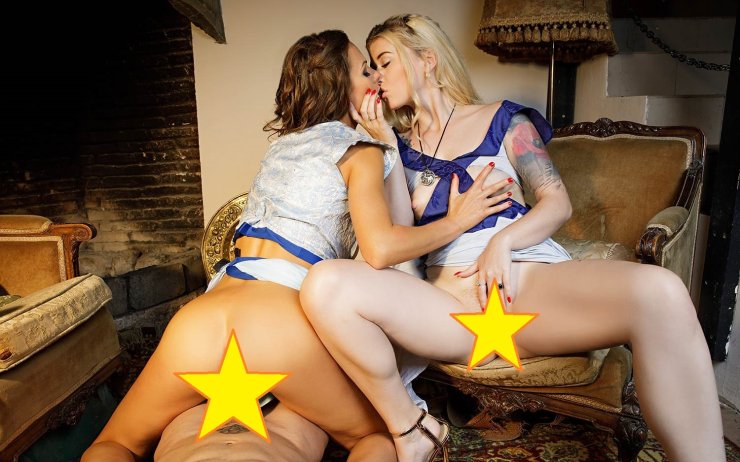 7. Throne Games Mother Of Dragons
Release date: 2019
Cast: Kiara Cole
The newest one in this list so far, Throne Games Mother Of Dragons is the effort of Nubiles Network to catch the hype train of the HBO series. It doesn't have many experiences making porn parodies, but they own a lot of gorgeous young newcomers, and Kiara Cole was chosen for Khaleesi's role.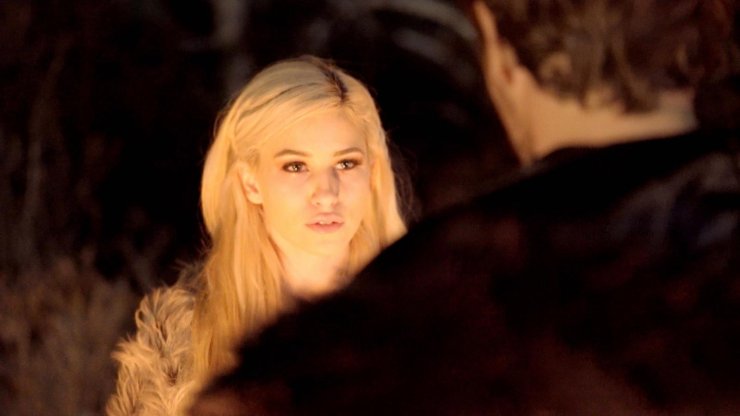 And I must say Kiara Cole was my best choice for Daenerys, posing better expression than the beautiful Elsa Jean in the third position. Furthermore, among all parodies, this one contains the scenes that many people are desperately searching for - the sex scenes between Daenerys and Jon Snow. You can just watch to feel for yourself - the young actress embracing her prince with all her loves and passions - which can be enjoyed both by boys and girls! Aesthetically beautiful - that's the best word that I can spend to describe this parody.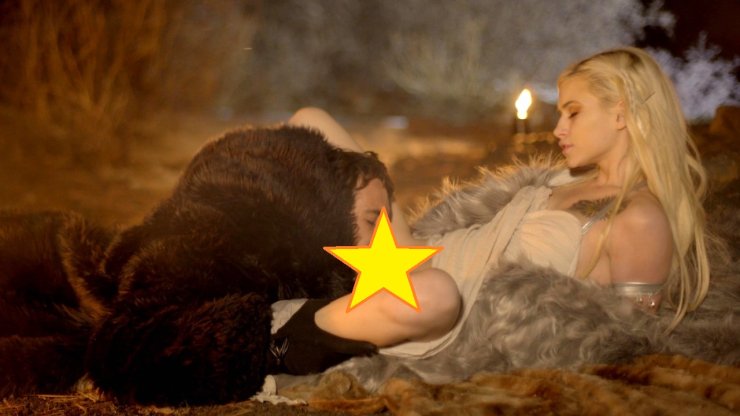 8. This Ain't Game of Thrones XXX
Release date: 2014
Cast: Brandi Love, Amanda Tate, Kirsten Price,...
Hustler has always been famous for its trend-catching for parodies, and This Ain't Game of Thrones XXX is one of their best efforts. This parody also opts to re-portray the loving scenes of Daenerys and Jon Snow, but with extra scenes with other hot wanted chicks as well.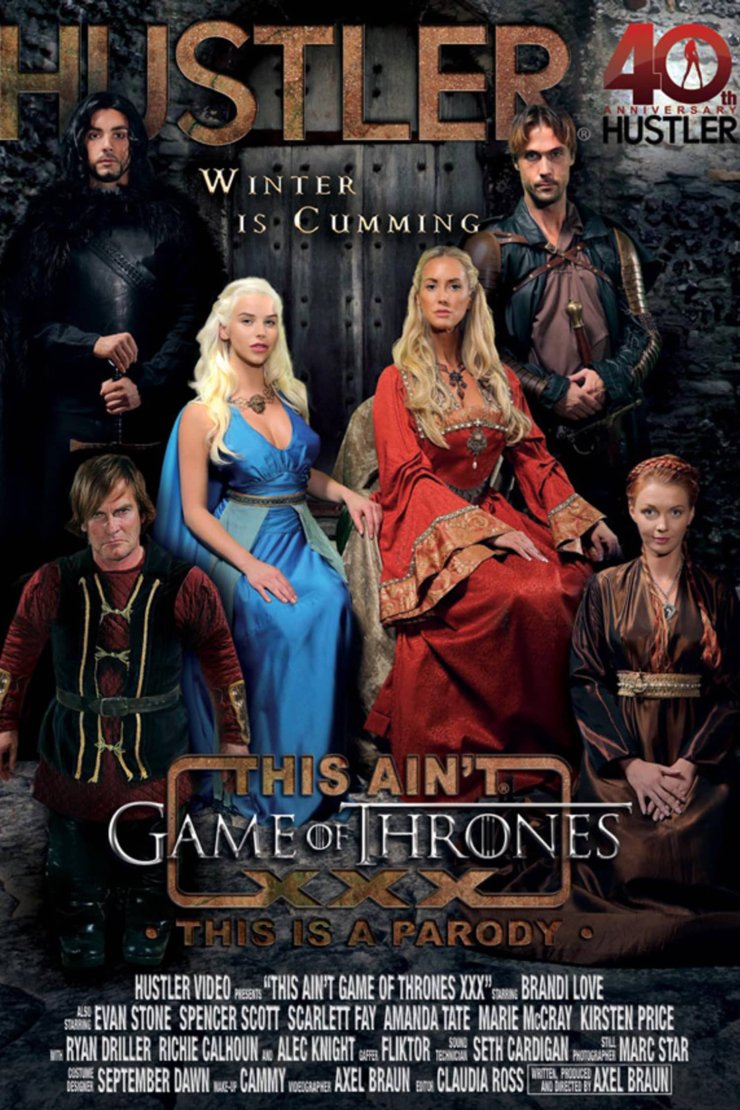 To be more specific, the extra scenes featuring Jamie X Brienne, Cersei X Varys, Daenerys X Doreah (her handmaiden), and the last one - Sansa Stark X Tyrion. Lesbian, interracial, hardcore and squirting - that's what you can expect in this parody.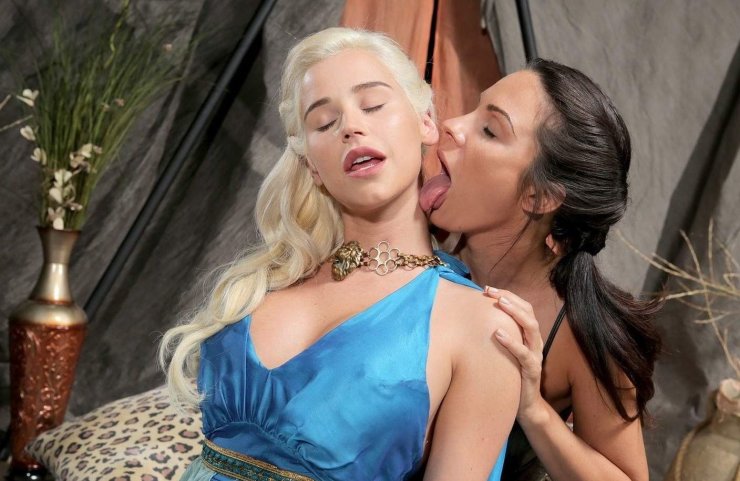 9. Game of Bones 2: Winter Came Everywhere
Release date: 2019
Cast: Kiara Cole, Charlotte Sartre, Gabriella Paltrova,...
Kiara Cole - the best Daenerys pornstar doppelganger is coming back with the second GoT 18+ parodies from Wood Rocket. But this time, it's not with Jon Snow anymore, but with her rightful husband - Khal Drogo. The fact that it's not that wanted doesn't make the scenes less attracting, as Kiara Cole still knows how to be steamy with both her guys.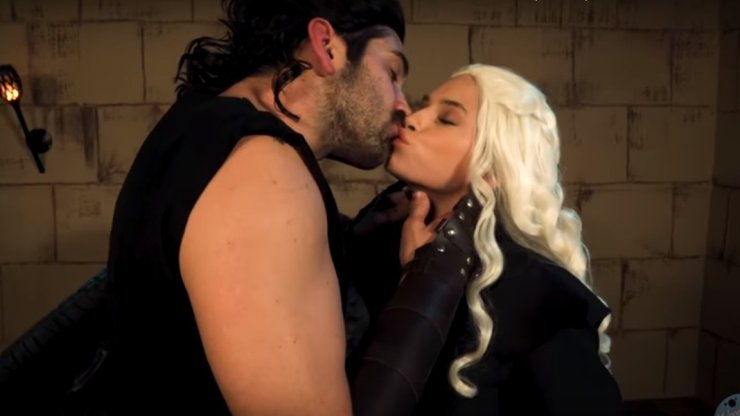 Additionally, this parody has another scene as well, and it's about Sansa Stark loving herself. This may be the best solo GoT's scenes I've seen so far, as Sansa not only knows how to use her fingers to satisfy herself but also utilize the dagger of the killer to act like a dildo, too. Charlotte Sartre has done a good job with this scene, which you must watch if you're a Sansa die-hard fan.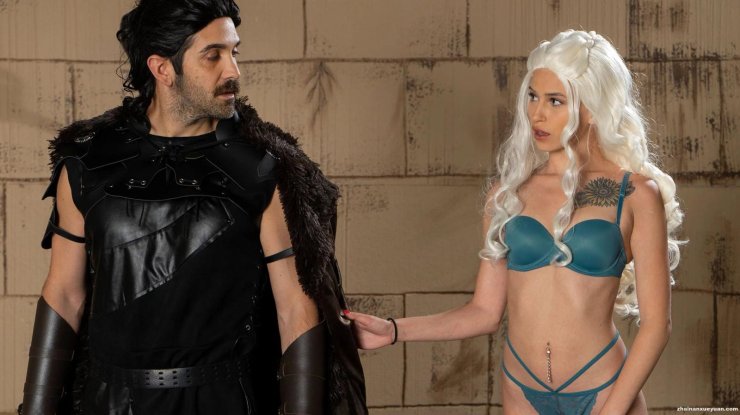 10. Queen of Thrones: A XXX Parody
Release date: 2017
Cast: Tina Kay, Rebecca More, Ayda Swinger,...
Queen of Thrones: A XXX Parody features the most ethereal queen of Brazzers to star in the best Game of Thrones porn parody ever. The studio has paid decent attention to the costumes of the characters - making them as close as the original saga as possible. Furthermore, the script was rewritten slightly that it still maintains the fantasy elements but more suitable for porn movies.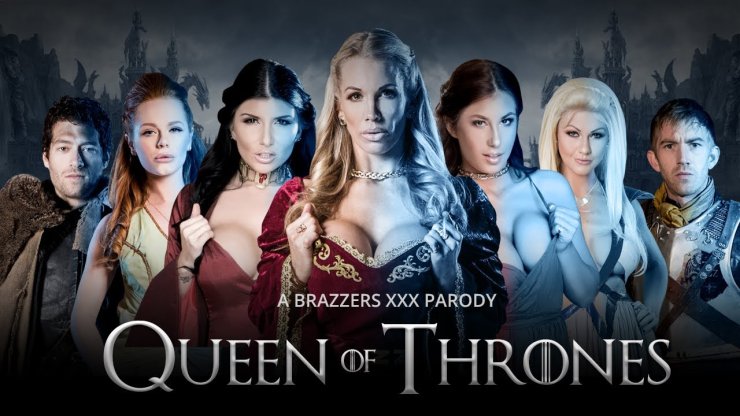 And last but not least, the performers of this movie are the best ones that Brazzers can offer to the roles of the chicks in Game of Thrones. You can see queen Cersei, Daenerys, Sansa and Melisandre to act in scorchingly hot threesomes, lesbian and group sex scenes. Definitely a must-watch if you love Game of Thrones and its ladies!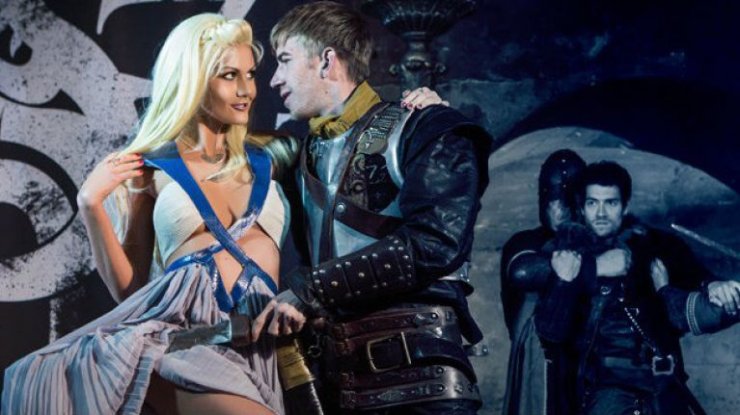 Conclusion
That's the end of this list. I hope you enjoy everyone on our list of 10 Best Game of Thrones Porn Parodies.
And if you're really into porn parodies, you can see our best parodies list here and here, as well as the celebrities-lookalike pornstars here.