It was just a few hours ago that one of the biggest social media platform Twitter witnessed one of the biggest online scams ever when the official Twitter accounts of high-profile people in the US like former president Barack Obama, billionaires like Bill Gates, Elon Musk, Jeff Bezos were taken over by anonymous hackers.
All of the accounts posted the same message asking people to send bitcoin to the scammer's account. Meanwhile, BitTorrent said that they will pay $1 million for those who know the identity of the hackers behind this incident.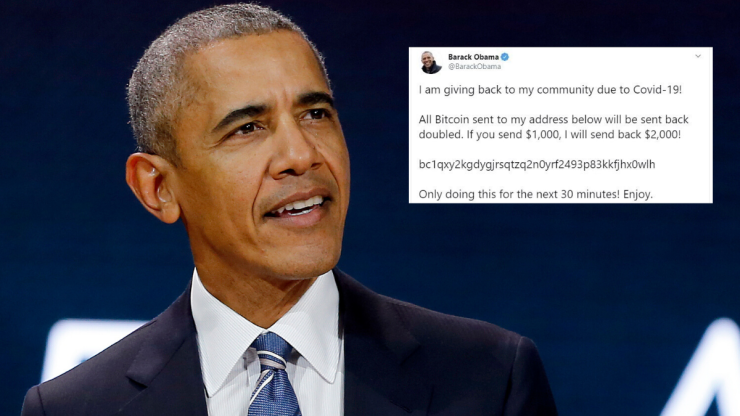 According to the post, high-profile people are 'giving back to the community' amid coronavirus crisis. In detail, they will send back the double amount of money you fork into their cryptocurrency account. This is what was read on Barack Obama post and other Twitter accounts:
'I am giving back to the community due to Covid-19. All Bitcoin sent to my address below will be sent back doubled. If you send $1,000, I will send back $2,000!" Apart from the mentioned billionaires, the list of people whose accounts were hacked also goes with Joe Biden, Waren Buffet, Mike Bloomberg, Kanye West, and many others. Although most of the scam posts were deleted a while later, Twitter had to struggle to take back these accounts from hackers. According to Twitter, the US-based technology company is trying to investigate and fix the incident. This is obviously a serious one that can make a huge impact on society. At the moment, Twitter is taking control of these affected account and these billionaires have yet to review their accounts. Meanwhile, Founder & CEO of BitTorrent Justin Sun announced a $1 million bounty for anyone who can track down the identity of those hackers with evidence. According to him, this act of crime had a serious and nagative impract on the society and the hacker of group of hacker who is behind this scam need to take responsibility for this. If you are looking for more news, updates, guides, lists, etc. on gaming and entertainment like this article, visit our website at GuruGamer.com for more of what you need.