Woman's body is hands down the masterpiece of nature. However, in some strict societies like India, women are implicitly forbidden from showing their bodies' beauty.
And while the concept has been rooted there for a long time, India definitely needs some brave revolutionists to start turning the table and change the society's attitude towards this issue.
And here they are, the four daredevil Bollywood actresses that are never shy to show off their glamorous curves. If you're seeking the real ecstasy for your eyes, you are welcomed to this article.
Without further ado, let's get right into the lists.
1. Sherlyn Chopra
Stepping to the ages of 35, Sherlyn Chopra hasn't shown any signs of aging. Indeed, she still remains her boldness while it comes to body show-off. Specifically, the Bollywood actress has been actively posting pictures on her Instagram accounts to provide latest updates for her fans.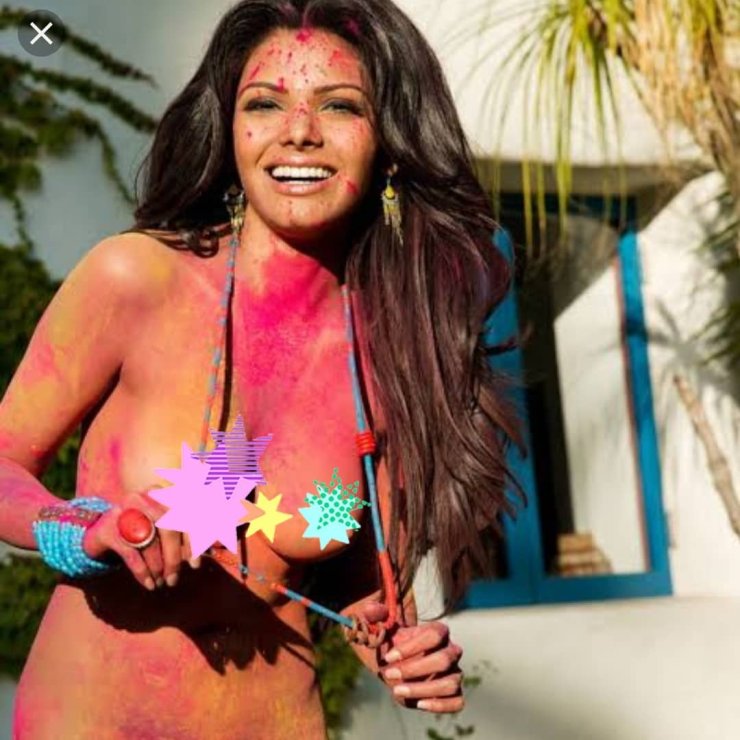 Recently, she has made the atmosphere overheated after posting a roasting picture of herself. Check your behind, and then go back to see it with us.
In this picture, she has gone completely topless to provide the fans with the deadliest fan-service. The hair seems to be unable to cover her utter beauty, which left fans even more satisfied. After all, the hidden things are the most desirable things!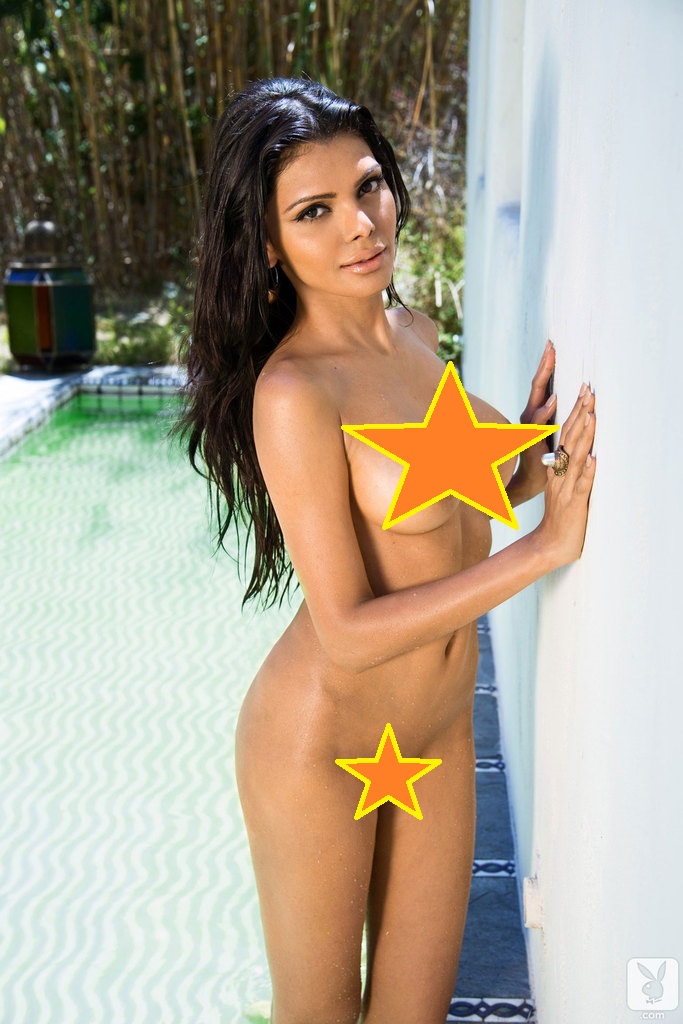 This is not the only time the Chopra give fans the treats for the eyes. In fact, most of her updates on Instagram is focused on her bewitching curves with skimpy clothes. You should follow her Instagram, and don't be scrimp on the compliments.
2. Sunny Leone
What's a list of Bollywood's beauties without our queen Sunny Leone! I don't know if we have ones, but this list is not an exception.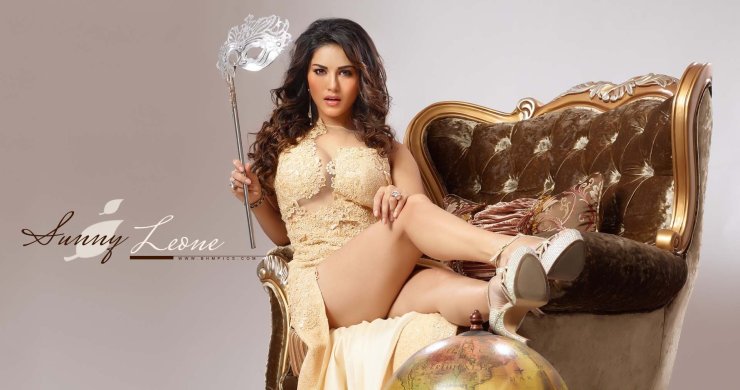 Unlike Sherlyn Chopra baring her all for the fans, Sunny Leone did it for PETA a non-profit organization (NGO) on protecting animals. She and her husband - Daniel Webber has dropped us a jaw-dropping picture of them while shooting for PETA, and it's gorgeous. You can see it here: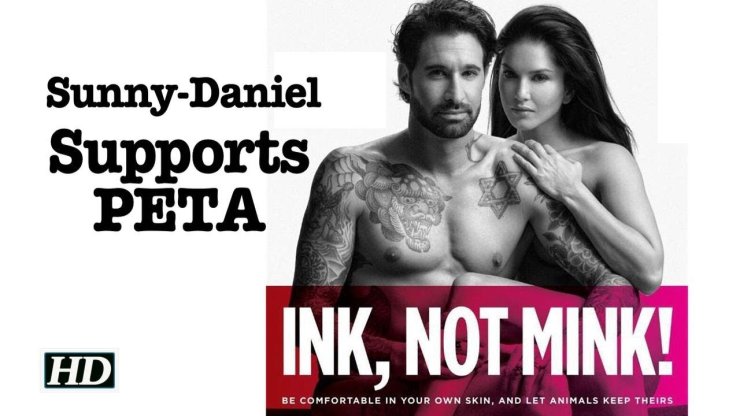 Needless to say, the former porn queen Sunny Leone was always very proud of her figures. That's why she was the perfect candidate for this shoot. This PETA's campaign is to support cruelty-free fashion, and Sunny has definitely succeeded in sending this beautiful message to her fans. And they looks like an absolute couple goals!
Recently, Indian's netizens has shown protective attitudes to Sunny when she was criticized for her past. However, she managed to hold her firm position, and she never regrets her choice. That's what makes her the current Sunny Leone, and that's what makes we love her. What a revolutionist!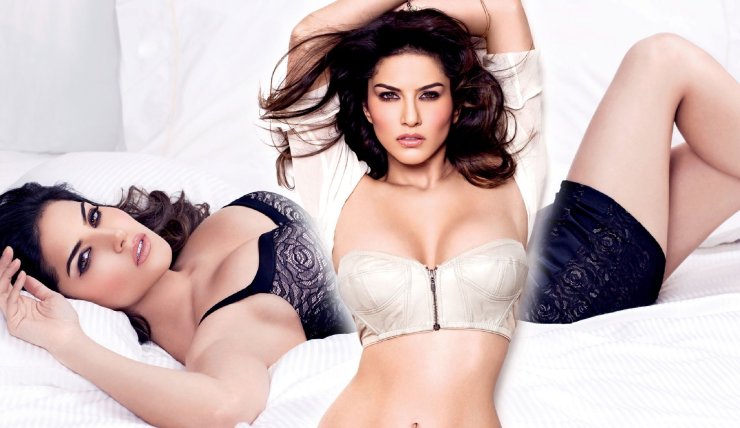 3. Sonam Kapoor
Sonam Kapoor is one of the highest-paid actresses in Bollywood history. However, she doesn't want people to remember that way. She wants to change something that's major, and it's the Indian people's attitude on women's flaunting their beauty.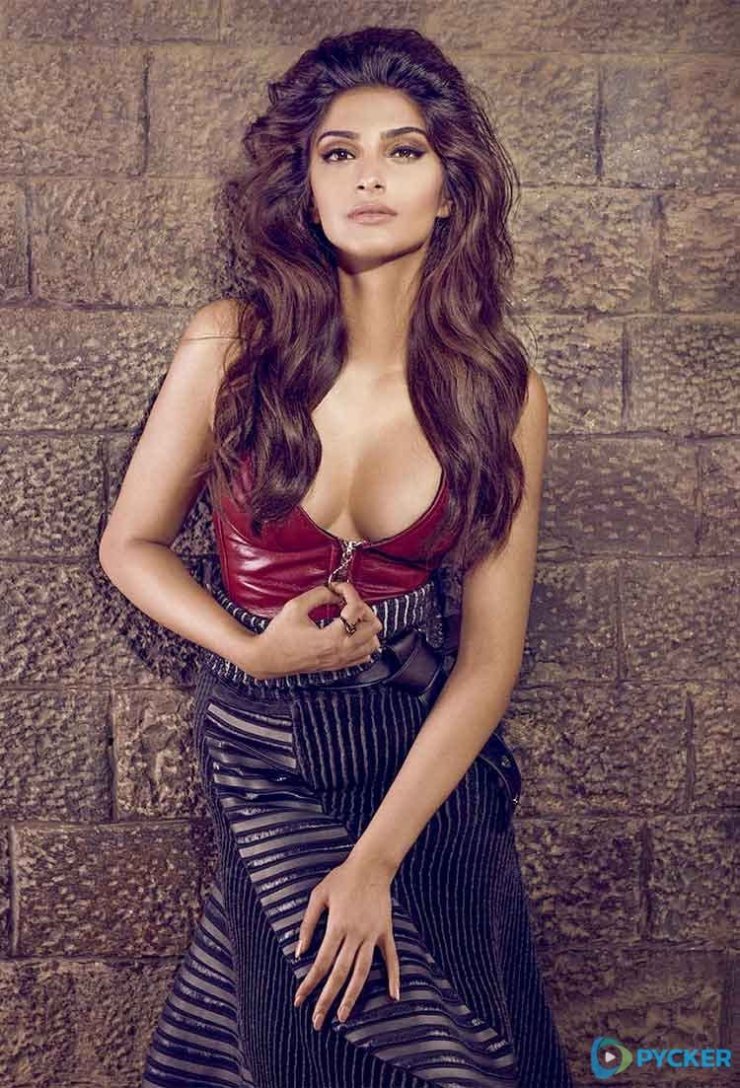 As a result, Sonam Kapoor made her way to the cover of Maxim magazine in 2015, and her visuals are smokingly stunning!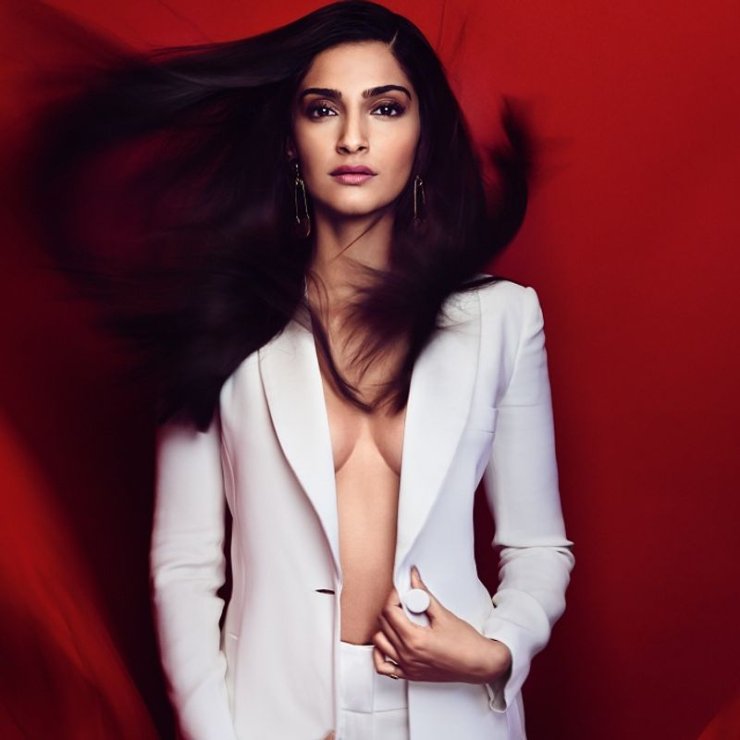 In the picture, the Bollywood actress expressed the boss-mode feeling while dressing like a successful businesswoman. She gave out the unturned look like the coldest goddess, which left fans with ecstatic frostbite.
The thing that makes this picture even more outstanding is that the actress has never gone that bold before. As a result, fans cannot get used to this kind of look from Sonam Kapoor, and can't stop losing their hearts.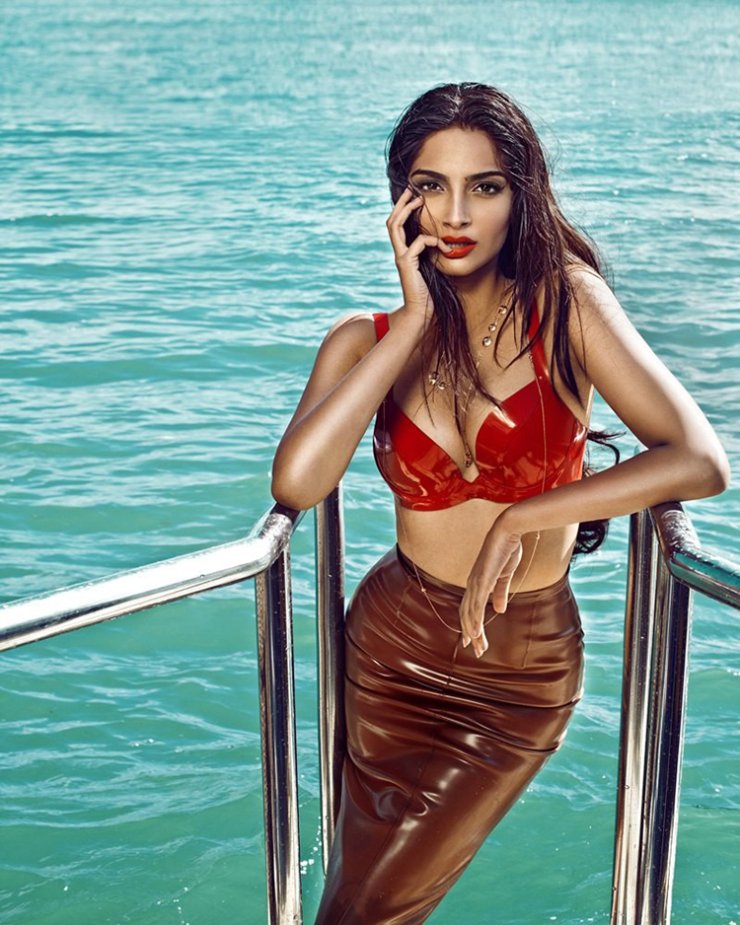 Furthermore, this picture has gone further, as it has created a wave of public opinion on international platforms as well. That's very necessary to change Indian's long-lasting attitudes!
4. Lisa Haydon
Saving the best for the last, right! Lisa Haydon is a stray in this list, as she was an Australian actress. However, after a series of Bollywood films, she has gained a respectable fanbase. As a result, her images are decently influential to Indian's society.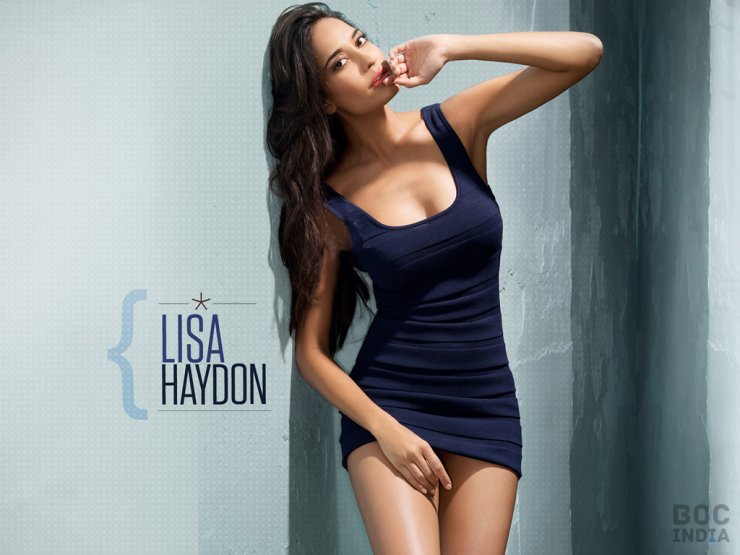 This mom-of-one has received a lot of praise for the way she expressing her beauty in the middle of her pregnancy. To be more specific, she has been very active while being pregnant and has been the greatest inspiration for many models.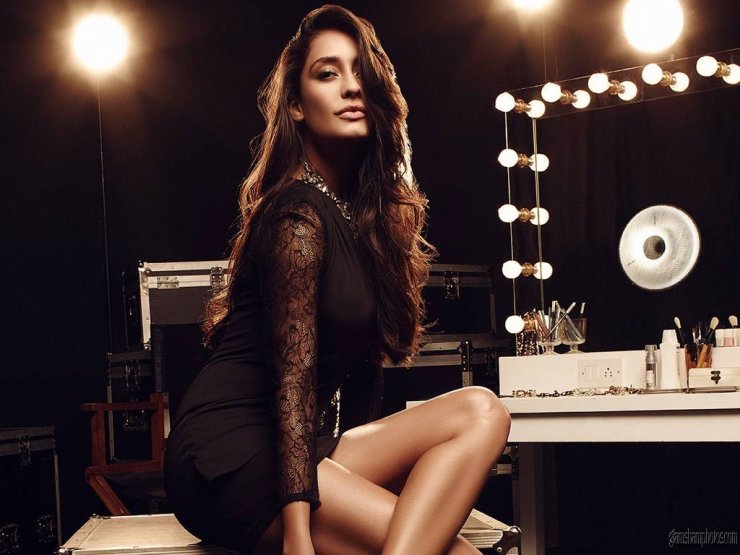 And the boldest move from her is definitely when she went topless in an MV promoting her film. We all know that her body is very charming. But her baring it all for seduction like that is too much for me!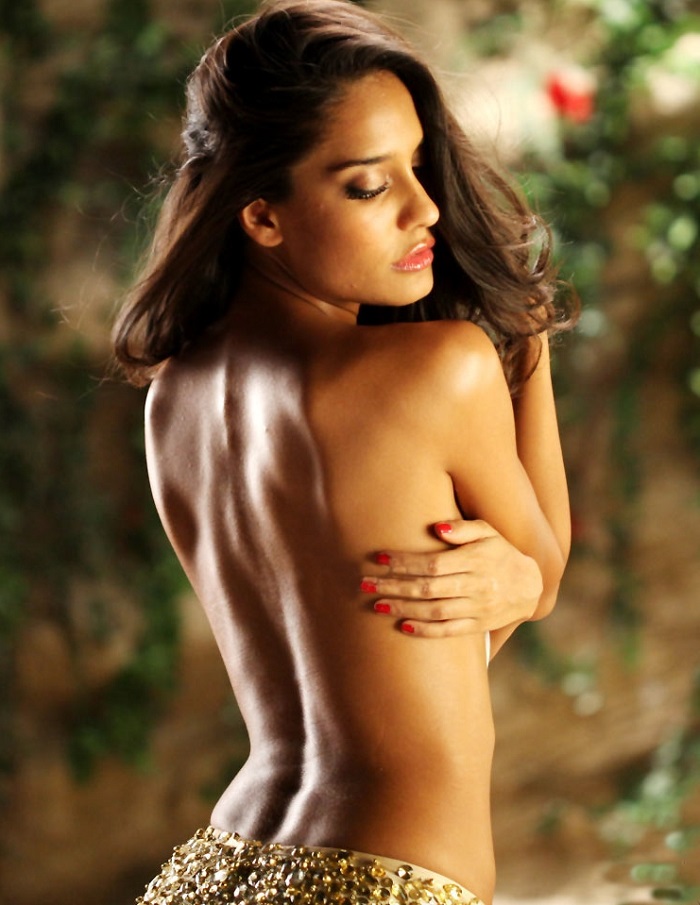 We should praise those Bollywood actresses for their openness
If everyone chooses to live "peacefully" with the closed traditions of India, there won't be any recognition and respects for the woman.
That's why we should praise the actress for the bold moves against that long-lived attitude!