According to a recent report, the police in the Utsunomiya city, Tochigi, Japan, caught a man stealing lots of shoes of female students. The police revealed that from 09-10 June, he broke in a secondary school to steal up to 30 pairs of various shoes and sandals.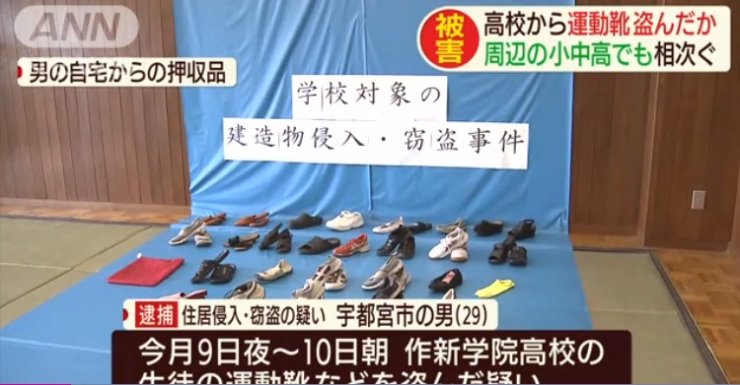 While being taken statements, this man admitted that he had a weird passion for the smell of female students' shoes. Additionally, there have been similar incidents in many elementary and secondary schools nearby and that's why the police carried out an investigation and first judged that all of these incidents were caused by only one suspect.
In recent years, the police in Japan have handled lots of unbelievable cases. In addition to some valuable assets such as jewelry, gems, or money, almost all of the things on Earth can become attractive targets towards criminals, from underwear, saddle, sandals to adult toys.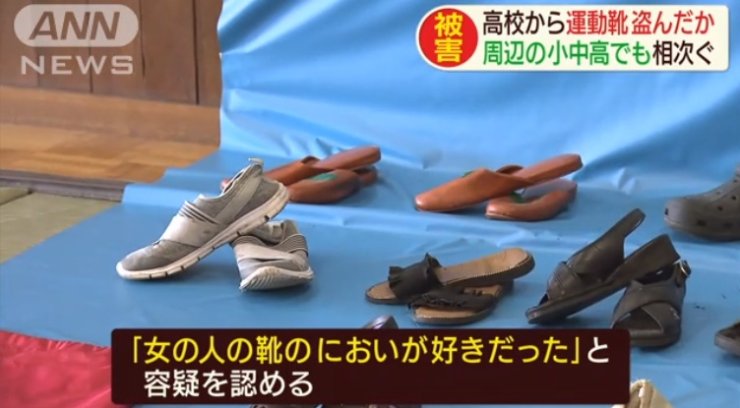 Many also feel excited about how the Japanese police show off all stolen goods on the media after they manage to collect them. And that's why people often see particular and unique exhibits stolen by criminals from the land of the rising sun, Japan.
The Japanese culture is always an inspiration for many across the world; however, we can't deny that the nation remains lots of mysteries and even some weirdness. For example, a young woman reported arrested for cyber-stalking and flirting a 60-year-old man, or in another incident, a man dates with a cockroach and consumes it to be together forever. And many other weird incidents have taken place in this country.
Another similar incident also happened in Thailand. Accordingly, a foot fetishist was reportedly arrested for stealing and having sex with up to 126 flip-flops. The difference between these two incidents maybe, in the first incident, the Japanese man loves female students' smell on shoes while in the second incident, the thief loves flip-flops themselves and aspires to make love with them.