After BangBros put out a website that accused Mia Khalifa of lying about her experience with the company, the ex-pornstar went back to talking about her fight against the porn industry. A few days ago, she published a new video on her social networks in which she says she is alone in a fight with a billion-dollar company.
The ex-adult actress accuses studio BangBros of orchestrating a "smear campaign" against her via creating a site called factsbeatfiction.com that counters the allegations she's made against the practice of these adult companies.
For a while now, Mia Khalifa has been on the offensive against the powerful adult entertainment industry, slamming it for "predatory practices." Mia has called out specific porn companies in posts on her popular social media accounts and has been asking her followers to sign up for a Change.org petition, one that "demands" that PornHub and BangBros remove videos of her from their websites and for her domain names to be returned. Basically, the former porn actress, who is now a sports commentator and media influencer, has been trying to reclaim internet domains under her name, as well as wanting to prevent old videos from being promoted by default.
Last month, Mia Khalifa gained support from her followers on social media, who created a petition for her to regain control over the dissemination of her old porn videos. To date, the campaign has about 1.8 million signatures. In one of her most recent pleas on Instagram, Mia responds to the counterclaims made by BangBros and explains how the company has twisted the facts and fighting back against it would be very difficult
"I know that you guys wanna know what happened and I do owe it to you to address this smear campaign, but in the beginning, I did not want to because of how ridiculous it is. Like, for example, factoring in the fact that I was a social media contractor and paid to run the accounts.

Lumping that in together with the money I made from the video. I don't think that's a fair way to put the information out to you guys because you guys aren't dumb".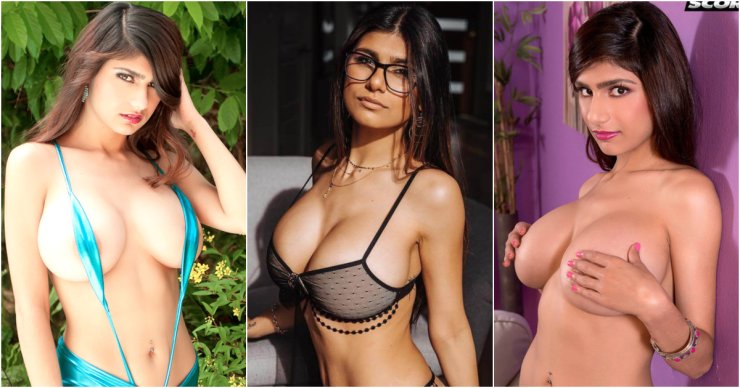 "I want to give you all of the information, but I am one person fighting against a billion-dollar company and I can't do it alone. It is terrifying and I'm really scared of slipping up and saying something wrong," Mia Khalifa explained.

She continued her account: "So everything needs to be run by legal now because they have made this very dirty and I can't do it alone. I'm trying and I owe it to you guys to fight as hard as I can and I promise you I am going to. You will know everything".
Mia claims to have received $12,000 (INR 9,00,000) for six videos and generated millions in revenue for Bang Bros. However, the company says Mia has received a total of $178,000 (INR 130,00,000) for her work.
If you are looking for more news, updates, guides, lists, etc. on gaming and entertainment like this article, visit our website at GuruGamer.com for more of what you need.