The dinosaur is staying home during COVID-19 pandemic, and so should you. If you don't already know, the T-Rex comes from a Google Chrome's exclusive game called T-Rex Run that you can access in Offline mode. The game concept is super simple: you control a running dinosaur and avoid getting hit by the cacti. The speed will increase according to the time you play. Most people are really at this game, thus, it's also a great way to while away some time.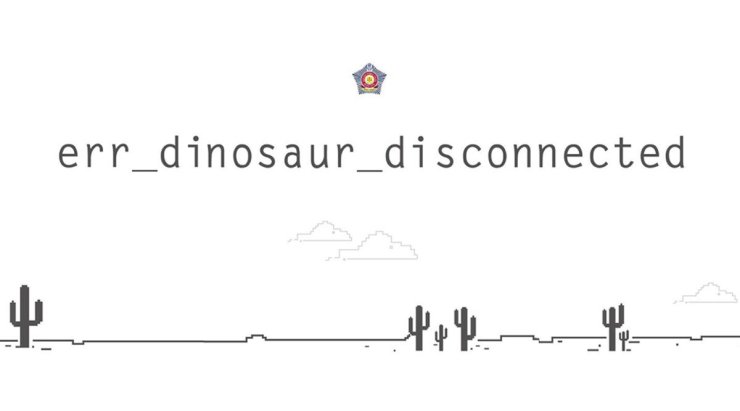 However, during the COVID-19 pandemic, it seems like the T-Rex is no longer on the loose. The Mumbai Police Department posted a tweet on their social media account stating that the dinosaur is sleeping, or more specifically, snoring at home these days. So, there would be no one to help you turn down the boredom. The Mumbai Police, who's famous for their witty and hilarious memes, have come up with a way to encourage citizens to stay home.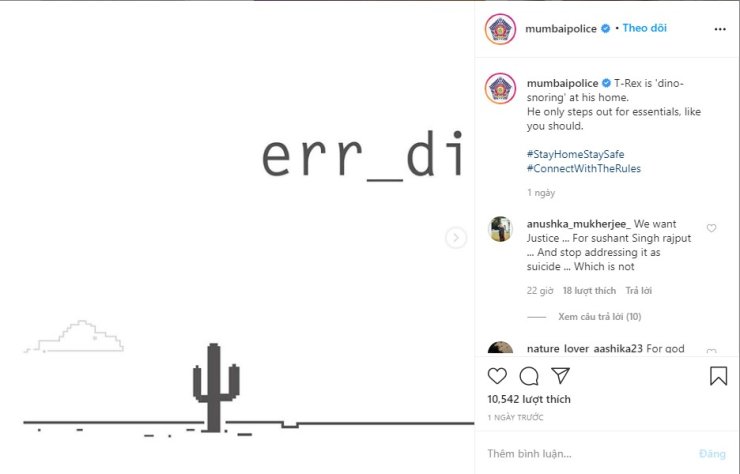 In more detail, the Department posted a tweet together with three pictures on Instagram that links to each other. The message says "eer_dinosaur_disonnected". The setting of the game remains the same, but the dinosaur is nowhere to be found. The caption reveals the reason for the T-Rex's taking a day-off: he's snoring at home, and only comes out for essentials as the Mumbaikars should.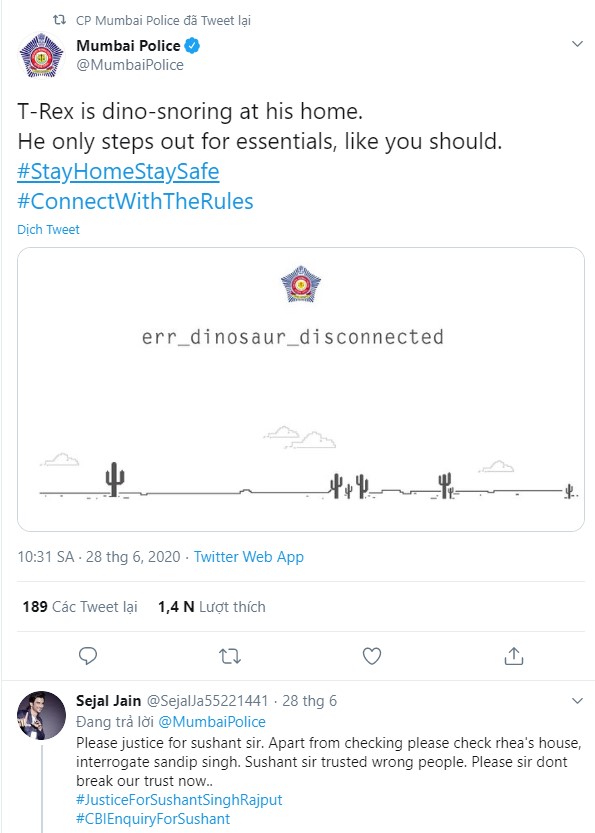 The pictures were uploaded after the city's police advised Mumbai's citizens not to move beyond the 2-kilometer radius of their home. Mumbaikars are also encouraged to limit going outside, only in case of emergency or for essentials to bend the curve of the coronavirus. They should only venture beyond 2km to attend office work or medical cases. Together with the new protocols, following personal hygiene and social distancing are not to be discarded.