Neymar's mother, 52, is dating an unknown Free Fire player. Her boyfriend, 22, is a Free Fire player from team 4K Easy. After the affair scandal of Tiago Ramos, the young boyfriend of Neymar's mother, was unveiled, the super football star is afraid that his mother is dating a fortune-hunter. Check out this news here.
Neymar's Afraid That His Mother Is Dating A Fortune-Hunter
Several months ago, an unknown Free Fire player from 4K Easy Team, Tiago Ramos, announced to date Neymar's mother. The couple got to know each other in Neymar's birthday party. The young man is only 22 years old when Neymar's mother, Mrs. Nadine, is 30 years older than him. It raised controversy around their love story. Tiago is even younger than Neymar. After his dating news, Tiago got great attention online and more fans and followers on social media. Moreover, this young man will become 'Neymar's stepfather' if he marries Mrs. Nadine. At first, the super football star expressed to support his mother in dating Tiago. However, everything seemed to change after some affair scandals.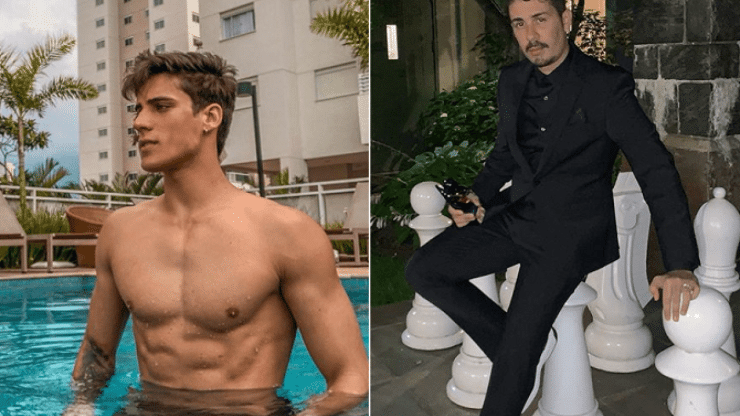 Recently, this young Free Fire player was said to have secret LGBT relationships with a guy. People thought Mrs. Nadine would break up her young lover. However, the mother of the football star still forgave Tiago after all. She continued to post pictures of her and Tiago together on social media. Besides, Tiago also posted a photo of him standing by a roof-top swimming pool of a luxury hotel. The internet users found the location of that hotel right away. It's a luxury hotel near the house of Mrs. Nadine. After going back to Mrs. Nadine, the Free Fire player wants to marry Neymar's mother. But the football star doesn't support that wedding plan anymore. He is afraid that Tiago is a fortune hunter and that man wants to marry his mother for money.