Chen San-yuan, an old man from Taiwan, has stirred the social networks as he attaches lots of smartphones on his bike to play Pokemon Go at any time. In recent days, Chen has increased the number of smartphones to 64 and they are arranged even higher than an adult.
For his strong love with Pokemon Go, Chen San-yuan, along with a bike attached with 11 smartphones, has gone viral on the Internet since 2018. Until 2019, he upgraded the number of smart devices to 23, 30, and then 45 so that he could play his favorite game on a variety of devices at the same time. And now, there have been 64 ones available on his bike.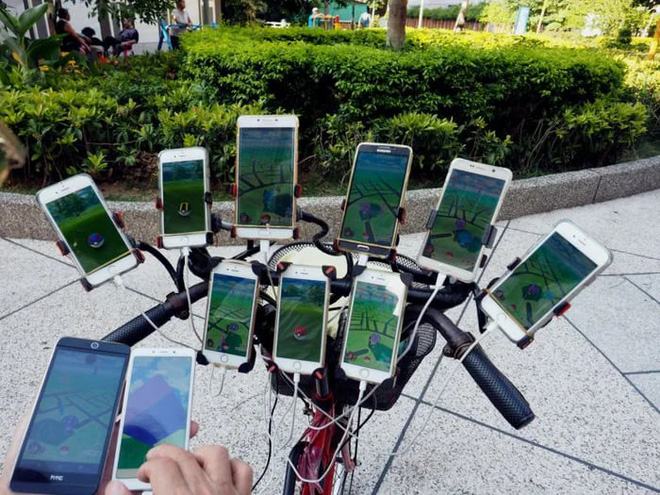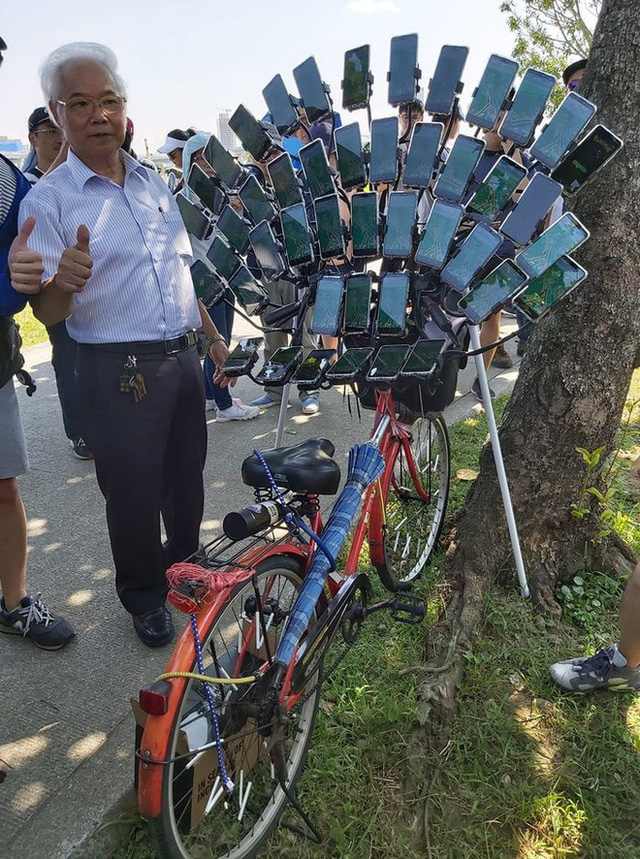 The netizens have taken their hat off to this 70-year-old man's powerful passion. However, some feel worried about how he can drive a bike safely with such a huge smartphone system. That's true. Even watching where he is going may be a big problem.
For those unknown, the netizens sometimes call him the Grandpa of Pokemon Go. The origin of this name may derive from his interview in 2018.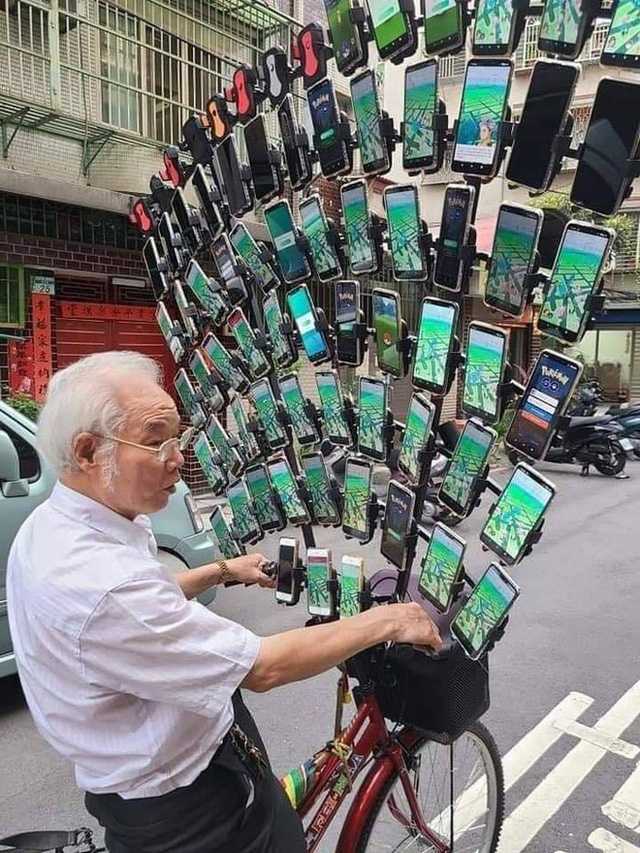 At that time, Chen said it was his grandson who taught him how to play Pokemon Go. And he immediately fell in love with this game. Like many other gamers, he likes to search for and catch rare Pokemons such as Alakazam, Chansey, or Lapras.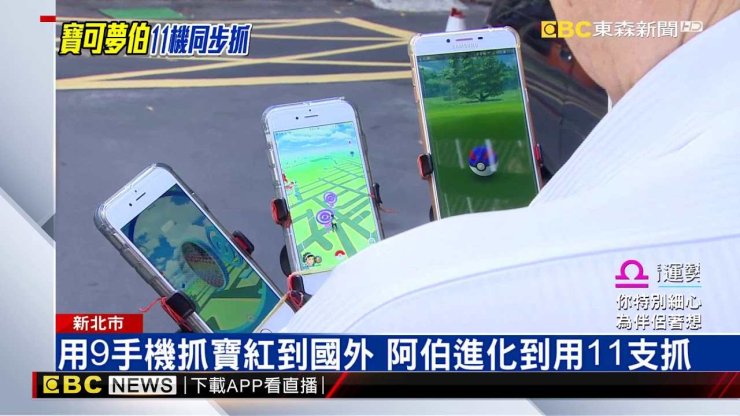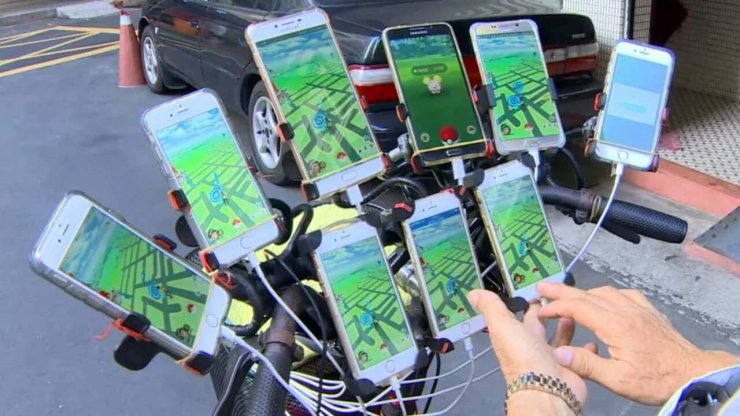 There are about 500 Pokemon species on Pokemon Go and each species has its own sets of skills, strengths, weaknesses, and unique stats. This game has been downloaded and played by lakhs of gamers across the world and until now, it has still proved its attraction amongst many other famous games.