Stormy Daniels - better known as Donald Trump's self-claimed affair, made her accusations last Friday afternoon in a tweet saying that she had turned to the police to report the kidnapping attempt. The adult entertainer raged as her report wasn't approved for the reason that she didn't have a driver's license. Daniels reached out to further explain her accusations when fans show their agreement against the police's false assumptions.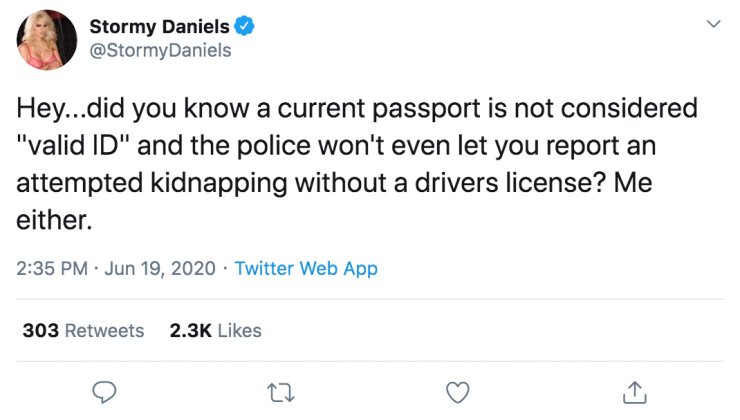 "I went to the police station and they wouldn't even let me speak to a detective. A f****** child predator has my address and tried to take my kid.", Daniel said. 
The actress then expressed her discontentment with the police department since she believed that a "child predator" report shouldn't need any ID. Many fans took her side of the story and accused the PD of not fulfilling their task.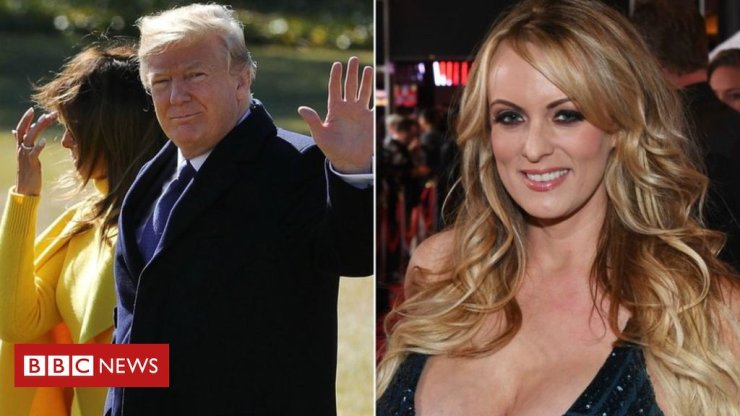 Stormy Daniels' real name is Stephanie Clifford. She gained attention from the self-alleged affair with the current President of the U.S, Donald Trump while he was married to Melania - his 3rd wife in 2006. The pornographic star said she made love with him in a hotel room in Lake Tahoe, Nevada, only a few months after Barron Trump was born. She said it was "morbid curiosity" that led her to Trump's hotel suite.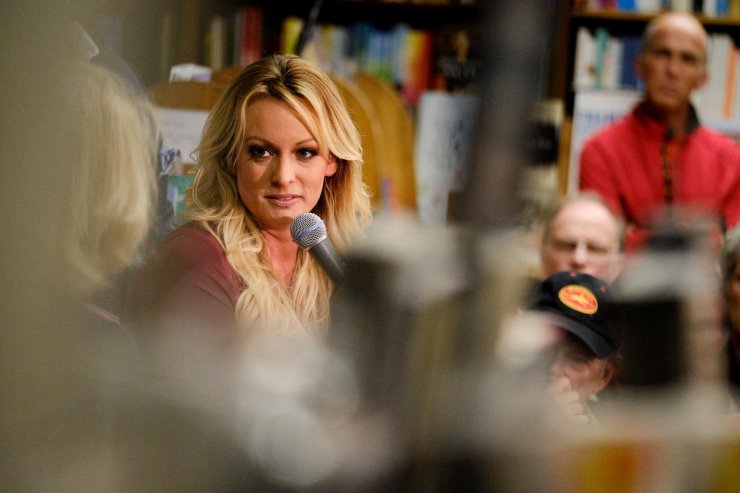 The scandal broke out right before the 2016 presidential election. Daniels then received $1,3 lakh to sign a non-disclosure agreement delivered by Michael Cohen - Trump's personal attorney. This helped the billionaire secured his place in the White House. But it doesn't stop there. In 2019, the adult entertainer filed a lawsuit against Trump. The case was closed after the US District Judge found the actress received everything she asked for.