According to the Shin Min Daily News, the couple - with the 40-year-old husband and the wife in her 40s, make videos of themselves engaging in escapades such as exhibitionism and "carousal parties". The videos are uploaded to their Twitter channel and shared across other platforms. In addition to that, they also ask Twitter followers to join a private Telegram group chat for more "exclusive" content. The membership fee is $24.99 per month, or $69.99 every three months.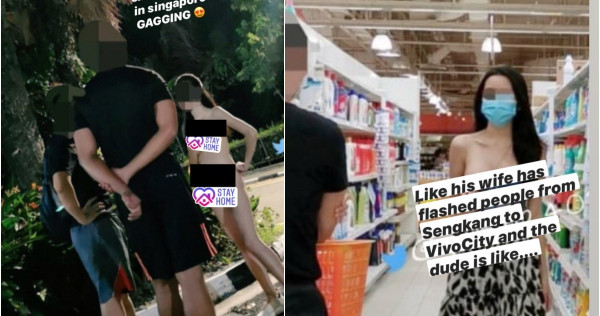 The couple's Twitter profile defines their mission is spreading the "personal journey of sexual discovery and pleasures of the flesh", via means of "exhibitionism, group fun, and gang bangs". They don't forget to stress that all of the content is 100% authentic.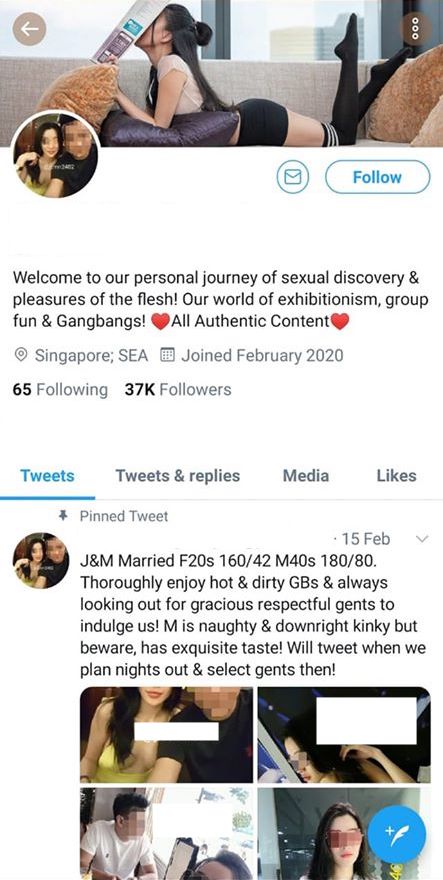 Their Twitter account was just created in February but has now attracted 37,000 followers by posting over 400 videos, photos, and tweets. The account is still active, however, it has been put in private mode. 
The videos showing the wife flashing herself in public places such as Orchard Road, Marina Bay Sands, even in the supermarket. Some of them appear to be filmed after the Singaporean Government introduced the Circuit Breaker Measures to combat COVID-19. As the Chinese Daily reported, in one of the provoking clips taken outside Great World City, the wife - who dressed in shorts, would pull down her top and show off her breast when no one was looking.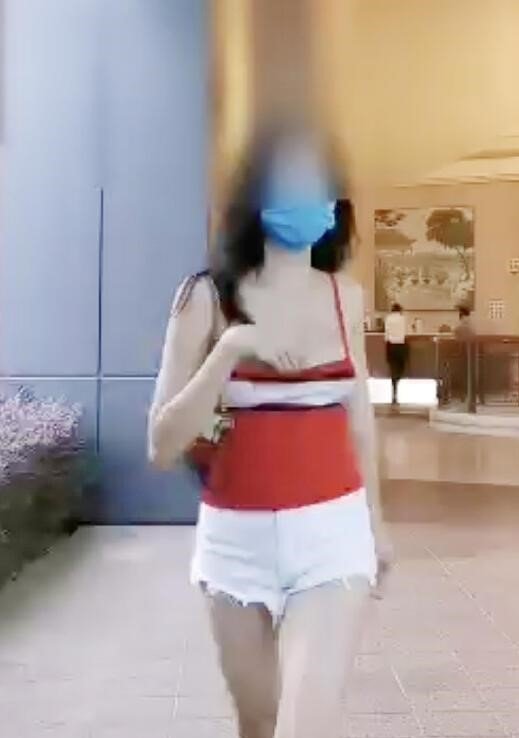 A local DJ, Jade Rasif shared several screengrabs - exposing the woman intentionally flashing her genital areas with the presence of other people in public. Moreover, the couple also recruits people to join them on orgies held in a private hotel after getting a few rounds of shots. Rasif reported that they even took part in such outrageous acts right in the park.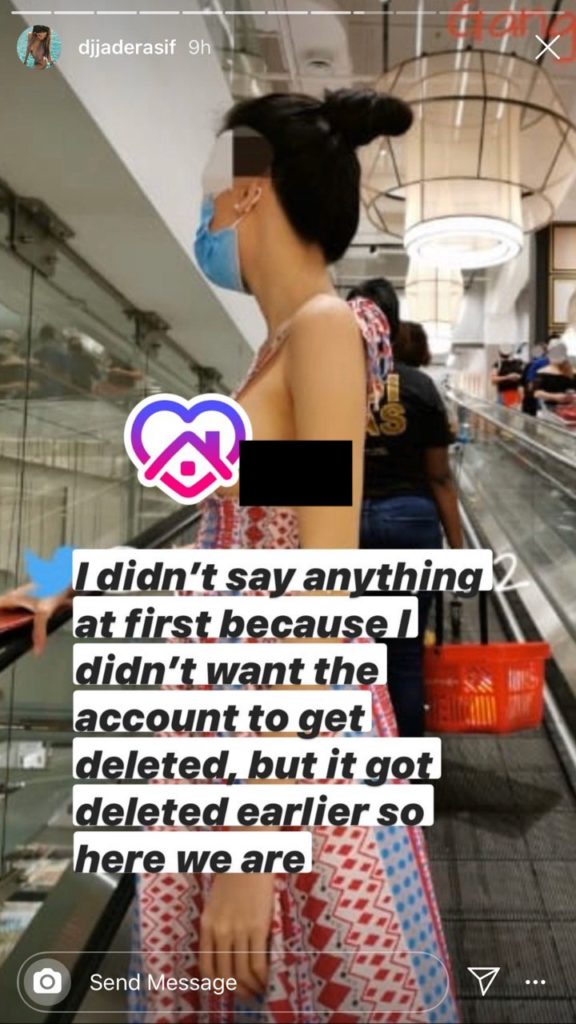 According to the country's lawyers, the couple's obscene actions violate Singapore's Miscellaneous Offences (Public Order and Nuisance) Act and the Film Act. Their distribution of undesirable publications is also illegal. The netizens who shared the videos should also be considered guilty.