Users on Pornhub has never failed to catch the latest trend on the Internet and make it popular on the website. Last month, it was the coronavirus and now it's Final Fantasy 7 Remake.
Final Fantasy 7 is an RPG title that has become a legendary game and an unforgettable memory for many people during the 90s, even 20 years later. At that time, the game was basically just pixels with background music and texts.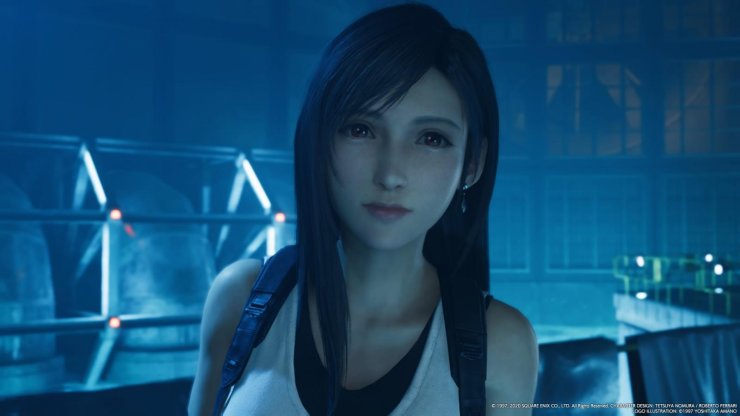 However, with an amazing plot line, memorable and unique characters, Final Fantasy 7 has connected our childhood to Cloud, Tifa, and Aerith. I am sure there were tons of guys out there who had a crush on Tifa or Aerith. There were even fights on the Internet over which one is better.
Of course, with the release of Final Fantasy 7 Remake, many people are overjoyed and celebrate in many ways, such as searching for their childhood crush on Pornhub. In the latest report of Pornhub on April 15, Final Fantasy 7 has over 1 million related searches since Final Fantasy 7 was released on April 10. These searches peaked on April 13 with a 7631% increase compared to last month.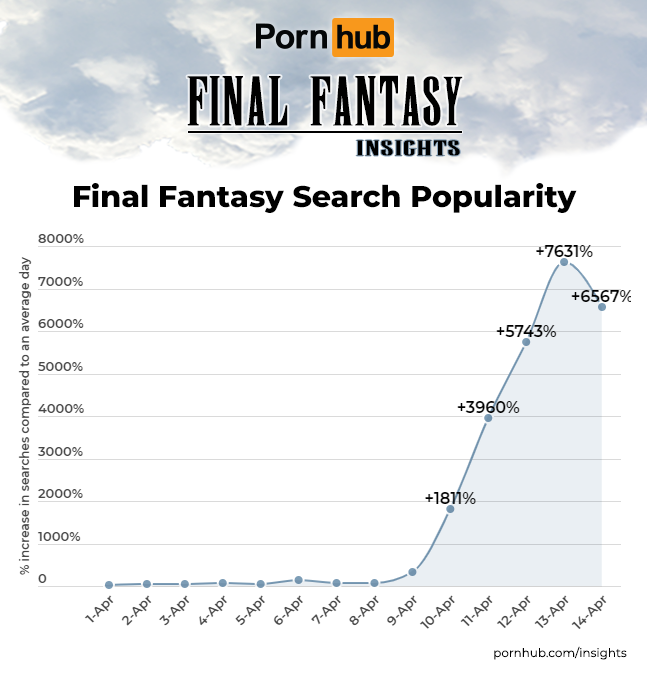 Among these searches, people were looking for Tifa the most, which is fairly easy to understand as she is the female lead of the game and the remake version of her look absolutely perfect and sexy. Right behind her is Aerith, who is also a favorite female lead in Final Fantasy 7 for many people. Also, Aerith wasn't' designed as a sporty, active girl with a crop top but rather a gentle, charming farm girl.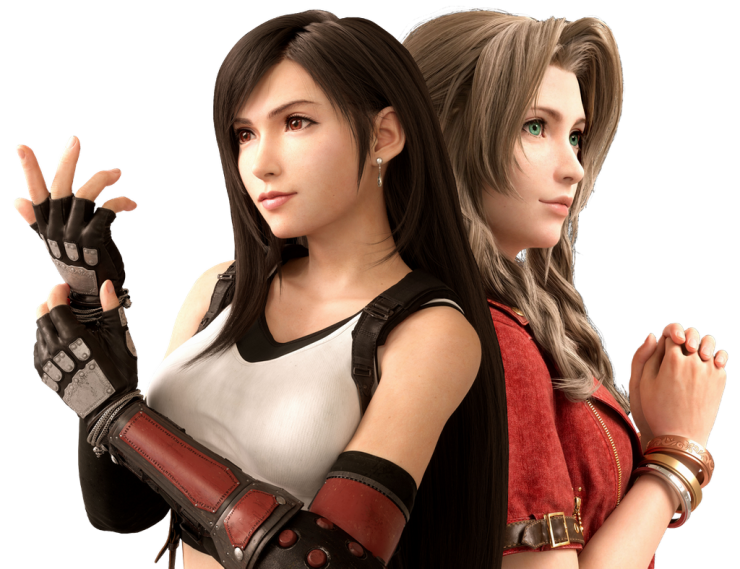 Other than that, even female characters from other Final Fantasy games such as Lightning (FF XIII), Yuna (FF X) also saw an increase.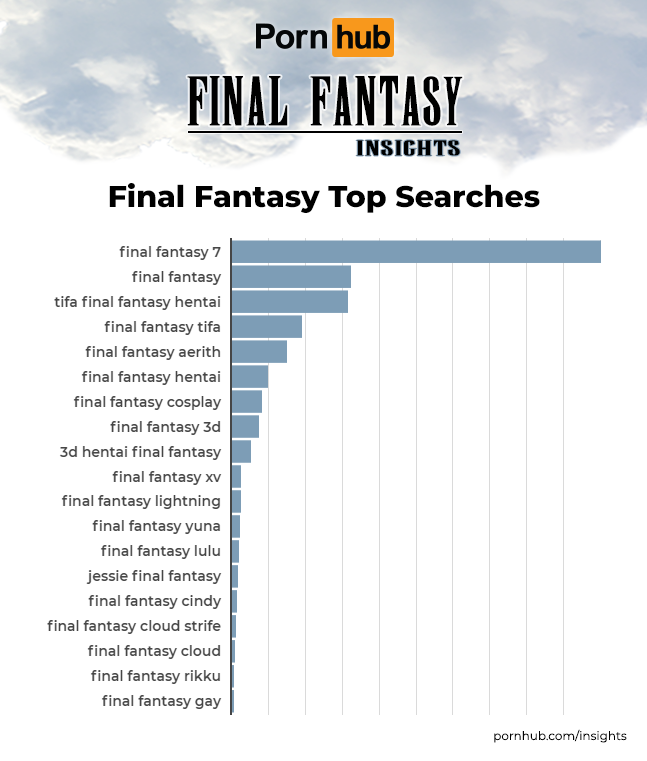 Also check out: Meet SSSniperWolf, The Hottest Female Gamer On Youtube Right Now.