Scared Games was the first original Netflix TV series in India. It's an action noir thriller series based on the novel of the same name of Vikram Chandra in 2006. Sacred Games has been a great success both inside and outside India. The first season of Sacred Games aired on June 29, 2018, and the second season aired on August 15, 2019. The series has a great combination of an intriguing plot, excellent actings, and compelling music scores, especially the Sacred Games theme song.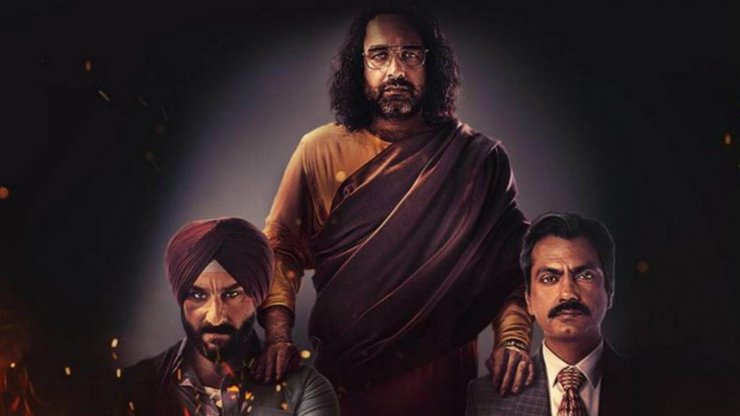 The Sacred Games follow the journey of a detective in Delhi to save the city from being destroyed by a terrorist with a nuclear bomb. In order to stop the villain, the main character Sartaj Singh needs to play the game of the crime lord Ganesh Gaitonde.  The series has a total of 2 seasons with 8 episodes each season. While season 2 ended with a big cliffhanger, it has reached the end of the content in the original novel. However, fans of the series are still eager to see another season of this famous series. You can check out our article Netflix Sacred Games Season 3 Release Date, Predictions, And More to know more about details and plans of Season 3 of Sacred Games.
Sacred Games has 24 tracks including the Sacred Games theme song
Most soundtracks used in the Scared Games series are instrumental music to increase the atmosphere of the movie. Alokananda Dasgupta was the one who composed most tracks in the series, including most background music and the Sacred Games theme song. She also wrote 4 songs for the series called  "Tabahi", "Saiyaan", "Dhuaan Dhuaan" and "Kukoo's Couplet." Rapper Divine wrote and perform one song called "Kaam 25" for the series but it wasn't used.
Alokananda Dasgupta wanted to create the religious vibe in her song while not reminding people of any particular religion. The Sacred Games theme song is instrumental music so there is no Sacred Games theme song lyrics. Here is the full list of tracks in Sacred Games, consisting of 24 tracks. Where to find Sacred Games theme song?
If you are a fan of Sacred Games, you must have heard the famous Sacred Games theme song dozens of times while watching the series. The song can really bring people a feeling of mystery and all the thrilling actions in the series. While you can just go to Netflix and open an episode of Sacred Games to listen to it, there are many other more convenient ways for you to enjoy this masterpiece to the fullest.
You can find the Sacred Games theme song on YouTube and enjoy it with easy on your computer or your mobile phone. We have linked the Sacred Games theme sone video right below for you to enjoy.
There is also another way for you to enjoy this song if you prefer to only listen to the music. You can find it on Soundcloud easily with high quality. You can play it directly in the link we embed below.
Sacred Games theme song download
Almost everyone nowadays has a smartphone with an Internet connection so playing music online is not really an issue anymore. However, using a mobile Internet connection can consume the battery of your phone very quickly and nobody wants to consume their data every day for one song. It's still much better to have an offline copy of your song in your device so you can hear it anytime you want, with or without an Internet connection. However, both YouTube and SoundCloud don't provide users a way to download the music so you will have to get another way and get around their policy to download Sacred Games theme song.
In order to download videos from YouTube, you will need third-party software to download such as Y2mate.com or BitDownloader. These 2 sites are really simple to use and you can download any video you want. In order to download the Sacred Games theme song, you just have to copy the link of the video above and paste it into one of these sites. As for Sacred Games theme song download mp3, you can use the software Internet Download Manager to download the song from SoundCloud. Or you can also use this site, SoundCloud Downloader, to download it quickly with high quality. All you have to do is paste the link of the song on SoundCloud to the site and press Download. >>> Also check out: Sacred Games Season 2 Review: Full Of Suspense, Action And Quality, Just Not As Mind-Blowing As First Season