Yami Gautam is no longer a stranger in the sexy town of Bollywood and Instagram anymore, as fans are very familiar with the actress uploading her visually-stunning pictures on the social network. The 31-year-old actress has received a lot of praise after her portrayal of Pari Mishra in the 2019's hit 'Bala', and is also a star on Instagram with 11.4 million followers. And recently, Yami Gautam has given fans an eye-bless again with her new picture with a shimmering dress. The picture does not only feature the ethereal beauty of Yami Gautam, but also the voluptuous body that the actress is very proud of as well!
The pictures immediately became viral, which receive a lot of beloved comments from other Indian celebrities as well. Let's have a closer look at this scorchingly sexy look from Yami with Guurgamer below. But before that, let's have a look at the first Tiktok video of the actress that has gone incredibly trendy at the start of this year below:
Yami Gautam shows off her sexy body with a low-cut-neckline dress!
It seems that Yami Gautam is very fond of outfits with open necklines that allow her to show her sexy top with ease, as it's not the first time that Yami Gautam uploads this kind of picture on Instagram. Last month, the actress of 'Bala' has made fan drop their jaw with her purple-black gown for Brand Vision Summit.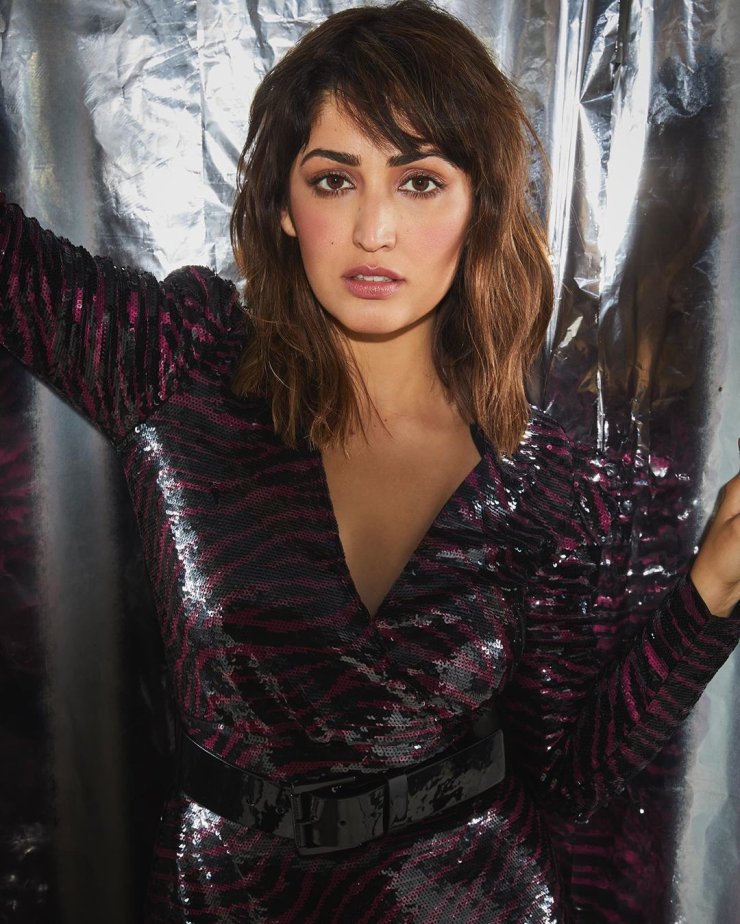 However, every time she gives fans eye candies with pictures like this, it still drives us insane for her well-toned body, and this time, it's no different. The picture features the 31-year-old actress wearing a yellow-brown dress. The special thing about this dress is that its neckline is deeply slit, even deeper than any previous pictures that we've seen on her Instagram. As a result, the dress barely hides any curvy lines of Yami Gautam, and we're able to admire how sexy her body is for another time. Adding the cherry on top, the light makeup and slightly-waving hair of Yami only make her more stunningly beautiful, and we could not mention how Yami makes it more dramatic with the skeptical eyes.
Not very long after Yami Gautam uploaded the picture, some other Bollywood celebrities have shown up to give a compliment on her mesmerizing look. They include Vikrant Massey and Tahira Kashyap, as the two dropped cute comments. "And a few more died today. 🔥" - said Vikrant Massey. On another story, after her latest success  - 'Bala', Yami Gautam will take part in the Bollywood rom-com movie 'Ginny Weds Sunny'. The star will take the leading role beside Vikrant Massey, telling the story of a man and his future mother-in-law work together to win the love of the daughter. The movie will strike India's cinemas this year.