Famous Instagram model Belle Delphine has put her name to the headlines of all websites when she decided to sell her own bath water in jars. The internet has gone wild with this, thousands of her fans have purchased these jars, with each price is up to $30 dollars (Rs 2,051)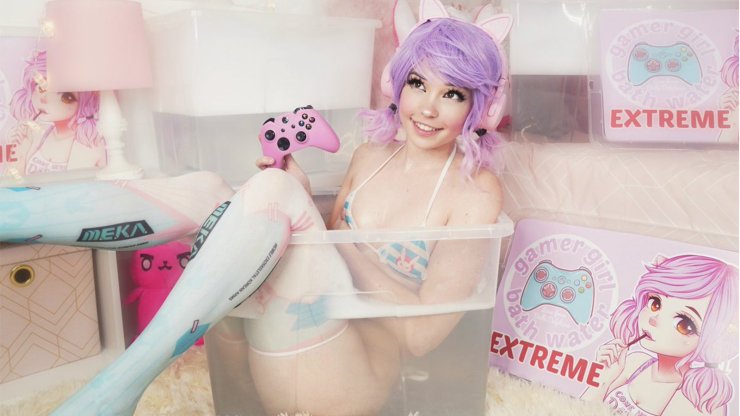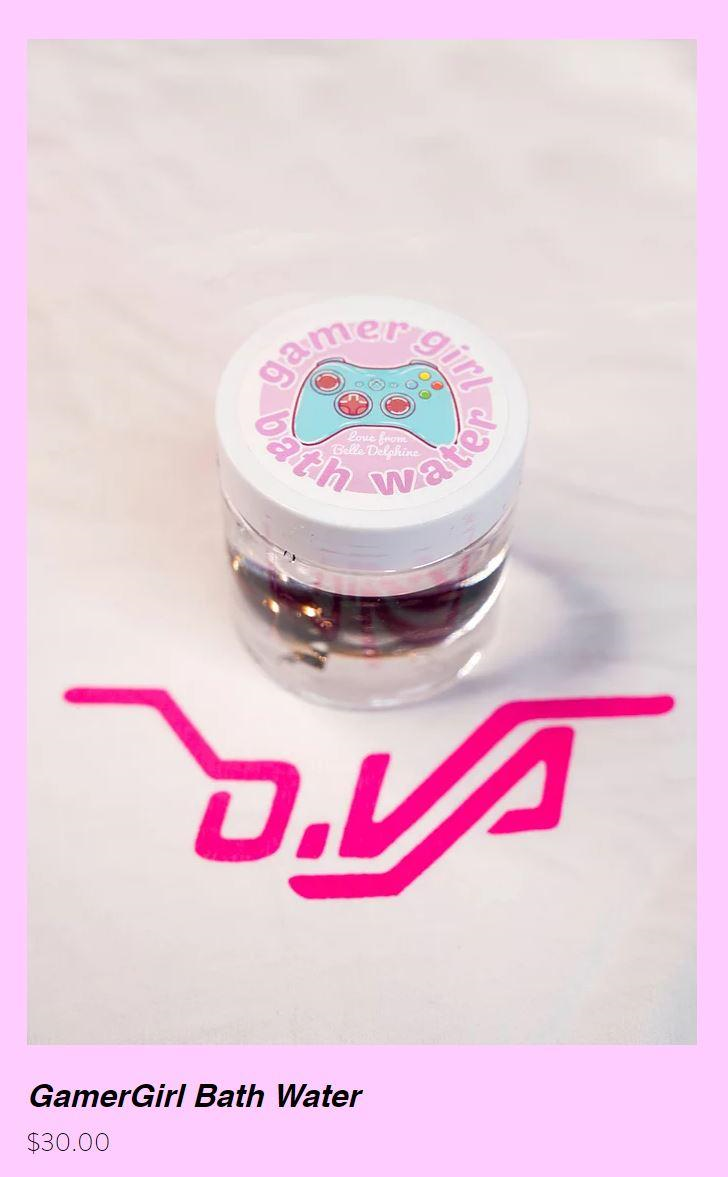 But that is not everything yet. Just a few hours ago, Belle Delphine has just revealed that her bath water business has not stopped yet. After all the bath water jars of this Instagram model have been sold out in no time, she rolled out a special deal this time: Belle Delphine would sell a whole tub of her bath water. And this tub's price is $10,000 (nearly Rs 7 lakh)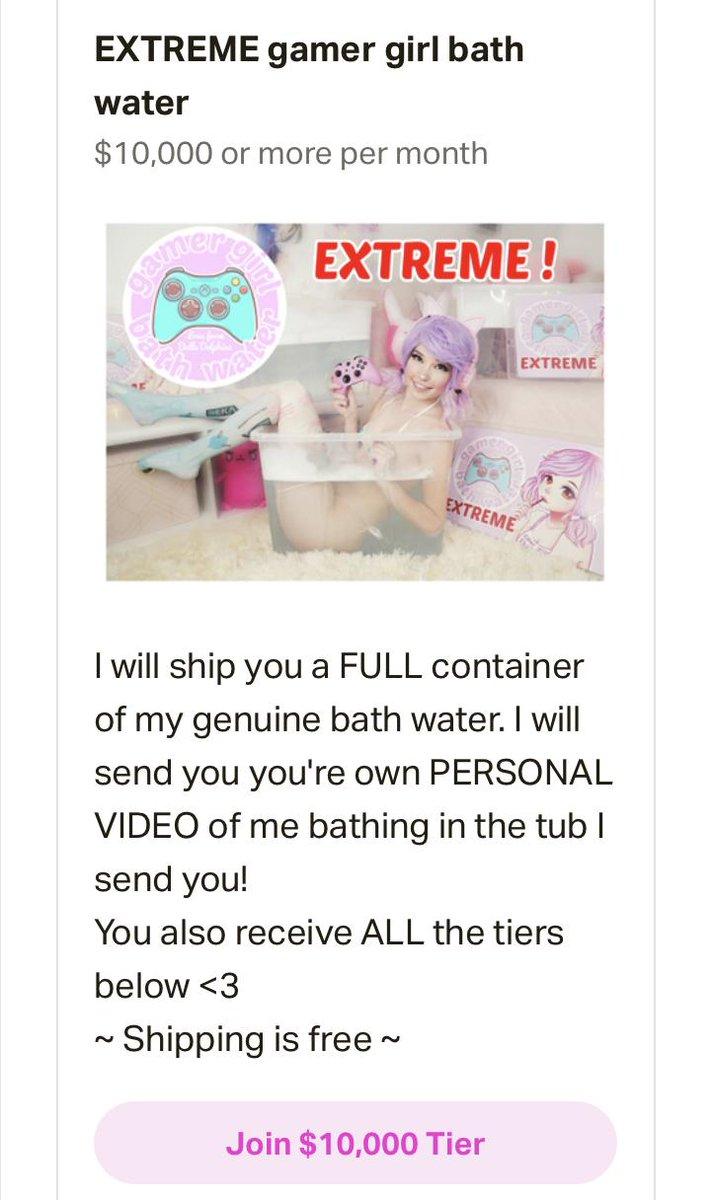 Belle Delphine herself has clarified that this was not a joke, this was a serious business deal. Of course, you will get more than just a tub of this Instagram model bath water. Paying $10,000, you will also get a special video of Delphine bathing in the tub, and you can access to every tier in the Patreon account of Belle Delphine.
"So… I am selling my bath water ONE LAST TIME… except this time, it's enough to drown in," she wrote in a Tweet on July 10. "If you're EXTRA thirsty, then look no further - you also get a custom video of me bathing in the tub that I send to you! ...and no, this isn't a joke."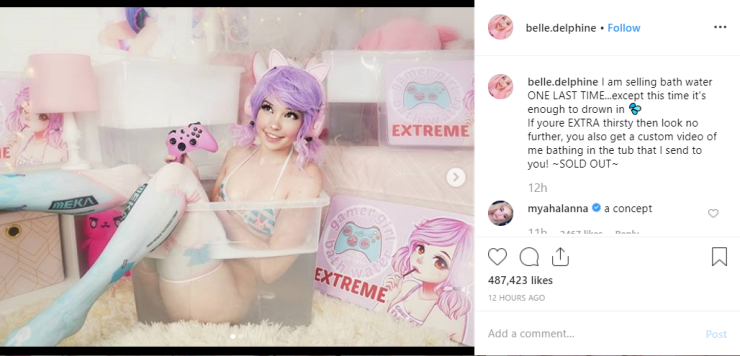 The internet has gone wild once again. Considering that in just a few days since Belle Delphine first selling her bath water, there have been numerous people use the bath water of this Instagram model in really "creative ways". There has been a guy drinking the water on stream, and a streamer vaped her bath water on his stream. We just have to wait and see who have taken home a whole tub of Belle Delphine bath water, and what they will do with it.