The individual king of Youtube Felix 'PewDiePie' Kjellberg has just shocked his fans by announcing that he would roll out a totally new diss track really soon.
The number one individual content creator of Youtube is having some time off. After having an extremely successful time with the series of Minecraft livestreams (especially with the 12 hour Minecraft livestream). Felix 'PewDiePie' Kjellberg is having some time off. This guy is on his vacation in Japan after he bought a house in this country sometime before.
(Topic starts at 19:07)
Although this Youtube is far from his studio, he still uploads videos to his Youtube channel. On a new video (uploaded on October 7th), Felix 'PewDiePie' Kjellberg announced to his fans that he was working on a totally new music video and that music video would be way better than his best music video at the moment, which is 'B*tch Lasagna.'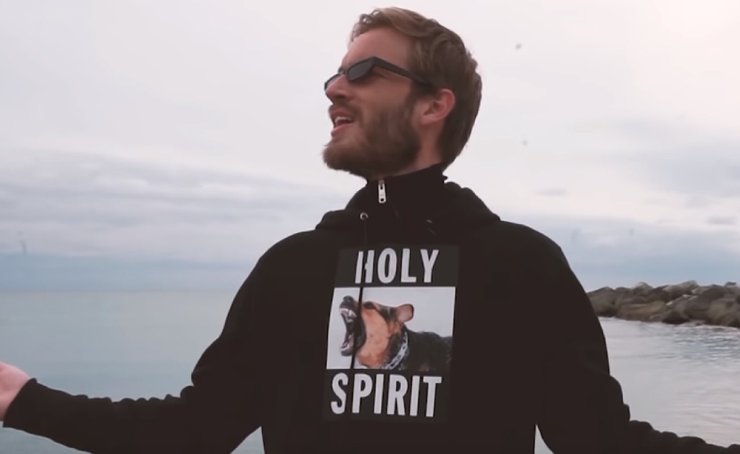 'B*tch Lasagna' was born last year during the epic race between Felix 'PewDiePie' Kjellberg and the Bollywood corporation T-Series to see who would reach the 100 million subscriber milestone first. T-Series won the race, but 'B*tch Lasagna' was still there. And during the video, our Youtuber checked the video and found out that it had been a year.
He then continued with some more information on his new song. The Youtube star himself confirmed that the new song would make "make B*tch Lasagna look like a b*tch... Lasagna."
(Topic starts at 01:01)
While we can't say for sure whether the Sweden Youtuber will release a new diss track or not, we can definitely say that this is an interesting situation. First of all, Felix 'PewDiePie' Kjellberg has reasons to release a new one, because both two previous music videos of his were extremely successful. 'B*tch Lasagna' is sitting on 200 million views, while 'Congratulations' has gathered more than 148 million views.
But on the other hand, both of these two music videos managed to gain success due to the epic battle between this Youtuber and T-Series. The battle is no longer here anymore, so this Youtuber will have to invent some really crazy incidents to make his third music video as viral as its brothers.
We will update you with anything new about this incident.