Here's a piece of good news for those filled with enthusiasm for costume bundles in Free Fire: The rare Bandit Bundle has already made a comeback to the game in the Redeem section rather than just being claimable through the Diamond Royale in the Luck Royale. In a nutshell, players can take the Bandit Bundle by exchanging the Magic Cube amid the Diwali Event in Free Fire. Let's look through some details about this fantastic package as well as a few simple steps to get your hands on it.
Everything about the Bandit Bundle you should know
For the time being, the bundle can be found in the Magic Cube Store in the form of four separate items, including Bandit Mask, Shoes, Top, and Bottom. As long as players have a Magic Cube, they can exchange it for Bandit Bundle in return. Here's how to do so: Step 1: Run Free Fire on your device and head over to the Store menu.
Step 2: Choose the Redeem tab.
Step 3: Find the Bandit Bundle located within the Magic Cube section, and press on the Exchange button.
How to obtain the Magic Cube in Free Fire?
There're different ways to obtain the Magic Cube, including taking part in the ongoing events or the Luck Royale as mentioned. A collection of 100 cube fragments means that players can get a Magic Cube to go shopping in the in-game store later.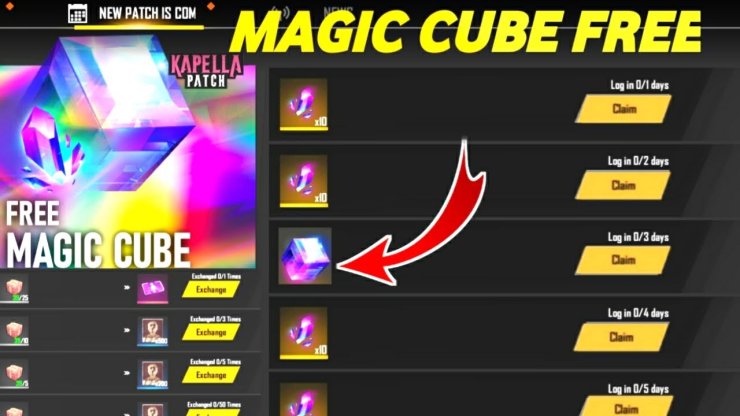 Speaking of the Diwali celebrations in Free Fire, players can instead collect Diya Tokens during the Light-up Bermuda event in exchange for the Magic Cube at no cost. What's more, such tokens will also bring them the opportunity to redeem other unique cosmetics like emotes, gun skins, and so on. The event requires players to fill up the progress bar that demonstrates the amount of Diya Tokens. If successful, they can unlock the free Magic Cube on November 14th after logging into the game. Good luck, guys!
Read More: Free Fire Diwali Event 2020: How To Get 'Bioforge Bundle' In 'Magic Cube' At No Cost?