Playing games on mobile phones is hardly a new concept. Since the days of the black-and-white phones we already had games like Snake and Bounce. Now, in the smartphone era, when "game on phones" is mentioned many people think of games like Angry Birds, Pokémon Go or Candy Crush. One thing these titles have in common: They are all casual games. You can open them, play for 5-10 minutes and then put them away without much thought. There are many more hardcore mobile games, but they don't seem to be receiving that much attention.
Despite that fact, in the past year many companies have released smartphones specifically designed with gaming purpose in mind. "Mobile gaming" in this case of course isn't referring to Candy Crush, but to more hardware-demanding games with deeper gameplay and story, such as Vainglory, Shadowgun Legends, PUBG and Fortnite Mobile.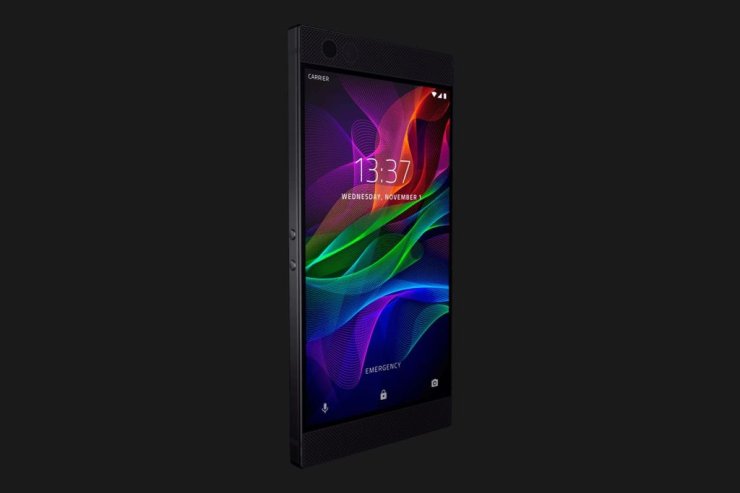 Gaming hardware titans such as Razer and Asus are entering the market. At the end of last year, Razer released the Razer Phone. They claimed that this was the first high-end phone specifically designed to play mobile games. Now, its successor, the Razer Phone 2, is hitting the market. Asus is also launching the Asus ROG phone. Both the Razer Phone 2 and the Asus ROG use Qualcomm Snapdragon 845 processor, Adreno 630 GPU and have 8GB of RAM, making them the strongest smartphones currently available on the market in terms of hardware. Apart from these, there are many other gaming phones from other producers out there as well: the Nubia Red Magic, the Xiaomi Black Shark or the Honor Play, just to name a few.
There are more and more gaming phones coming every day. But what started this trend?
Mobile games are massively popular in China
The majority of gaming phone companies are targeting the Asian markets, China in particular. The reason is simple: There is a huge demand there. Statistics show that in 2017 mobile games in China generated a revenue of $14.6 billion, which is almost twofold compared to the US. On a global scale, mobile game revenue in 2017 is 2.3 times bigger than that of PC and Mac, and 3.6 times bigger compared to console game revenue.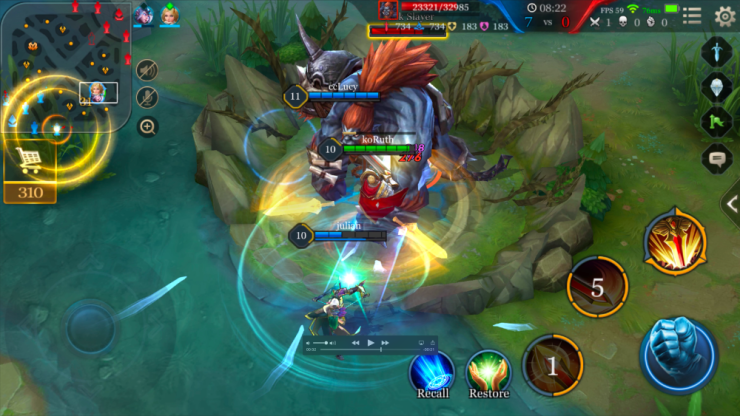 Chinese game developers, Tencent for one, have achieved massive success with mobile games. Take Arena of Valor for example. The game has seen 200 million registrations, with more than 80 million users active daily, all on phones. The release of the mobile versions of PUBG and Fortnite only serve to enhance this trend.
These games, of course, won't run on just any phone. Because of that, many gamers are looking for phones with strong specs that provide a good gaming experience, which leads to the increase in popularity of gaming smartphones.
The rise of mobile eSports
Beside the growth of hardcore mobile games, mobile eSports are also witnessing a major spike. Big mobile titles like Arena of Valor, Vainglory or Mobile Legends have all had their own pro tournaments with huge prize pools. At the E3 2018 in Los Angeles last June, the official playoffs for the Arena of Valor tournament was hosted, with Razer sponsoring its gaming phones for competitors to use. The onslaught of mobile eSports, and mobile gaming as a whole, shows no sign of stopping just yet.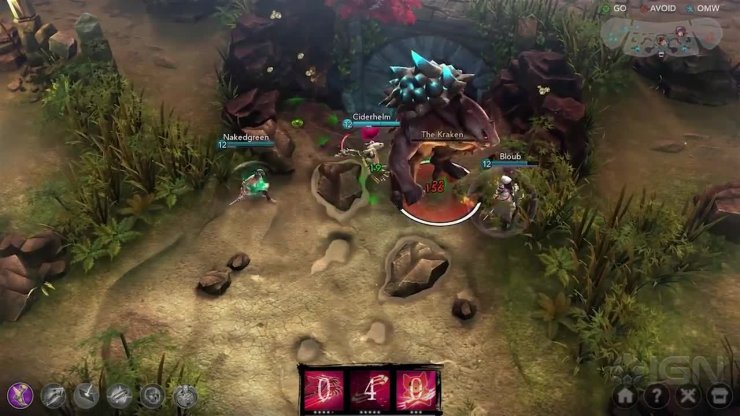 It comes as no surprise that Razer would expand its sponsoring to include mobile eSports. After all, what better way to promote your products than to have players actually use them and see how effective they are? Razer has been employing the same strategy for PC and console for years. That fact is certainly not lost on other gaming smartphone companies, who are all looking for ways to sell their products to the ever-growing audience of hardcore mobile gamers. With battle royale games entering mobile eSports, things seem like they will continue to go in this direction.
Normal mobile phones are not enough to play hardcore games
Aside from phones specifically designed for gaming, expensive modern phones such as Samsung Galaxy S9 or OnePlus 6 are all capable of running hardware demanding games. However, not everyone can own such a device. The average mobile phone will struggle while playing hardcore games. Just try playing PUBG Mobile with a mid-tier smartphone, you will see that it will overheat after only a few minutes. Additionally, you might encounter difficulties with just the touch-screen controls. Gaming smartphones are optimized to combat these issues. They often have a greater focus to the cooling system than a normal smartphone. Some gaming phones like the Asus ROG even comes with accessories to better improve the gaming experience, such as an attachable gamepad.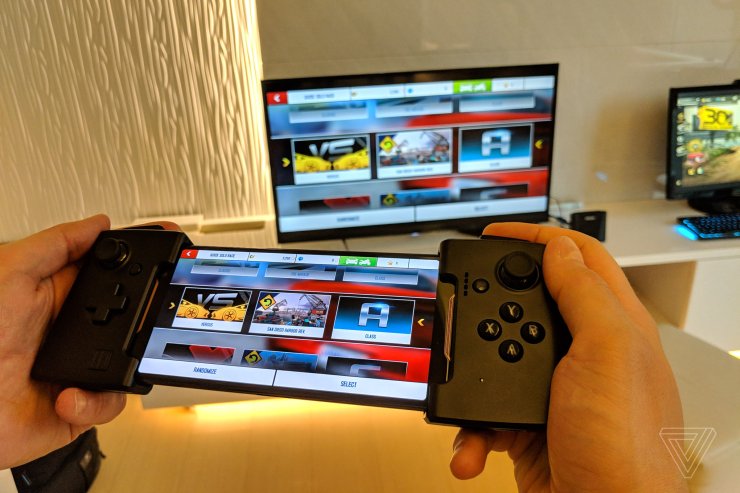 Gaming smartphones bring more profits
Normal smartphones might rank higher in terms of numbers of units sold, but those sales generate very little profit. Gaming smartphones with stronger hardware and mid-range to higher prices might not sell as many units, but each one will bring the producers more money. As of now, the cost for gaming phones are not too high. Many gamers can afford them. By targeting this group of customers, phone manufacturers can make profit.
Gaming smartphones can easily stand out from traditional smartphones
For a while now, phone manufacturers have been struggling to come up with ideas to make their products unique and set themselves apart from the competition. Meanwhile, gaming smartphones can overcome this challenge without even trying. With a very specific group of target customers in mind, all producers have to do is tweak the design a little bit to better appeal to gamers. Sometimes, something as simple as a logo with LED lights or a slightly edgier model can do the trick. It costs producers very little to make these changes, but they make the products stand out from the rest of the pack.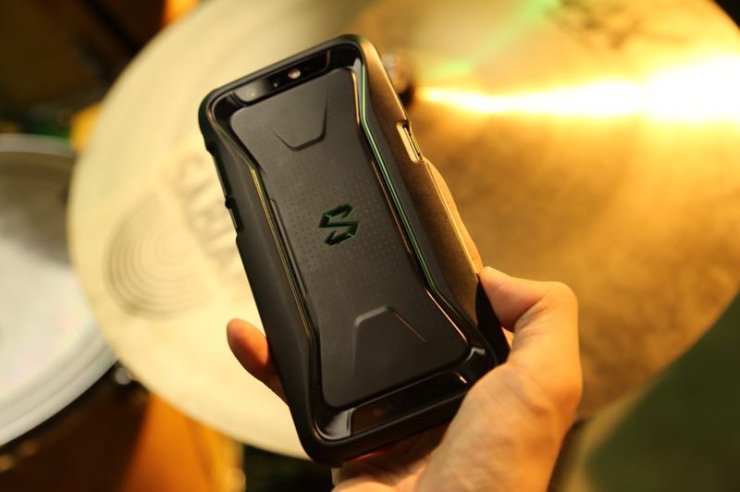 Final thoughts
Gaming smartphones have certainly shown promises. Their unique appearances and features, in addition to better gaming performance, make them more appealing to mobile gamers than traditional smartphones. Will this trend stay around, or will it simply disappear after a while like other trends we have seen in the past? Only time can tell.