Genshin Impact acquaint fate is one of the two main items to do wish in this game. You can use this fate to do standard Standard Wishes. Check out everything you need to know about acquaint fate in Genshin Impact here with Gurugamer.com.
Table of Contents
What Is Genshin Impact Acquaint Fate?
Acquaint fate is in blue while the Intertwined fate is in purple. Some wish events require travelers to use Acquaint fate while some events require you to use Intertwined fate. In general, the Acquaint fate is not as valuable as the Intertwined fate. It's because you can get more high-level characters and weapons from Wish events.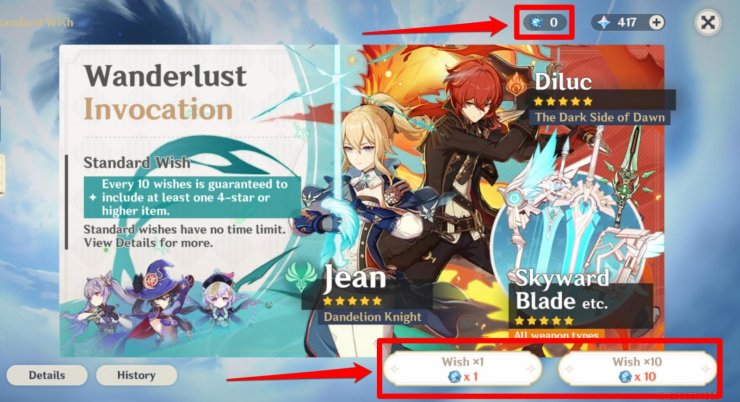 You will receive random characters and weapons, including 4-star and 5-star characters and weapons. The required fate is displayed in the Wish Banner. You can choose to generate one wish or ten wishes at once. There are many ways to get Acquaint Fate in Genshin Impact to generate wishes. You can farm or purchase this fate in Paimon's shop.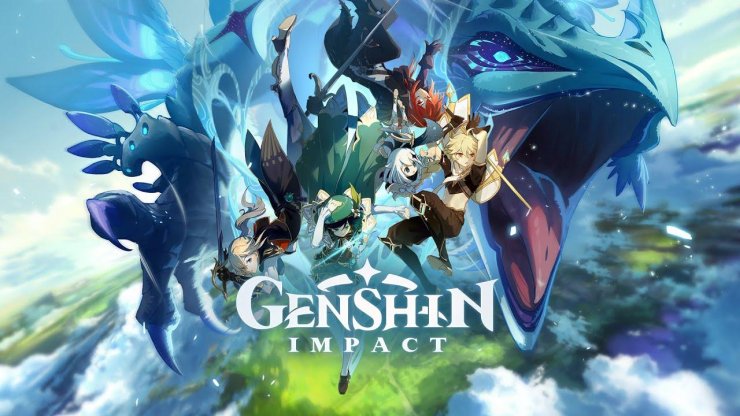 Genshin Impact How To Get Acquaint Fate Fast?
There are two main ways to get Acquaint Fate in Genshin Impact, including farming and purchasing. Check out how to farm and buy this item below.
Genshin Impact Acquaint Fate Farm
Travelers can get Aquaint Fate from quest rewards. It means you need to complete some world quests and story quests to get this fate. There are a lot of quest and domain challenges giving travelers acquaint fate in this action role-playing game of miHoYo.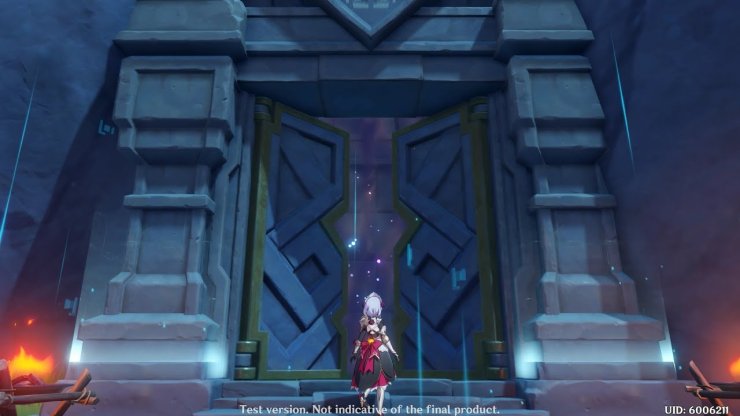 Adventure Rank Ascension 1: You need to go to the Ruin in Ascension Domain I in the Starsnatch Cliff. Then, enter the domain and clear the domain. Besides, the domain will give you element suggestions before you enter the challenge. Your team should have four elements, including Hydro, Cryo, Pyro, and Anemo. The recommended level to clear is domain is 35. Then, you can unlock the level upon Adventure Rank level 25 and get two Aquaint Fates.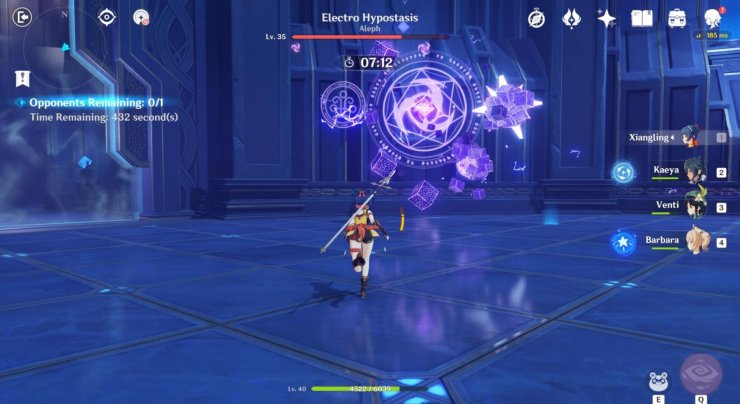 Adventure Rank Ascension 2: This domain challenge is unlocked when you reach Adventure Rank level 35. The rewards still include two Aquaint Fates and 100 Primogems. Then, you can use those Promogems to redeem Acquaint Fate. Moreover, travelers also reach World Rank level 4 after clearing this domain. You also go to the ruin in the Starsnatch Cliff to complete this domain challenge.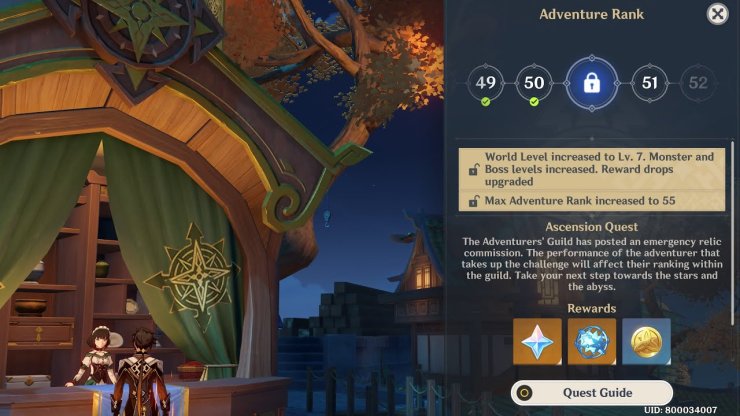 Adventure Rank Ascension 4: Genshin Impact players will unlock this domain challenge after reaching Adventure Rank level 50. This quest World Quest also gives you a lot of rewards, including 100 Primogems and two Acquaint Fates. This domain challenge will be much more difficult than the two previous challenges. Therefore, you need to upgrade your characters and weapons to clear all enemies in the domain.
Genshin Impact Acquaint Rank Rewards
In addition, Genshin Impact travelers also get Acquaint Fates when reaching certain levels in the Adventure Rank. The Adventure Rank reward often includes one Acquaint Fate per rank. Therefore, you should farm more EXP to rank up fast and get more fates.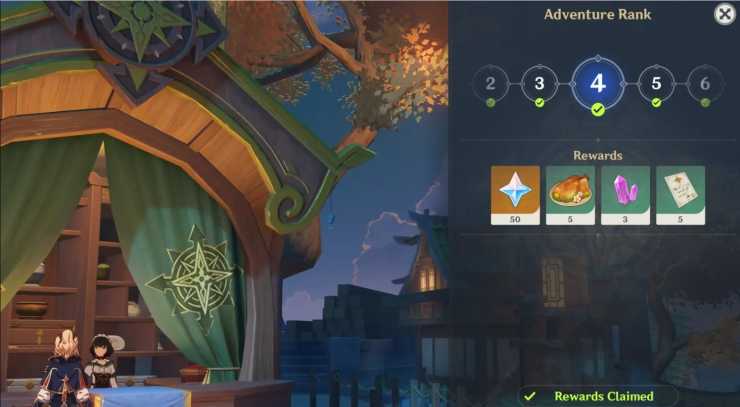 Moreover, you also get an Acquaint Fate every ten Battle Pass. The Battle Pass is only unlocked when you reach AR level 20. Therefore, the maximum number of Acquaint Fates you can earn in a Battle Pass period is five. Besides, when you ascending characters, you will be rewarded with an Acquaint Fate at Phase 1, 3, and 5.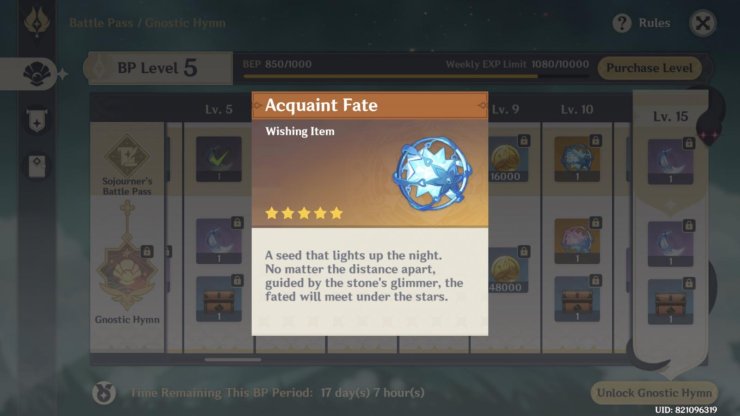 Ascending characters will help boost the ability, damage, and strength of your characters. You will need some ingredients to ascend characters. Those ingredients can be obtained when you do quests, daily commissions, open chests, and level up in Adventure Rank.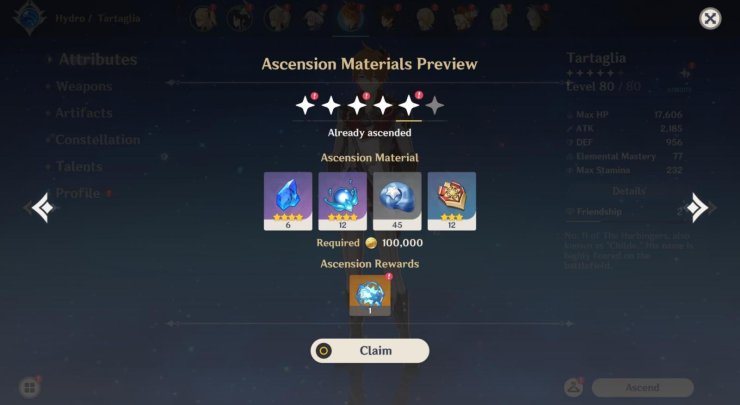 Genshin Impact Buy Acquaint Fate
Another way to get Genshin Impact Acquaint Fate is purchasing. It's also the fastest way to get this fate to generate wishes. If there is a Wish event that has your needed characters and weapons, you should buy Acquaint Fate and generate wishes before the event is over. There are some currencies that you can use to redeem Acquaint Fate in Paimon's Bargains shop.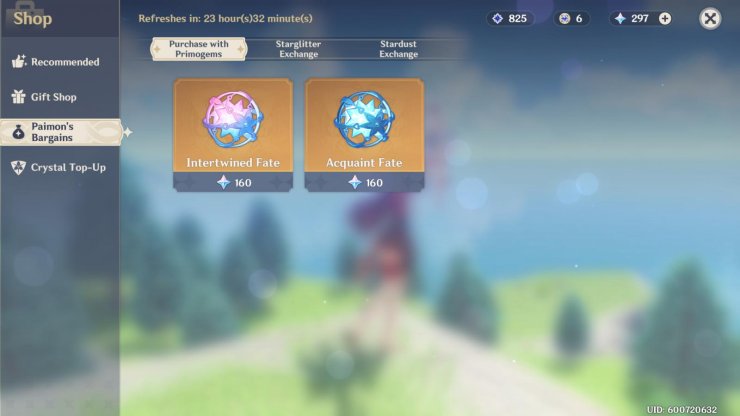 Primogems: An Acquaint fate costs you 160 Primogems. You can redeem this fate unlimitedly.
Star-glitter: You can redeem 5 Masterless Starglitters to get one Acquaint fate. Besides, the number of fates you get in this method is also unlimited.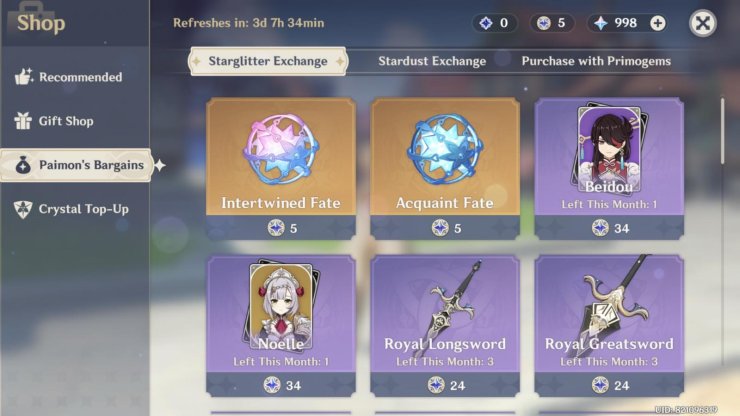 Stardust: Genshin Impact players can redeem only five Acquaint Fates per month when using this currency. Each Acquaint Fate costs you 75 Stardusts. In addition, Genshin Impact players can also buy Genesis crystals in the Cyrstal To-Up shop. Then, redeem Genesis crystals to get Primogems. The in-game shop offers travelers many attractive Primogem packages. You can buy more Primogems and redeem them to get Acquaint Fate to generate Wishes.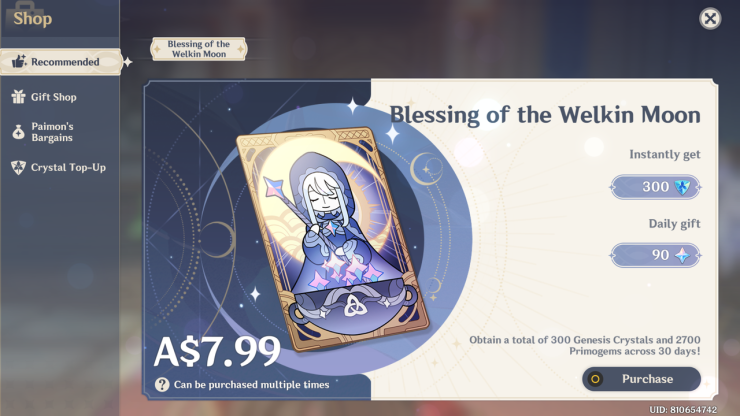 Those are things you need to know about Genshin Impact acquaint fate as well as all methods to farm and get more fates in this game. To update the latest Genshin Impact game news as well as more tips, tricks, and reviews for gamers, let's visit our website.