Cricket can be said to be a sporting religion as the devotees are as dedicated as a follower of any religion in India. Perhaps this is the reason that there is no locality, street, caste, or religion in the country, where there is no interest in cricket. In Indian cinema, it's impossible to not know at least one Indian movie about cricket.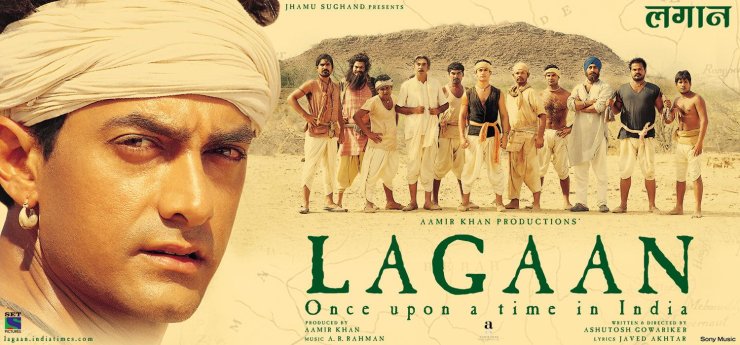 For this reason, many cricket-based movies were made in the country and some of them even became hits. Let us review the most well-known Hindi movie about cricket list, which even includes a movie on cricket betting:
Movie About Cricket List - Top 10 Indian Movies About Cricket
1. Love Marriage (1959)
Dev Anand played the role of a cricketer in this movie. As the name suggests, love begins to bloom begins between Dev Anand's and Mala Sinha's character. The film also starts with a cricket match. Sunil Kumar (Dev Anand) is a star cricketer in his hometown of Jhansi and lives with his brother's family.
Soon, Sunil gives one interview for a job in Mumbai and rents a room in Mumbai. His landlord's daughter Geeta (Mala Sinha) initially dislikes Sunil but falls in love with him playing cricket. They soon get married. After this, many twists come in the movie.
"Love Marriage" is directed by Subodh Mukherjee. It is probably the first movie to be based on cricket.
2. All Rounder (1984)
Mohan Kumar is the director of this movie. Kumar Gaurav and Rati Agnihotri are in the lead roles. The story of the movie is of a cricketer who is implicated in a scandal. It also hurts his sports career immensely. But later he swears to improve his image.
3. Awwal Number (1990)
Dev Anand's love for cricket cannot be hidden, and was the first Aamir Khan cricket movie. This cricket-centric movie was directed by Dev Anand. The movie's story revolves around a cricketer's career. Awwal Number featured Aditya Pancholi and Aamir Khan in the lead roles.
The film didn't do very well at the box office, but it managed to definitely set a benchmark for the industry.
4. Lagaan (2001)
Lagaan is an epic sports drama movie and possibly the best Indian movie about cricket. It became one of the most critically claimed movies about cricket and was even nominated for the Oscars. The entire story of Lagaan is based on a cricket match that many people can still recall to this day.
Aamir Khan's acting was also quite outstanding in this quintessential Aamir Khan cricket movie. This movie describes the atrocities committed by the British before independence and the struggle and sacrifice of Indian citizens. It was directed by Ashutosh Gowariker.
5. Iqbal (2005)
Iqbal is the story of a deaf and dumb youth who had a passion for playing for the Indian cricket team. The movie stars Shreyas Talpade, Shweta Basu Prasad, and Naseeruddin Shah. Nagesh Kukunoor directed this movie.
The movie's superb storyline, moving performance and tremendous soundtrack are the highlights of the film, which were all very well received by the audience and critics.
6. Chain Kulii Ki Main Kulii (2007)
Chan Kuli's Man Kuli is a sports comedy-drama movie. It is directed by Kittu Saluja. The film stars Rahul Bose and Jain Khan in the lead roles. Cricketer Kapil Dev also gave special appearances in this movie. However, the movie did not manage to get a good box office run.
7. Jannat (2008)
This movie was directed by Kunal Deshmukh. Sonal Chauhan and Emraan Hashmi were the lead characters in Jannat. This is the movie that made Sonal Chauhan a star overnight. This is a movie on cricket betting and focuses the vice of match-fixing in particular.
The movie attempts to uncover the dark secret that has influenced cricket for the past few decades.
8. Dil Bole Hadippa! (2009)
Veera (Rani Mukherjee), a Punjabi girl who is crazy about cricket, wants to join the men's cricket team to play in the Cricket World Cup. The girls in her village do not play cricket, so she becomes 'Veer' from 'Veera' by wearing a turban and shaving and shows herself as a man so that she can fulfill her dreams.
During the way, she falls in love with her team's cricket coach Rohan (Shahid Kapoor).
9. Azhar (2016)
The movie is based on the life of former Indian cricketer and national team captain Mohammad Azharuddin. This film shows how Azharuddin comes from a middle-class family and later becomes a star cricketer. Everything from his personal life to the allegations of match-fixing about him is shown in this film.
10. M.S. Dhoni: The Untold Story (2016)
In this Hindi movie about cricket by Neeraj Pandey, Sushant Singh Rajput plays the role of Indian cricketer Mahendra Singh Dhoni. The film shows how a Ranchi boy dreams of playing cricket for India. At the beginning of his career, he works in the Indian Railways to please his father, but later quits his job and fulfills his dream.
Apart from this movie about cricket list, movies like 'Victory', 'Patiala House' and 'Ferrari Ki Sawaari' are also based on cricket. A documentary was also made about the cricketer Sachin Tendulkar, which was very successful.
If you are looking for more news, updates, guides, lists, etc. on gaming and entertainment like this Movie about Cricket article, visit our website at GuruGamer.com for more of what you need.