After 11 years of waiting, only one week left until the official launch date of Devil May Cry 5. And today, Capcom has just released the final trailer of the game, which might be the best Devil May Cry game Capcom has ever made.
First, let's take a look at the trailer below. The content of this "Final Trailer" might be spoilers, so if you don't like to be spoiled, you might want to avoid this one.
Devil May Cry 5 Final Trailer
Of course, none of the major plot points are spoiled in the trailer, but we do have a whole lot of more story-focused scenes in this trailer than in the past. The trailer give us a whole bunch of new footage of Dante, Nero, and V, with some brief sequences of each character in action, blasting demons away left and right.
Devil May Cry 5 is the latest game from Capcom's long-running Devil May Cry franchise, and a direct sequel of Devil May Cry 4. According to producer Matt Walker, Devil May Cry 5 will not feature any alternate outfits outside of the alt colors provided as a preorder bonus. Also, it seems like none are also coming at a later time through free or paid DLC, as the team currently has no plans to release additional content after launch outside of the Bloody Palace.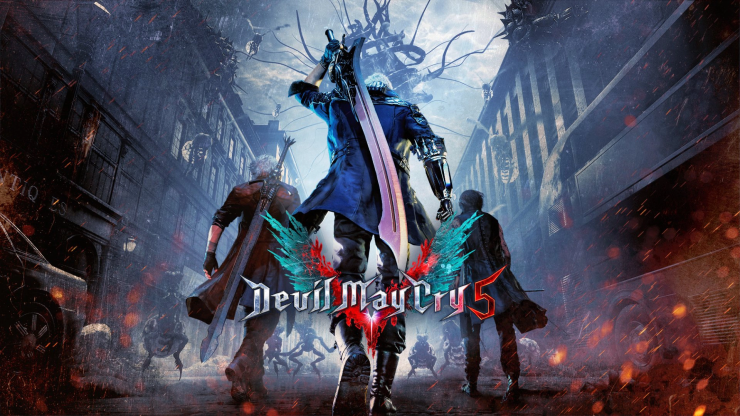 Also, according to Itsuno - the game's director, the game runs on a modified version of the RE Engine (created for Resident Evil 7) with "upgraded processing speed and performance." The new visual style and cutscene direction is the result of Capcom "aiming for something Hollywood movie-esque, like The Avengers." As we already know, the game takes place after Devil May Cry 2. As for the reason why, according to Itsuno, will be "revealed in the main game storyline."
Devil May Cry 5 is set to release next Friday on March 8 and will be arriving on PS4, Xbox One, and PC.