Grand Theft Auto V Roleplay or GTA RP has returned to popularity, with top streamers coming back to roleplay servers on Twitch. In this article, we are going to showcase how to play GTA RP and a list of the best RP servers currently.
Table of Contents
1. What is GTA V RP?
GTA V RP or Roleplay is a multiplayer mod for the PC version of the game. Players will jump into one of the user-created RP servers and step into the shoes of a normal, customizable NPC. Overall, they are a "nobody" in the game, living their lives like in the real world. The degree of role-playing depends on the server - there are some hardcore servers that don't even allow you to ask about the controls.
These customized servers are why GTA 5 is still amongst the most played games in 2021.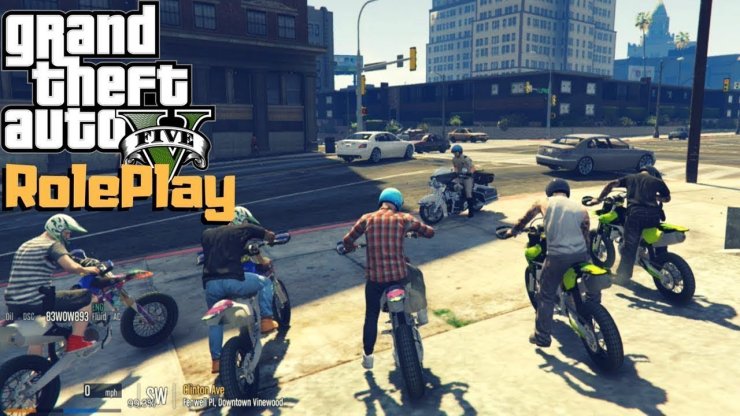 2. How to play GTA V RP?
Unlike other types of mods, GTA V RP is multiplayer and can only be played using modified games clients like Grand Theft Multiplayer or FiveM. You can join an RP server once you installed the client, but some servers require an invitation.
It is not hard to join an RP server - it is just hard to find a decent one, as the open servers are like the wild west. The high level RP servers that require invites are the actual list that everyone wants to get into. To get started, you often need to sign up for their forum or website then register for a slot on the server.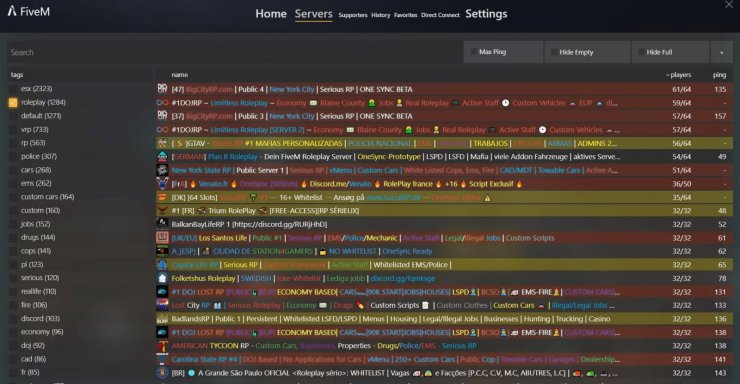 The most popular GTA V roleplay server currently is run by NoPixel. It is so incredibly popular that access has been closed for everyone unless they donate. And even if you shell out some money, it could take up to 30 days to get access.
There are a lot of good servers other than that, of course. Overall, it takes time to join a good RP server. However, if you prove yourself to be a "good" RP player by staying in character, you should be able to join them quickly. If you are a streamer, this can result in decent viewership - Felix "xQc" Lengyel recently robbing a bank in front of 150,000 viewers.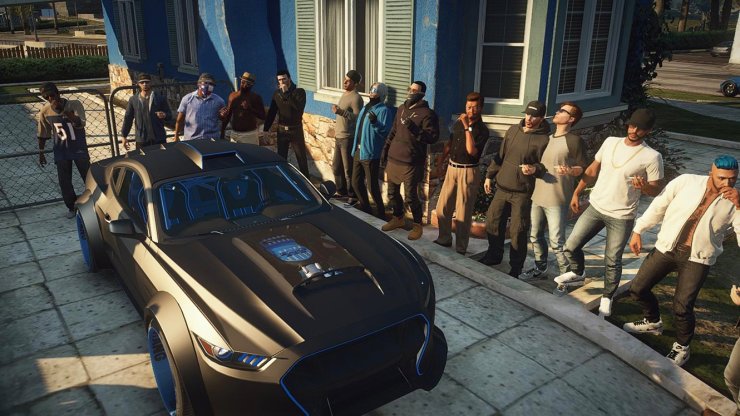 To prevent lags while playing RP, you might want to install some GTA 5 graphic mods for low end PCs.
3. What are the best GTA RP servers to join?
While NoPixel is the biggest server that everyone wants to join, there are definitely other worthwhile servers that are available on FiveM and Rage. Below are the three best servers to play GTA RP for your reference:
ECLIPSE RP
One of the heavy hitters in the GTA RP scene, Eclipse RP can host up to 200 players at any given time. It forum section is super detailed, with a ton of crime factions for you to join. As this server is fairly popular, your time on the waiting list might be longer than expected.
GTA WORLD
This server is quite special as it is entirely text-based. This means you can roleplaying just fine even if you don't like to talk to strangers. Much like the previous 2 servers, you also need to sign up to play in GTA World, and currently, there are 500 members on the server.
MAFIA CITY
This is one of the highly modified servers that was designed for RP. Mafia City comes with a dynamic legal and illegal group system, customizable player businesses and corporations, and more purchasable properties. It gives you the option to play as a cop, gangster, or money-hungry CEO.
Above is everything you need about how to play GTA RP as well as the best servers to join. Interested in more of our articles related to the GTA Series? Check out this article to find out more about How To Get Rid Of Mods In GTA 5 And GTA Online (All Versions).