Like us, many believed that the Nintendo Switch console was for kids only. However, we were wrong. Though initially, games geared towards kids made up the entire library of games on the Nintendo hybrid console. It was easy to let a kid play without parental permission. Today there is a bit more to be careful about.
Nintendo has been expanding its market and is now catering to adult gamers. You can find game types like simulation, adventure, role-playing, and more.
Here is our list of top Nintendo games for adults:
Doom
Doom is one of the most popular first person shooter (FPS) sagas in history. Now you can enjoy it on the Nintendo Switch because of a partnership with game studio Bethesda. Doom is a first-person shooting game with highly detailed graphics that are not suitable for children.
The game also features a wide range of weapons, scary demons, and a thrilling soundtrack to take it all to the next level. You can either go for the latest installment, Doom Eternal, or the most popular 2016's Doom reboot. All games involve fighting off demons, otherworldly creatures, survival, and much more.
Game genre: FPS
ESRB Rating: Mature, 18+ The Casino (Nintendo Switch Gambling 18+)
The Casino is a Nintendo Switch game for adults released in 2022. The game is perfect for gambling enthusiasts, although it can only be played against bots. It has a wide range of casino games available, such as slot machines and a variety of table games.
The players can also customize the interface by changing the background, card design, and much more. The game is a simulation of gambling; players do not gamble with real money.
There are casino games for the Nintendo Switch that involve real gambling or betting. The "Real gambling" options includes real cash wagering in games like The Four Kings: Casino and Slots.
For a full list of Nintendo Switch casino games you can follow this link.
Game genre: Simulation, Board Game, Training, Party
ESRB Rating: 18+ Simulated Gambling
Bayonetta/ Bayonetta 2
If you want to be the bad guy, then Bayonetta and Bayonetta 2 are must-have Nintendo Switch games for you. The game type is hack and slash, and it takes combat-style fighting to a whole new level. The game consists of a hell-bringing witch who is on a quest to find out details of her past and kills any angel that stands in her way.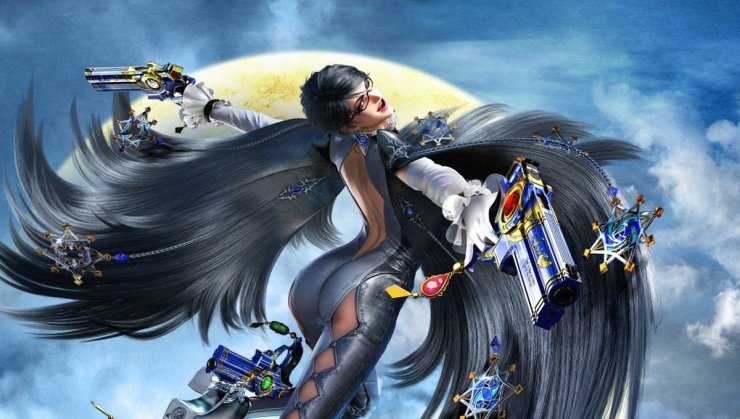 The game has a lot of sexual innuendos, unique weapons, and amazing counter enemy attacks that make it so addictive. It is more on the violent side and thus not appropriate for children.
Game genre: Hack and Slash
ESRB rating: 18+
Dark Souls: Remastered
The Dark Souls series is one of the most popular Nintendo Switch adult games, and its most acclaimed title, "Dark Souls: Remastered," is a personal favorite. The game features detailed graphics, epic battles, and an amazing and gory storyline that quickly becomes addictive.
The story starts with humans rising to power but stopped by an undead curse that resurrects humans after they die, called the "hollowing." The game is extremely difficult, and you will die a lot in between battles, but that's how you get better. The game has horror creatures, a gothic theme, and amazing graphics that make it too much for kids. Game genre: Role-Playing, Hack and Slash
ESRB Rating: Mature, 18+
The Legend of Zelda
As one of the most popular franchises of all time, most are familiar with The Legend of Zelda. The new Nintendo Switch's, "Breath of the Wild," is by far the best edition of the game. The game starts off following a similar storyline as before. Link, the hero of the game, wakes up in a cave and travels to Hyrule. The great kingdom has been destroyed and overtaken by nature and other evil forces.
The game involves solving multiple puzzles, exploring Hyrule, and more to bring some normality to the world. In the newest edition, the puzzles are difficult, and Hyrule is introduced as an open world so that players can do whatever they want. Game genre: Role-playing, Adventure
ESRB Rating: Mature
Final Thoughts
Now that you know the best Nintendo Switch games for adults with mature content and graphics, you can choose the best game according to your preference. Nintendo Switch offers a wide range of games for both children and adults and provides multiple parental control options, so your kids don't get access to adult games.
>>> Visit Gurugamer.com for more updates and gaming reviews!