An online casino is essentially an electronic version of a traditional casino where users can play a variety of games using their computers, smartphones, and other devices. But how exactly does a portal work, for example, casino Wazamba? Let's consider the process in detail.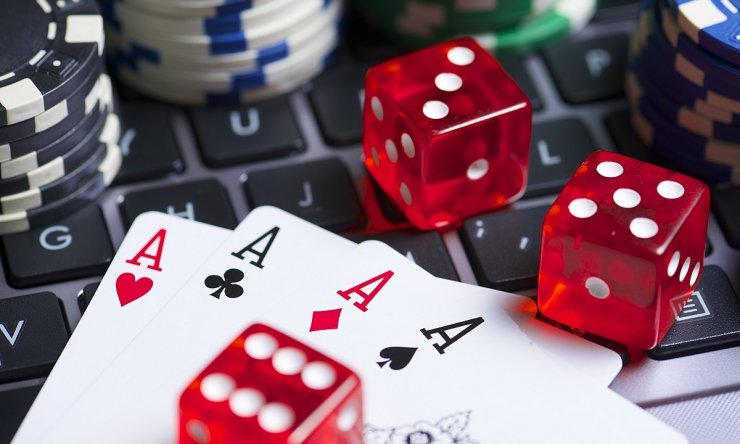 Registration process
Before you start playing at Wazamba casino, you need to register on the site. This process usually consists of several steps:
Entering personal information such as first name, last name, date of birth, and email address.
Choosing a username and password to enter the site.
Proof of identity (usually by providing a scan of your passport or other identity document, but can be in other ways – it depends on the conditions of a particular portal).
Making the first deposit into your gaming account.
Game selection
After registration, the player can choose the game he wants to play. Wazamba offers a great variety of games, including slots, roulette, blackjack, baccarat, and more.
First, the user needs to select a game and click on the «Play» button. The player will need to place a bet before starting the process. Pay attention to the fact that often users receive so-called welcome bonuses when registering. With their help, it will be possible to make your first bets without depositing real money. This will allow a novice gambler to better understand the functionality of the casino and specific entertainment, and possibly choose the optimal strategy.
Randomization of results
The results of slot machines in online casinos, including on the Wazamba portal, are usually determined using a random number generator (abbreviated RNG). It is software that generates random numbers that determine the outcome.
The RNG ensures fair play in Wazamba, as it ensures that the outcomes are random and cannot be predicted.
Payments
If the player wins, then he can request the payment of his winnings. Payouts are usually made to the player's bank account or e-wallet.
To request this process, the player does not need to contact the support service of the online casino and provide his data again. It is enough just to request this service in your personal account. Payouts can take anywhere from a few hours to a few days, depending on the chosen payout method and the rules of the site.
However, before a player requests a payout, it is necessary to make sure that all the conditions for receiving winnings have been met. For example, a gambler may be restricted in withdrawing funds if he has not fulfilled all the conditions of the bonus program or has not passed the verification of his account.
Ensuring security
Security is one of the top priorities of gambling sites.
In order to protect user information and ensure the security of the game process itself, modern casinos use various security methods.
One of these methods is SSL encryption, which ensures data protection when transmitting information. The sites also provide protection for financial transactions using modern technologies such as encryption and two-factor authentication. This ensures that players' financial data is protected from theft and fraud.
In addition, the site can use anti-fraud measures to detect and prevent illegal activities. For example, monitoring players for suspicious activity, such as unusually high stakes or rapid changes in game behavior.
Playing at online casinos is exciting entertainment that attracts many people around the world. Although the process of playing and payouts may seem complicated and confusing for beginners, in fact, it is quite simple and straightforward.