Casino gaming in India is becoming increasingly famous. Gambling is illegal in India but the law is not specific on online gambling. Foreign companies have provided the Indian market with so many online casino games that Indians can enjoy. Online casinos allow players to play for real money from the comfort of their houses on both their computers and phones.
These casinos will often take deposits in Rupees or have other convenient methods of deposit. They offer classic games like Blackjack and Poker and even games designed for the Indian market like Teen Patti. The sites are available on browser but you can find more on CasinoHEX.in.
Before you can start to play, you need to find a reputable casino that will allow you to play for real money. In choosing the casino it is important to consider the following factors: Your favorite games.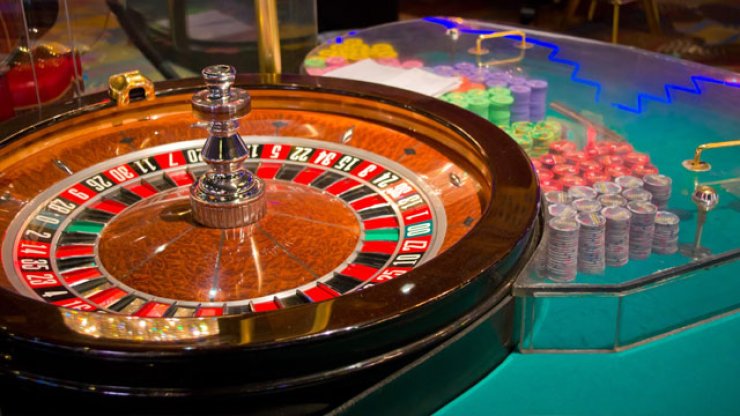 Different casinos have different games on offer. Some providers may focus on slots or bingo or some other games. If you wanted to play a specific game, a specialized casino would be your best bet. If you want to enjoy more games, well-established casinos offer hundreds of games with many variations. Some special games can only be found in specific casinos.
Deposit bonuses
Find out which casinos offer which bonuses. Choose a casino that offers deposit bonuses or has other bonus related perks like tons of free spins.
If you want to test the waters before you can begin playing for real money, find a casino that offers a no-deposit bonus.
Deposit and withdrawal options.
While playing for real money, you have to make deposits into the casino and withdraw your winnings. Look for casinos that give you the most convenient and safe options for deposits. Casinos offer many deposit options including credit and debit cards, prepaid cards, e-wallets, bank transfers or even crypto. Sometimes, these deposit methods are not how you will withdraw money. Make sure the methods offered are convenient for both.
Make sure to read through terms and conditions as some casinos do not offer bonuses for certain deposit methods especially e-wallets.
Player reviews
It is important to read through other people's experiences with a site before you commit your money to playing with them. There are also sites dedicated to casino reviews. Get several different reviews from both players and review sites and make your decision.
Now that we have found a good casino, we may begin to play for real money on the following games:
Blackjack
It is one of the most popular card games. The aim of the game is to reach a total of 21 or score higher than the dealer. If a player gets 21 with their first two cards, they get blackjack, the strongest hand. It's a good starting point because it is easy to learn and has a low house edge. A player with basic knowledge may reduce the house edge to under 1% It is therefore possible to make money playing it.
Teen Patti
Teen Patti originated in India and is therefore very famous here as many people can relate to it. It is very easy to learn and play. The purpose is to have a higher-ranking hand than the other players. You may also 'bluff' till all the other players fold. Wagering requires 3 to 8 players but even 2 players can play.
Players begin with 3 cards and the minimum stake. The player on the left of the dealer begins. They keep betting clockwise and can either put in more bets or fold. When only two players remain, they compare cards and the highest hand wins.
Poker
It is one of the classic games. It is also easy to learn and play.  The object is to get as much money from your opponents. The players place bets based on the strength of their hand. One does not see the other player's cards unlike in Teen Patti. They however share community cards. Players bet until their opponents fold and drop out. When there are only two players left, the one with the highest rank wins.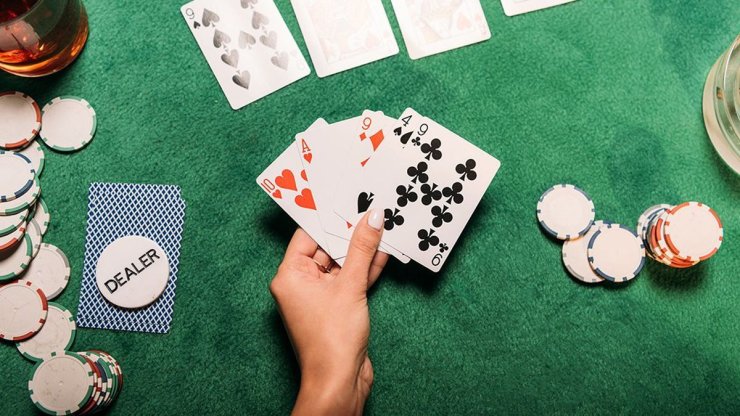 Indian Rummy
It is also known as Paplu and is considered on of the most famous games in India. There is even a tournament for it.  The game is typically played by 2-6 players. They each receive 13 cards to begin and a final card is dealt face up for all to see. To play, you either pick a card from your cards and discard it to the pile, or the top card from the community/ face down stack.
The object is to achieve zero first.  The players meld their cards to decrease their scores until a player has zero who then takes the bet.
Roulette
Roulette is the most uncomplicated casino game. Players who have never placed a bet in their life can begin betting after only a few minutes of instruction. It's a game of chance and one cannot guess the outcome based on previous spins. If you are out for the biggest payout, play inside bets. But if you want the best odds, outside bets will give you that.
There are many more games to play online for real money. Players should therefore do their research to come up with the games that will give them the highest returns.