The upcoming advancements in online slot technology are exciting and offer a more enjoyable and imaginative gaming experience than ever before. It's crucial to comprehend the future possibilities of these favored games due to the emergence of several new technologies.
Whether you're gambling real money or simply playing for pleasure, online slot games stand out with their swift, uncomplicated, and safe gaming experience, making them one of the most desirable forms of casino games today.
The captivating and enjoyable experience of playing online slot games is achieved through a combination of various technologies.
In this article, Gurugamer is going to showcase the future of slot games and how video games factor into it.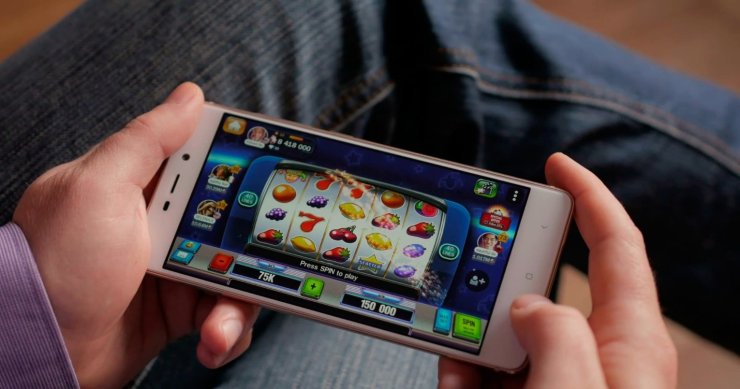 Most Popular Innovations in Online Slots
Random Number Generators (RNGs): Online slot games utilize RNGs to ensure that the results of every spin are completely arbitrary, making it impossible to forecast the upcoming winning symbol combination or sequence. The absence of RNGs would make slot games extremely inequitable and unenjoyable.
Graphics: The attractiveness of the graphics is a critical aspect of the appeal of online slots. Considerable effort is put into creating visuals that not only look stunning but also operate without any issues.
3D Models: 3D models and illustrations are employed in online slot games to provide a more realistic experience, resulting in a more immersive and lifelike gaming experience. These are fundamental components of the development process and may require months to perfect.
Animations and sound effects are indispensable parts of online slots, bringing the game to life and adding an element of excitement.
Upcoming Trends in Online Slot Technology
The future of online slot technology appears promising, with an assortment of exhilarating trends and advancements on the horizon. These include novel approaches to enhance gaming experiences, more convenient payment options, and improved security measures. These modifications will benefit both players and casinos alike, so it's essential to keep up-to-date with upcoming changes in online gambling by exploring these emerging trends in online slots today.
Novel Cabinet Innovations

: Manufacturers are continually introducing new cabinets for their slot machines, offering more space and advanced features. These may include larger displays, high-resolution screens, as well as other cutting-edge technology.

Increased Mobile Engagement

: With more gamers utilizing mobile devices, online casinos are witnessing an upsurge in demand for mobile-friendly slot games. Consequently, numerous developers are striving to create applications that enable access to their products from any device.

AI and Data Mining

: Contemporary slot machines use sophisticated algorithms to track player behavior, match them with titles they prefer, and provide more profitable payouts. This helps casinos and iGaming brands create captivating experiences that keep gamers engaged.

Virtual Reality (VR)

: VR technology enables players to immerse themselves in a simulated casino environment with realistic surroundings. This innovation is expected to transform online gambling by offering players an even more authentic gaming experience than before.
How Video Game Design Can Influence Slot Game Development
In recent years, the gaming industry has undergone significant advancements due to technological progress. Today, many modern video games feature stunning visuals and state-of-the-art capabilities that were previously unavailable.
These advancements have made games more captivating and enticing to play, while also making them more user-friendly and accessible – they can now be enjoyed on desktops, laptops, and mobile devices alike.
Online slot games are also progressing, with advanced graphics, animations, and sound effects. Some even incorporate 3D technology to provide a more immersive experience.
This is particularly significant for online slots, as many are played on mobile devices. Thanks to technological advancements, engaging and enjoyable games that work seamlessly across most mobile platforms are now readily available.
Quite a few video games have been introduced as the main theme of a slot machine, such as Tomb Raider, Call of Duty, Resident Evil, Street Fighter, et cetera. Usually the various characters and art of the game would be part of the slot but the gameplay elements would not. Universally big franchises such as Star Wars, Lord of the Rings and the like have also been put into slots.
Family-friendly franchises like Pokemon and Mario are unlikely to ever join this trend.
Conclusion
To sum up, the future of online slot technology appears to be promising, with a range of exciting trends and innovations on the horizon. Online slot games now offer an improved social experience that makes the gameplay more immersive and engaging than ever before.
The anticipated trends include new cabinet innovations, increased mobile engagement, AI and data mining, and virtual reality technology. These advancements will benefit both players and casinos by providing a quick, easy, and secure gaming experience that distinguishes online slot games from other casino games.
With so many new technologies emerging, it is crucial to comprehend the features that these well-liked games will offer in the years ahead, and players are encouraged to explore these upcoming trends in online slots.