Live dealer casino games are counted amongst the most sought after gambling options at online casinos today. These games give you a very realistic land-based casino experience via your PC, tablet or smartphone. You also get an opportunity to interact with your favourite dealers in real-time as you play the games.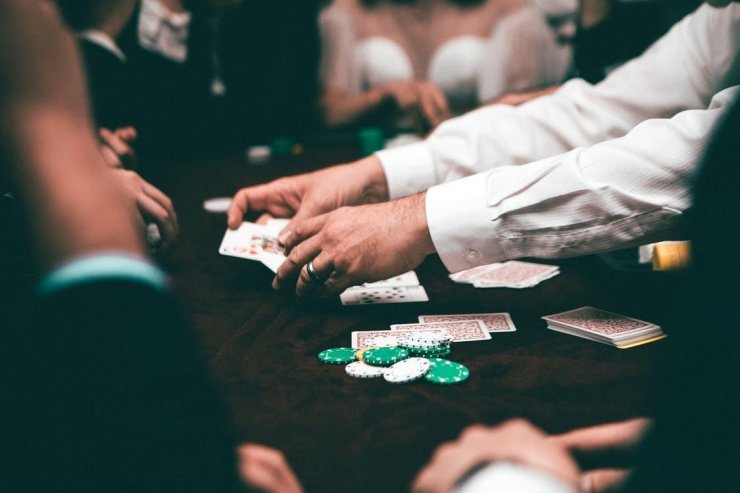 Apart from the experience it offers, and other great aspects which set these games apart from the others is the range of gaming options available to the players. The variety of live dealer games has become so large today that it can get rather challenging for starting-out players to choose the right game to begin. You can check-out this huge variety first-hand at all reputed casino platforms of today, including the top-rated online live casinos in Canada and worldwide. Let's now tell you about the top 5 innovative and exciting live dealer casino games you can play at live dealer casinos of today.
Live Blackjack
There is no denying the fact that blackjack has been amongst the most popular games at land-based casinos for a long time now. It is equally sought after when it comes to live dealer gambling platforms too. A live blackjack session can normally be joined by choosing any of the available seats at a table. In case none are available, you are free to 'bet behind' from an active player.
The game offers plenty of excitement and thrill, just like the brick and mortar version. You get to chat (through a chat box in real-time) with the dealer, make instant decisions (to stand, hit etc.) and implement any strategy as you may deem fit, including some that can really help you win big. There are some fun extras also included in the live dealer version. For instance, you are allowed to make some fun side wagers such as Perfect Pairs, 21+3 and more. There is also the option of sitting at the party blackjack tables, with multiple dealers who are equally good at entertainment as they are at dealing!
Live Baccarat
The past decade witnessed tremendous popularity gained by mini baccarat at online casinos. It's not surprising that it is equally popular at live dealer platforms as well. The live dealer baccarat games involve standard wagers such as on 'both hands tying', 'player's hand' or 'banker's hand'. Some casino platforms also provide the option of placing pairs side bets.
Baccarat is widely recognised for its low house edge and simple strategy. With 1.06% house edge, all you need to do is bet on the banker's hand each time to improve your winning chances.
Live French Roulette
Although this game is hard to find at land-based casinos owing to its lower house edge compared to the American Roulette and European Roulette, you can enjoy it at popular live dealer casino platforms of today. The French version involves the European wheel (with 37 numbers) and the 'la partage' rule. This rule pays you half of your money back even when the even-money bets are lost because of the ball landing on the 'zero' slot. The live dealer platforms allow you to relish this game without the need of travelling to the European country! What more, you get to enjoy the real brick and mortar atmosphere and some of the best variations of the game! Live Ultimate Texas Hold'em
Unarguably the most popular variation of poker today, Texas Hold'em brings live dealer platforms alive too, with its own unique version. You're competing against the dealer and have to make the best 5-card hand. As in regular Texas Hold'em poker, you must use the 2 hole cards dealt to you and any 3 out of the 5 community cards dealt on the table. It's mandatory for the dealer to have a pair or a better hand to qualify. Although it's a house-banked casino game, there are still many attractive elements of the regular Texas Hold'em game to make it exciting!
Live Craps
Although there's nothing that can match the boisterous atmosphere of the land-based craps, the live dealer version comes extremely close in terms of its excitement and intensity. You begin the rounds by placing the virtual chips on designated spaces on the table. For instance, if you'd like to place a wager on the pass line, you'd have to place the chips on the space marked 'pass line'. Coming to the shooting aspect, it works very differently compared to the land-based casino environment. Obviously, there's no way one can physically roll the dice from his/her Mac/PC or smartphone! Live casinos have mechanical devices which shake up and then toss the dice instead.