Butterfly is a dating app specifically designed for transgender people, who often experience a higher rejection rate on other dating apps. Now, it has launched in India to respond to the transgender community in the country, which is currently estimated at half a million people.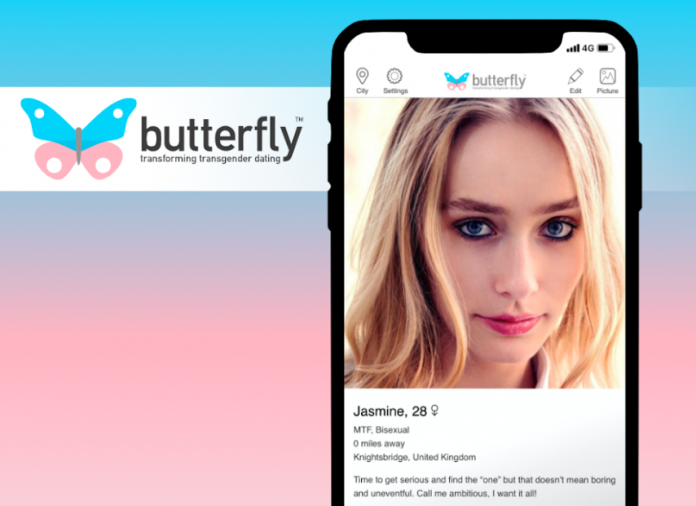 Since the app welcomes people of all sexual orientations who are interested in dating trans people, it saves users the pressure of telling their partner that they are trans, which allows them to "focus on meaningful and exciting connections."
Originally launched in October 2019 in the United Kingdom, Butterfly has accumulated over 42 thousand users across many countries including the US, Canada, Germany, France, Australia, New Zealand, Spain, and Israel. The pioneering app made its way to India this week and puts a strong emphasis on privacy.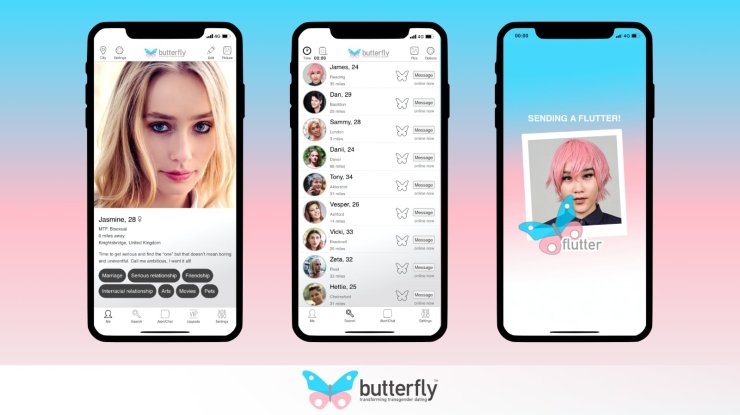 Users will have 24 gender and 10 sexuality options to choose from, and this can be changed at any time. To ensure anonymity, linking to social media accounts is completely optional. No personal info such as date of birth is required, private messages are removed from the servers after a month, and passwords are protected by strong encryptions. Also, usernames won't just be "created" but must be picked from a pre-approved list of 20,000 pre-names. This is to make sure that nobody needs to show their full name. In the past couple of years, India has been taking tentative steps toward promoting transgender rights. In a Supreme Court decision in 2014, it officially acknowledged transsexuality as a third sex. The country also saw its first transgender marriage in August 2019 between Dipan Chakraborty and Trista Das, both of whom have undergone sex reassignment surgeries. However, anti-LGBT mindsets are still prevalent across many regions, and advances have not been as progressive as hoped.