Many hot girls are not shy to wear low-necked outfits at public places to attract others' attention. Yui Xin is a hot girl from Taiwan who is famous in the social network with nearly 200 lakh followers on Instagram. Besides, she is a well-known underwear model in Asia. Recently, she shook the internet when appearing at the airport in a revealing outfit.
Famous Underwear Model Wore Revealing Outfits At The Airport
Yui Xin is working as a professional underwear model for many famous underwear brands in Asia. She is also a hot girl on the internet. Behind the camera, Yui Xin often goes out in revealing clothes to show off her portly boobs. Many people criticized that her fashion style is too shocking. Moreover, they think that it may pull her to dangerous situations if she meets crazy fans in public places.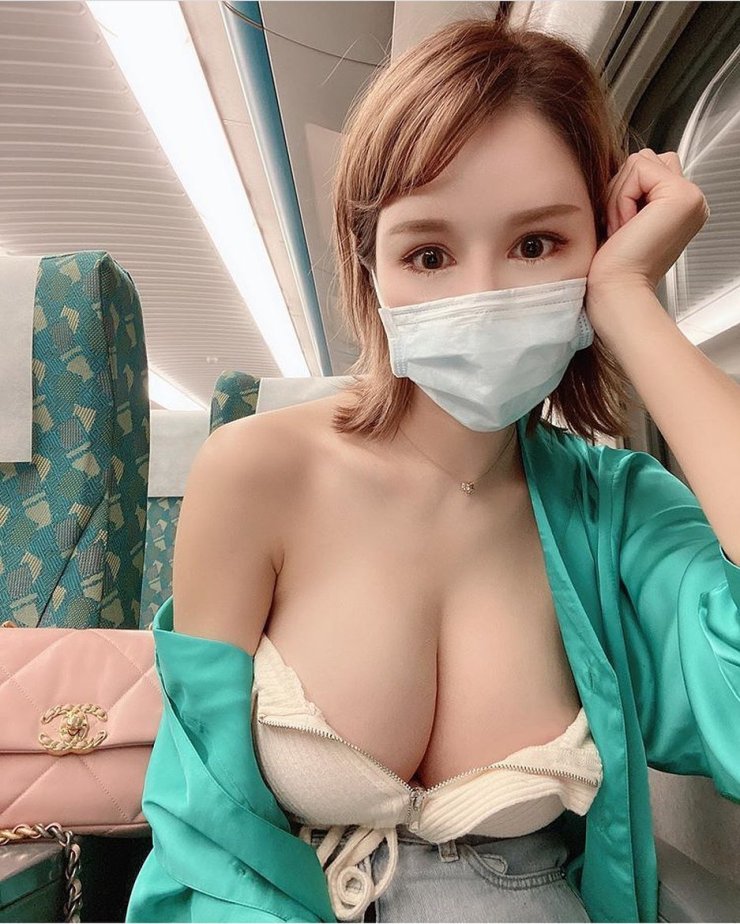 Recently, Yui Xin continued to shake the internet with her revealing outfits. She was on her trip to Taichung when the photos were taken. Many fans of this fashion model were worried that the top could fall off right away. Although they got used to seeing her in shocking fashion style and low-necked top, they still got mind-blown.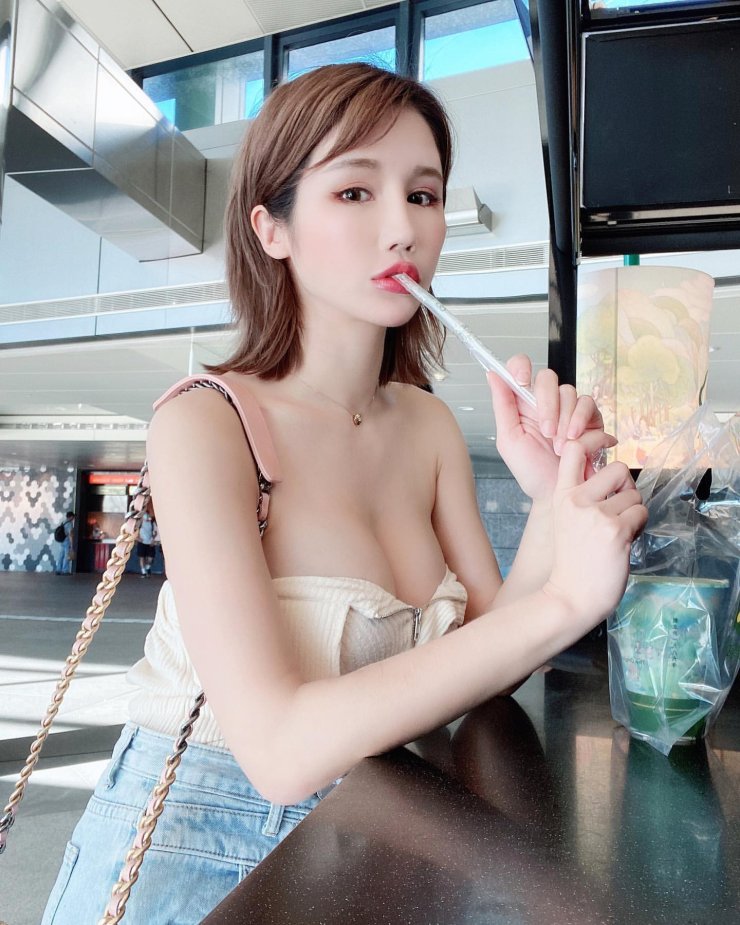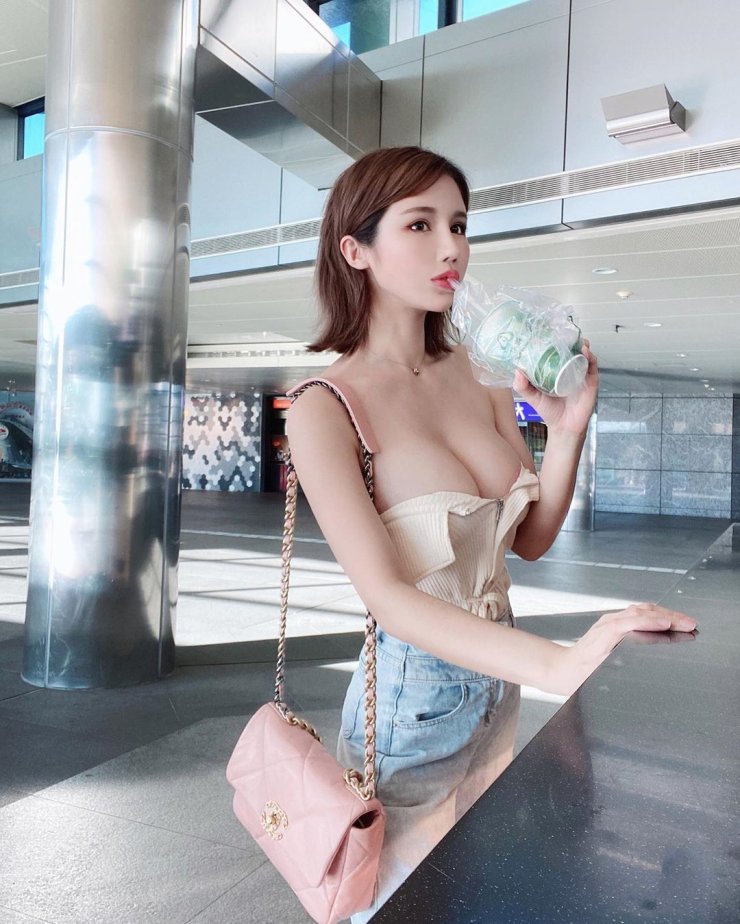 The low-necked top showed off her big boobs. Yui even did not drag the tags neatly and let the shirt reveal most of the boobs out. Then, she attracted others' eyesight and her pictures soon got viral on the internet.
However, you shouldn't copy her fashion style or you can get troubled. It's because this underwear model always has a big crew accompanying her on any trip. They support and protect the girl so that no one can do harm to the internet celebrity.