Revenge can't be finished in just 3 chapters. So the question is, will there be a John Wick 4 trailer to watch until the film officially releases? We will tell you all in this post at Gurugamer.com!
Is there a John Wick 4 trailer for real?
Unfortunately, there isn't an official John Wick chapter 4 trailer till now. Until now, all the John Wick 4 movie trailers that appeared on the internet are all videos of scenes from previous films, created by fans.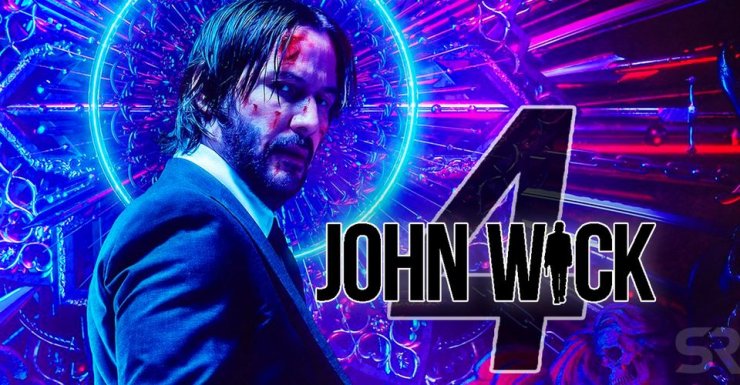 The purpose of these fanmade videos is to satisfy the expectation of an official John Wick 4 trailer as well as the return of actor Keanu Reeves. Therefore, on the internet appeared full of John Wick 4 movie trailers which were supposed to be the official and bewildering trailer for the fan community of actor Keanu Reeves in particular and the movie John Wick in general. 
What is John Wick 4 release date in India?
According to sources from the producer, John Wick 4 trailer release date will arrive in mid-late 2020. And the producer has also fixed John Wick 4 release date India is on May 21st 2021. However, Keanu Reeves was set to film John Wick 4 after Matrix 4, and thanks to Coronavirus production shutdowns, that is no longer possible in time for their formerly shared John Wick 4 release date India. Now, John Wick 4 is officially slated to release on May 27th 2022. And of course a John Wick 4 movie trailer will arrive before release date a few weeks. Some John Wick 4 news you must know before watching it!
While official details concerning John Wick 4's story are being kept secret for now, here is everything we know about John Wick 4 news like title of the film, cast members, story and more. What will be the official title of John Wick 4?
Till now, we could know that the current title for the fourth movie is John Wick: Chapter 4. The reason why the producer only named the movie as above is because they want to eschew any predictable title before releasing an official John Wick 4 trailer to remain the appeal of John Wick 4. Considering John Wick: Chapter 4 is reminiscent of the second movie's title (John Wick: Chapter 2), it's very possible the title could remain intact. But there's the chance for John Wick team to create a more creative title closer to release.
Is Chad Stahelski directing John Wick: Chapter 4?
On December 2019, it's unclear if Chad Stahelski is back on board for John Wick 4 or not. Keanu Reeves and Chad Stahelski had a longtime friendship, and Chad Stahelski helmed all 3 previous John Wick series. Also, Chad Stahelski seemed to be very busy because he's booked up for at least the next year or so working on a number of projects. It's tough to imagine a John Wick movie without his driver's seat because he dedicated his career to create this amazing film.
Which cast members will join in John Wick 4 movie?
So far, Reeves' return is the only sure thing as far as the John Wick 4 cast is concerned. Given the way Parabellum ended, it's very possibly that Lance Reddick (Charon), Ian McShane (Winston), Halle Berry (Sofia), and Asia Kate Dillon (The Adjudicator) will be involved in the story of John Wick chapter 4. Did Keanu Reeves try his best to prepare for John Wick 4 movie?
It's amazing to see that Keanu Reeves is wasting no time at getting back into John Wick 4 with his physical training. On Christmas 2019, Instagram account Tarantatical posted a photo with an appearance of Reeves. It seems like Keanu Reeves is training hard for the upcoming sequel, which will begin to film in 2020 (unidentified date). He trained with this team in the previous movies too. 
A John Wick TV series is also on the way!
Director Chad Stahelski is currently working on a John Wick TV series spinoff for Starz called The Continental centered on the coin-exchanging hotel. This series will follow a new character but still feature a Keanu Reeves cameo. This series will launch before John Wick 4 movie. About the storyline, The Continental is a chain of hotels located all around the world. This chain functions as a neutral territory for members of the criminal underworld. Many hit-men and notorious murderers often frequent here.
Find out more about John Wick movie right here on Gurugamer.com!