Olivia Culpo won the crown of the Miss Universe 2012 beauty contest. Recently, the beauty queen appeared on the cover page of a famous bikini magazine, Sports Illustrated Swimsuit 2020. It's also the dream that she has pursuing up to now.
Olivia Culpo Flaunted Her Hot Body On The Bikini Magazine Cover
The winner of Miss Universe 2012, Olivia Culpo, is a special beauty queen who is only 1.66m tall. However, she still surpassed other contestants to win the crown with her beauty and talent. After the beauty contest, Olivia also works as a fashionista. She often appears in many fashion weeks and magazines. She was seen in the famous magazine Vogue. In 2018, the famous magazine Sports Illustrated Swimsuit invited her to work for them. Olivia also said that Sports Illustrated Swimsuit was her dream that she had been pursuing. The beauty queen also thought that she couldn't make it come true due to her height. However, she keeps working hard does the right things. Finally, with great effort and professionalism, Olivia Culpo got what she wants. Moreover, the beauty queen expressed her happiness and emotion on social media, claiming that it was the target she had been trying to reach. Olivia also shared that her journey in the fashion industry is not easy because she was born into a family with the music tradition.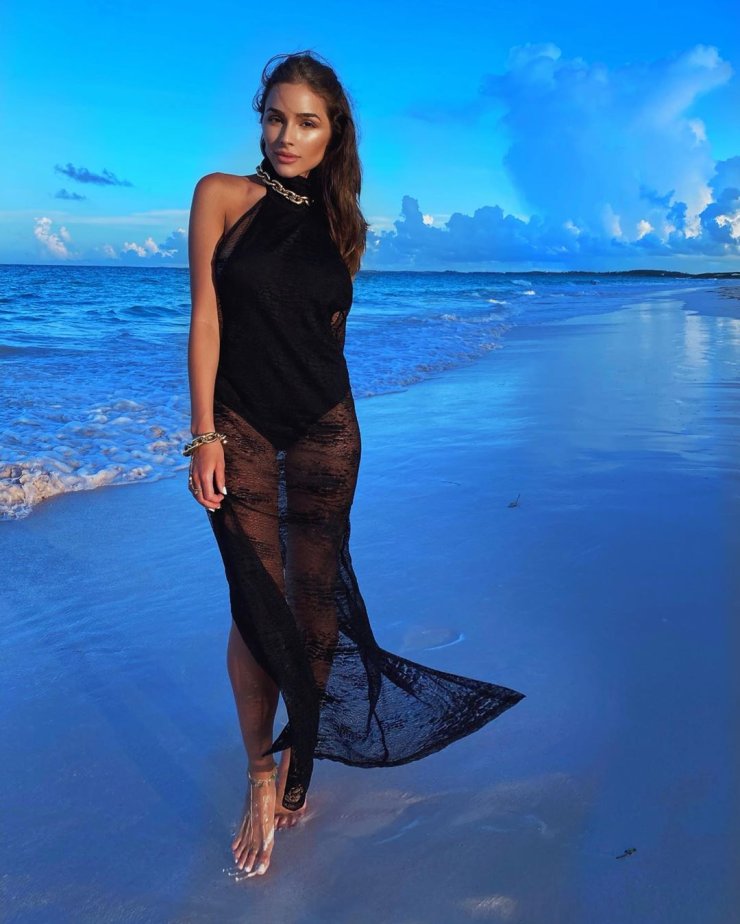 Recently, amid COVID 19 pandemic, Olivia founded a company called MoreThanAMask to produce masks. All the outcome from that business was transferred to the non-governmental organization Feeding America as a donation to help the poor. She was praised as one of the most hard-working women in the world. Her achievement proved it. Olivia Culpo is dating the famous football player Christian McCaffrey. They also shared many sweet and happy moments together on Instagram. Here are some stunning Instagram picture of the beauty queen.