Nisha Guragain went viral for her extremely popular Bollywood dance and Lip-Syncing videos on a funny or romantic back music. She now grows to be one of India's most beloved TikTokers and influencers. The young girl often wears vibrant colored sarees and dresses to make funny short videos recreating most of the celebs' dance move. Her viral clips help her rally over 20 lakh followers on Instagram and 2.79 more on TikTok. She mostly uses TikTok, while posting normal day pics and sharing videos on Instagram.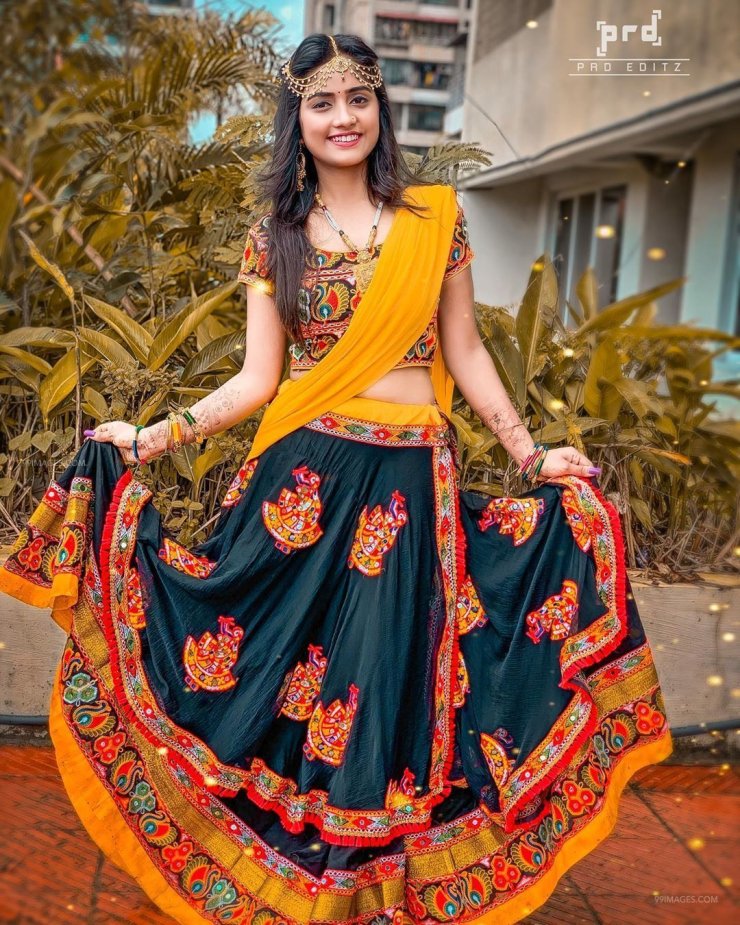 The TikTok star released an MV called "Romance Karoon" sang by Ritik Chouhan with Riva Arora on her YouTube channel last month. Fans are more familiar with her just dance or sing, but this time, Nisha Guragain does it all. Some of her fellow celebrities also made an appearance in the video, including Avneet Kaur, Heer Naik, Manjul Khattar, Disha Madan, Ahsaas Channa, Nagma Mirajkar, Awez Darbar, Riyaz Ali, Garima Chaurasia and Jannat Zubair Rehmani. 
Recently, the YouTuber CarryMinati - who is known for roasting TikTokers, also openly criticizes Nisha Guragain just as he did to Amir Siddiqui in his "YouTube vs TikTok: The End" video. In this particular video, the star YouTuber disses her for her dance moves, which replicates others'. If you want to check out the video, please keep in mind that it uses a lot of profanity language that can be a little bit harsh. 
Nisha Guragain was born on October 2, 1997, and is currently one of India's biggest TikTok Stars and influencers. She's ranked 15th on the list of top 20 most popular TikTokers in the world with more than 2.79 crore followers on the platform. The Mumbai-born star also manages to rally up to 4 billion views on TikTok alone.
Let's take some moment to admire Nisha Guragain's beauty: