Just two days after the ban of PUBG Mobile and 117 other Chinese mobile apps, Indian developers introduce a brand new game called FAU-G. It's considered a domestic alternative to the classic Battle Royale game PUBG Mobile and PUBG Mobile Lite - both removed from the country's market. FAU-G, or Fearless And United: Guards,  is developed by nCore Games. Advised by none other than Vishal Gondal himself, nCore takes pride in being one of the Indian leading mobile game publishers.
About nCore Games Studio 
nCore Games is one of India's premier leaders that drive the country's gaming scene. They specialize in mobile games and interactive entertainment. The company headquarter is located in Bangalore, India. nCore Games develops and publishes category-defining mobile games for the Indian market. FAU-G is its latest project, created under the Prime Minister Narendra Modi's Atmanirbhar App campaigner.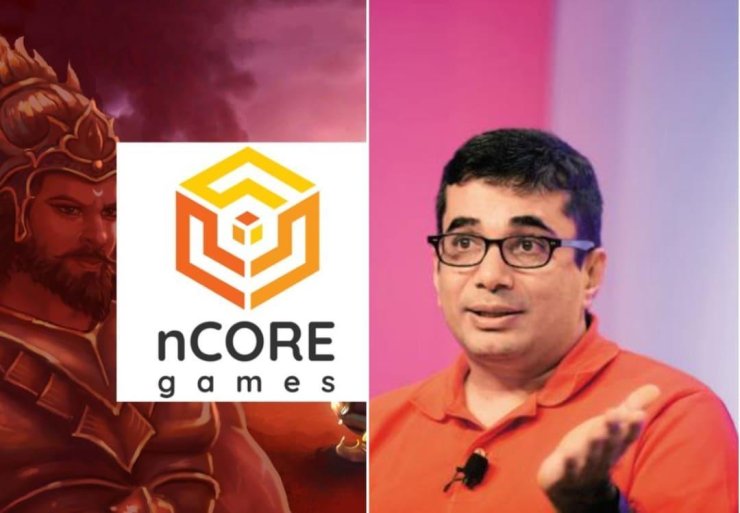 nCore Games focuses on developing multi-player games with in-depth and immersive storylines that share a strong connection with Indian ethos. It also brings prominent titles from around the world and publishes them for the Indian market. FAU-G is the company's first take in the Battle Royale genre. It would be a shame to speak of nCore Games without mentioning the brains that steer it to success. It's run under the CEO Dayanidhi MG and Vishal Gondal stands as the company's Advisor/Investor. 
nCore Games Advisor/Investor Vishal Gondal
Vishal Gondal is perhaps the most popular name in all of the nCore Games roster. The 1976-born Indian entrepreneur and angel investor is the founder and CEO of GOQii (pronounced Go-Key). In 1999, Gondal founded Indiagames - a video game development and publishing company. By 2009, the company provided jobs for 300 employees as well as established multiple offices in Mumbai, Beijing, London, and Los Angeles. Gondal sold Indiagames to DisneyUTV Digital, a Walt Disney subsidiary in 2011 for $100 million. Vishal Gondal then served as the Managing Director of the Digital Division of The Walt Disney Company (India) from September 2012 to June 2013. Gondal started GOQii, a fitness technology company based in Menlo Park, California in March 2014. Now, he emerges as the angel investor for nCore Games and also uses his wisdom in the business to guide the Indian leading mobile game publisher. 
What You Need to Know about Fearless And United: Guards (FAU-G)
On 4th September 2020, nCore Games releases of FAU-G - a game developed under Vishal Gondal. It was announced just 2 days after the popular PUBG Mobile taken down from the official Google Play Store and banned in India over the border dispute with China in Ladakh. The multiplayer Battle Royale game FAU-G will take up a part of the lion's share that PUBG Mobile leaves behind. According to Vishal Gondal, the new title is developed with the mentorship of Akshay Kumar. 
Akshay Kumar 
Rajiv Hari Om Bhatia, known professionally as Akshay Kumar, is an India-born naturalized Canadian actor, producer, martial artist, and television personality. In a career spanning over 29 years, Kumar has appeared in 13 films, 52 of which were commercially successful. He has also won several awards, including two National Film Awards for Best Actor for his performance in Rustom (2016) and Pad Man (2018). Kumar is one of Bollywood's most successful actors, whose films' domestic net lifetime collections crossed ₹30 billion (US$420 million) by 2016. He was on the Forbes list of the highest-paid entertainers in the world, and he was the highest-paid in India as of 2019. With such a talented and famous team of developers and mentors, it's safe to say there will be a high expectation for the incoming FAU-G. Talking about the game's story, Gondal said FAU-G will bring a great lesson to players about the sacrifices of Indian soldiers. 20% of the game's net revenue will be donated to the BharatKeVeer's Trust. Further information on the game detail is still kept under lock and key. FAU-G is scheduled for a release in October, which means the developers may reveal more in days to come.