Tower defense (TD) is a subgenre of strategy games where the goal is to defend a player's territories or possessions by obstructing the enemy attackers or by stopping enemies from reaching the exits, usually achieved by placing defensive structures on or along their path of attack. It is one of the most popular game genres on mobile.
In this article, Gurugamer is going to showcase the top 5 best tower defense games Android 2022.
Table of Contents
1. Bloon TD 6
Bloon TD 6 is probably the best premium tower defense game that's constantly updated. In this game, players build monkey towers to pop all the balloons that appear. It is the highest rated tower defense game on Google play, with a whopping 4.8 out of 5 scores. The gameplay variant of Bloon TD 6 is incredible. It has 56 handcrafted maps, each with three separate difficulties and a multitude of extra modes that can be unlocked. Players can defend their base using 22 powerful Monkey Towers, each with 3 upgrade paths and unique activated abilities. Furthermore, players can also build heroes, a special tower with 20 signature upgrades and 2 special abilities. There is also a separate upgrade tree called Monkey Knowledge that increases your tower's effectiveness the more you play the game.
Outside of the usual single player TD modes, Bloon TD 6 also has various extra modes such as coop, boss events, odysseys and even a map creator.
2. 2112TD: Tower Defense Survival
In 2112TD, players are going to defend Earth's colonies from the inter-dimensional flesh spawn across the solar system. The game's artistic style is based on the golden era of RTS, paying homage to games like Command and Conquer and StarCraft. Gameplay involves players deploying various weapons to intercept and destroy their foes. From machine guns to flame throwers, artillery and even plasma turrets, players can upgrade their power to unlock new functions. Furthermore, the research feature allows players to gain new abilities and weapon as they progress. Unlike traditional TD games, 2112TD: Tower Defense Survival has a lot of micro-managing dynamic action-based abilities. As you progress deeper into the campaign, skills such as airstrikes, charged attacks, fortification walls and tactical drones would become increasingly important.
Outside of the upfront $2 cost, 2112TD contains no in-game advertisements or micro-transactions. It can also be played offline.
3. Data Defense
Data Defense is a minimalist tower defense indie game set in cyberspace. Players need to protect servers from being infected by a slew of oncoming glitches, bugs and viruses. By taking advantage of each server's particular layout, players can install defense programs in strategic locations to defend the server in the fastest time possible. Data Defense has two modes: Campaign and Survival. Its gameplay is pretty much the usual TD gameplay, with players facing over 50 different maps and challenges using 30 different towers. Create and change the path by installing, selling and upgrading towers. As Data Defense is a premium game, outside of the upfront cost of $5, there are no in-game advertisements or internet requirements.
4. Kingdom Rush Frontiers TD
Kingdom Rush Frontiers is the newest entry in the Kingdom Rush TD series. In this game, you will defend exotic lands from dragons, man-eating plants, and ghastly denizens of the underworld using various towers with different abilities. There are 15 maps in the campaign. The first environment has 6, the second has 5 and the third has 4. After beating the campaign mode with a 3-star rating, players can unlock two new modes called Heroic and Iron. These new modes offer different types of challenges, by changing the waves, enemies or towers available. There are also 3 difficulties - Casual, Normal and Veteran. The special mechanic that makes Kingdom Rush Frontiers TD different from other tower defense games are heroes. Players can choose between 16 heroes, each with their own playstyles and strategies, to defend against over 40 unique enemies.
5. Arknights
If you like both Tower defense and gacha, Arknights is a mix of both. This allows the game to continue adding more towers or "operators". Currently, it has over 200 characters, more than any other TD game on this list.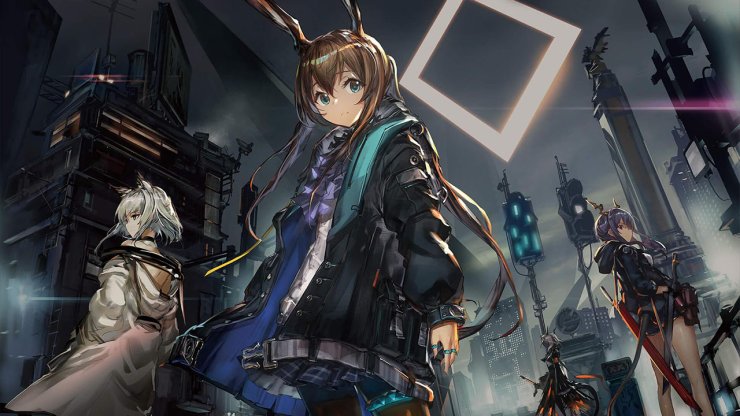 The gameplay of Arknights is pretty similar to other TD games. Your task is to place a roster of characters to fend off waves of enemies in maps. Each character has their own stats, skill, traits, abilities, which can be leveled by resources gained from maps. The game is free and constantly updated with new events and maps, unlike the usual premium TD games. However, it is not possible to unlock all content without money.
>>> Read more: Top 7 Best Local Multiplayer Android Games In 2022