When Square Enix first announced Dragon Quest Walk at the beginning of this month, as we reported, many referred to it as "Dragon Quest Go". Now, several new pictures and details about the game have just been revealed, and they only served to reinforce that belief.
 
Dragon Quest Walk Trailer
Made by Niantic – the same studio behind the acclaimed Pokémon GO, Dragon Quest Walk is a mobile title that uses AR technology to generate a Dragon Quest adventure for you to enjoy right in your real world.
Just like Pokémon GO, you'll experience this new game by physically walking around your neighborhood. As you do so, you shall interact with a multitude of in-game markers that let you either make progression on a quest, engaging in combat with monsters, or collect items.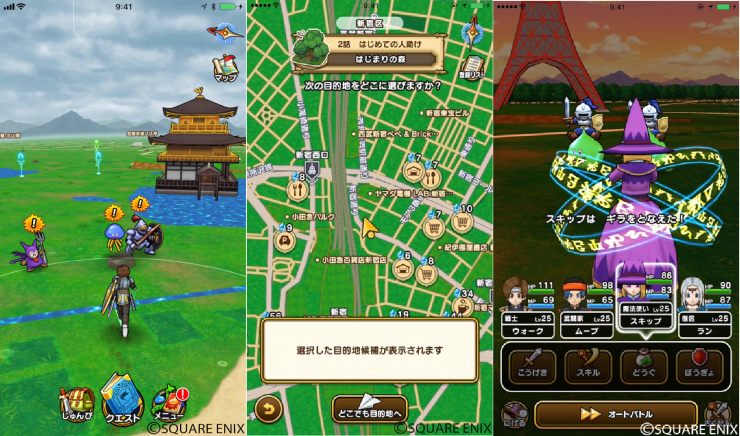 The game also features a main storyline, and as you progress through it, you'll get to unlock new characters and recruit them into your party. As of this moment, we know that there will be at least 3 additional characters.
As you battle against the monsters, you will level up and obtain new gear. Obviously, these things act as a way for you to develop the power of your party members. Another cool feature is that, it seems you'll be able to change the classes of your characters, as shown by the screenshot included below (look at the button below stats list). It's unclear how this mechanic will work, though. Dragon Quest Walk will be launching this year on both Android and iOS, but no specific date has been set yet. Do note that so far there has been confirmation that the game will be available outside of Japan or in another language. We will keep you posted as soon as there is any update, so be sure to stay tuned. For now, you can also check out the official website and Twitter of the game for more info.