For the time being, FAU-G: Fearless and United: Guards is drawing a lot of attention from the gaming community in India. Since the name 'FAU-G' started to take the country by storm, many players have consistently kept something like FAUG game download APK files in the mind. Here's everything we know so far about it. About FAU-G: Fearless and United: Guards
FAU-G: Fearless and United: Guards is beyond doubt regarded as a promising alternative to PUBG Mobile when the popular battle royale gets banned across the country due to concerns over user privacy and national security. FAU-G is developed by nCore Games, a renowned studio based in Bengaluru. The founders of nCore Games are Vishal Gondal and Dayanadhi MG. Speaking of Vishal Gondal, he is popularly known as one of the few pioneers who paved the way for the development of the gaming industry in India. At the very beginning, Gondal started out with Indiagames in 1998 then sold it to Walt Disney in 2012.
FAU-G Gameplay - Battle Royale Or Third-person Action? 
The likeness of names could make us think that FAU-G would be a mobile game with the battle royale theme like PUBG Mobile. Given that the concept of battle royale would make its way to the game, Gondal once claimed that FAU-G would have different modes to play.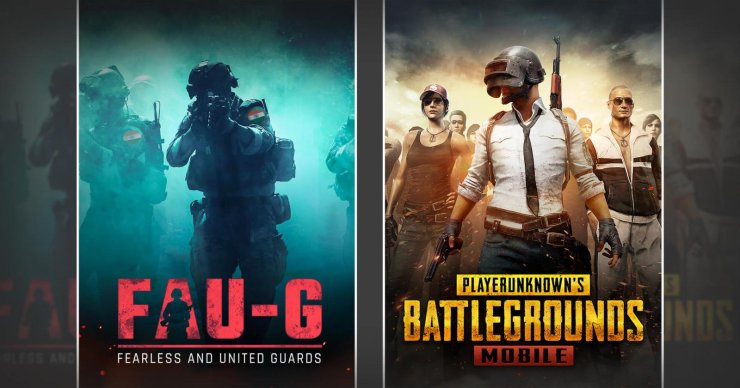 Some reports also suggested that the game would be designed with a third-person perspective. It remains unclear whether players can switch between third- and first-person views or not. In case battle royale doesn't come to the game, what exactly will FAU-G revolve around? Just stay tuned and we'll keep you updated on time.
As the game still has rooms for development, the developers are trying their best to update necessary features and fix unwanted glitches or bugs. Good products take time, so anyone who expects to see a great homegrown mobile game will get along with that so-called rule.
Read More: Journalist Faye D'Souza And 8Bit Thug Put The Future Of PUBG Mobile And Indian eSports On The Table
Is FAU-G A Clone Of PUBG Mobile? 
As mentioned above, FAU-G is unlikely to follow the battle royale style, and hence, it's totally not a PUBG Mobile clone by all means. In short, the Indian game would come packed with a third-person brawler mode rather than let players scout for guns, medics, and other stuff on such an isolated island. Since the backbone of FAU-G was revealed to focus on the Galwan Valley clash between India and China, players have looked forward to learning more about the national security as well as catch the Indian Army in action on their very unique ways. The playstyle would include several mechanics and some explorations could be done by the aid of guided maps. As the mentor of the team, Bollywood actor Akshay Kumar not only comes up with the name 'FAU-G' but also contributes a lot to the process of developing the game. It's evident that FAU-G could enable you to dive into hand-to-hand combat and deliver the most immersive experiences as possible, considering the role of Akshay Kumar as the martial arts mentor of the game.
FAU-G Release Date 
The development of FAU-G dates back to May 2020 and nCore Games initially planned to launch it on India's Independence Day, August 15, 2020. Unfortunately, the launch has been put on hold due to the complexity of the game itself. Recent reports claimed that the FAU-G release date could take place in October.
For your information, nCore Games are currently working on three games, including FAU-G, a music-themed game, and a cricket game. The last one is expected to come soon in the next week at the time the professional cricket tournament IPL is on air.
FAU-G Game Download APK Files - Real Or Fake? In a nutshell, all FAUG game download APK files you've come across on the Internet is fake because FAU-G: Fearless and United: Guards is yet to go live, so don't take the plunge at any cost. Stay tuned!