How to get Free Fire top up Google Pay with bonus? Just like many other video games, Free Fire has its own in-game currency called diamond with which you can purchase many items from guns, skins, characters which help you to make your gameplay easier and more interesting. There are many ways for Free Fire players to get diamonds like completing missions in events, getting level up. However, the most common and basic way to get diamonds is by topping-up with real cash.
While it costs Rs 80 for 100 diamonds, Rs 250 for 310 diamonds and Rs 400 for 520 diamonds in Free Fire, you will get it a bit cheaper or receive a special bonus if you purchase diamonds in top-up events or via top-up apps and websites. Among credited Free Fire top-up app, Google Pay is no doubt the most trusted one with which you can get the diamond top-up with a cheaper price, discount or bonus.
Check out the detail instruction and tips for Free Fire top up Google Pay right below: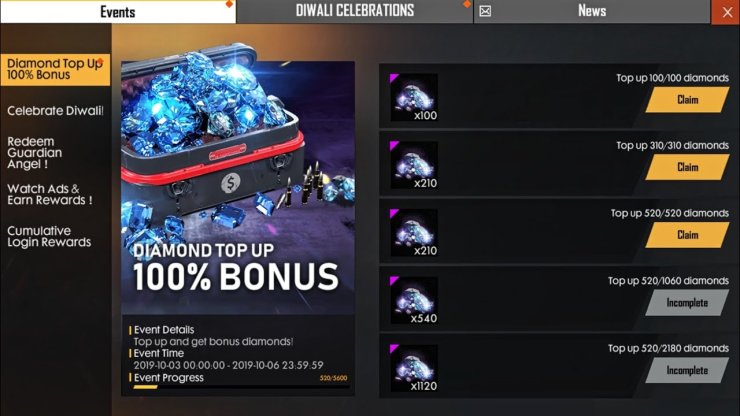 Free Fire top up google pay: What is Google Pay?
As we're no stranger to the idea. of a digital wallet which allows users making purchases on their phone without using cash or card, Google Pay also follows the same idea. Powered by the technology giant Google, Google Pay is said to be one of the most popular and trusted partners of UPI (unified payments interface) in the world.
In fact, you cannot make only Free Fire diamond top up Google Pay but also many other international transactions, pay for your bills quickly without worrying about the payment security.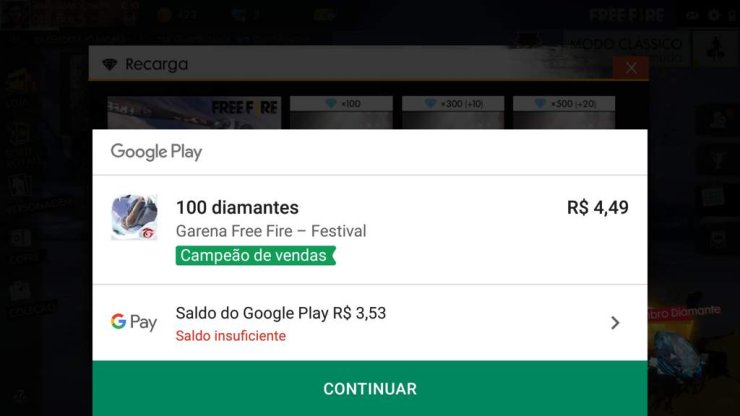 Free Fire top up Google Pay: Set up your payment details in Google Pay
Before making free fire top up by google pay, you need to register and set up your payment details in Google Pay first in case this is your first time using this app. Please follow some basic steps below to sign for a Google Pay account and add your bank account.
Go to Google Play and download Google Play from the store. Make sure your system is Android Lollipop 5.0 at least
Install the app in your phone, allow the access to your data and wait for the process to complete
Sign up with your email and phone number
Set up your required password, PIN, and another layer of security you prefer (face recognition, fingerprint...)
To add a card, users who live outside of the US will need a debit, credit card to enable their payment with Google Pay. Go to the Payment section in the bottom, tap the Add (+) button, take a photo of your card or input the card details manually.
Choose the verity payment method you prefer (email, text, call or bank app), put in the code and complete the process
Whenever making Free Fire top up with google play balance, you will be required to put in your PIN so please keep your PIN in secret. Free Fire top up google pay: purchase diamond with Google Pay
To make Free Fire top up Google Pay, please follow the steps below:
Open the game and tap the diamond icon in the top corner of the home screen

Select the number of diamonds you want to buy

Select 'Add bank account with BHIM UPI ID' to process the payment with Google Pay or other UPI app

Enter your Google Pay UPI ID which is the email you used to register Google Pay

Check the details of the payment carefully before confirming 

Enter your UPI PIN to complete the top up. 
After your payment is confirmed to be successful, diamonds will be added to your game account shortly. If it is your first Free Fire top up, you will also be rewarded with a prize: character Joseph. 
Check out the video of how to top up in Free Fire with Google Pay for more details:
Other Free Fire top up apps and websites
Apart from Google Pay, there are also many trusted and convenience websites and apps with which you can process your Free Fire diamond top-up quickly like Phone Pe or PayTM. For the unversed, Garena official top-up platform Games Kharido is now offering a +100% bonus diamonds for all users who choose Paytm as their payment method. While topping up with real cash is the most popular and legit method to get more diamonds in Free Fire, some other players who cannot afford it also go searching for how to get unlimited diamonds with hacked apps. However, please note that this trick is considered cheating and illegal as Garena puts no tolerance to any players who are suspended with unusual top-ups. Your account could be banned forever from the game in case you use a cheating method to get diamond top up.
Meanwhile, Free Fire top up Google Pay is the most eligible way to acquire more diamonds so you're able to buy in-game items that you've been dreaming of. Download Google Pay and get Google Pay Free Fire top up today to get a limited discount and bonus.