You don't need a high-powered gaming computer or an expensive setup; all you need is a working smartphone. We'll show you how to get started in this quick and easy tutorial.
Table of Contents
1. Step 1: Select an Online Casino
The first thing you need to do is select which online casino you want to use. If you're not too sure about your options, we recommend reading this guide to mobile casinos. It will show you all the best mobile casinos that are available to you. Once you've found an online casino that appeals to you, click the button to join the online casino and create an account. Which smartphones can be used to play online casino games?
Almost any type of smartphone can be used to play online casino games. It doesn't matter if you're using an Android device or an Apple device, you'll be able to play casino games at your leisure! 
So do you need a brand new smartphone in order to enjoy your favorite online casino games? 
No, you absolutely don't - even an older model will suffice. We recently tried to boot up an old HTC Desire from 2010 and installed the LeoVegas casino app on it, and we were surprised by the results! Sure enough, the speed and the graphics aren't exactly remarkable on such an old device, but it works pretty well for what it is.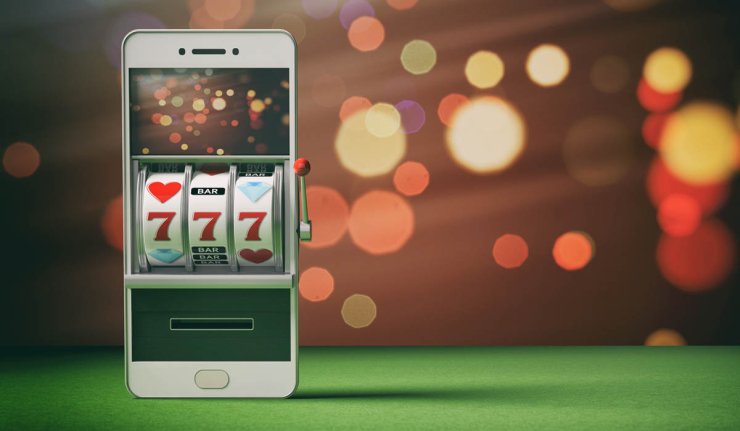 No matter if you have an older or a newer device, we always recommend updating to the latest possible operating system before you start playing online casino games. This will ensure that you get the best possible mobile gambling experience.
2. Step 2: Download the Online Casino App
After setting up an account on your online casino of choice, it's time to download the casino app so you can get started playing your favorite online casino games. Most online casinos give you 2 different options: download their dedicated casino app or play casino games directly on the casino site using their mobile-optimized casino platform. Using the mobile-optimized version of the online casino works great in a pinch, but we always recommend using a dedicated casino app if you have the option. Apps are generally faster and more convenient to use compared to mobile websites. Casino apps are essentially compressed versions of the actual casino site. They offer much of the same functionality you find on the casino site but in a sleek and more user-friendly packaging.
In summary: always download a casino app when you have the opportunity!
3. Step 3: Start Playing Casino Games
Now that you're all set up with a casino account and an app, you're ready to start playing the best casino games. Most casino apps offer a ton of great features and functionality: you can deposit and withdraw money swiftly and safely, play games, contact support, and more. Sign up with an online casino and download a casino app to get started playing today! Playing roulette (รูเล็ต) in Thailand is a fairly complex matter. You know these difficulties. We would like to introduce the easiest, most reliable, and safest option for playing roulette right from your home by signing up with Betway, an online casino that offers a full range of gambling games. That is ready to serve you to play from anywhere Play anytime, safely and rest assured, you will find a wide variety of roulette games to choose from right at your home.