 Developers of the game Swordigo has a long history in gaming industry. They released Soosiz - a gravity-switching platform game in 2009. Three years later the team produced one of the best Metroidvanias ever on mobile - Swordigo. There was a long pause before the establishment of their new studio - Direlight with some developers from Finland.
Direlight made an announcement about their very first project - Grimvalor - earlier this July. It described the game as "an action platformer with fast-paced combat in a dark fantasy world". The game making process is inspired from other classic in the action genre such as DMV and Dust: An Elysian Tail. The developers even combine a little bit from Dark Souls to make further improvements to the game. With all these features, Grimvalor is worth being excited about.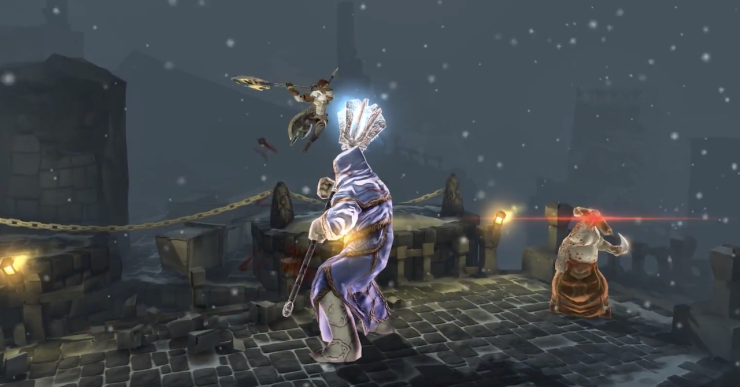 A few details about the game: It begins with you wandering in a dark and mysterious dungeon, which will continue pretty much the same throughout the whole playing process. The game takes place when our world has been overtaken by monsters and your main purpose is to send them back to hell - where they came from - with your big, strong and  heavy sword.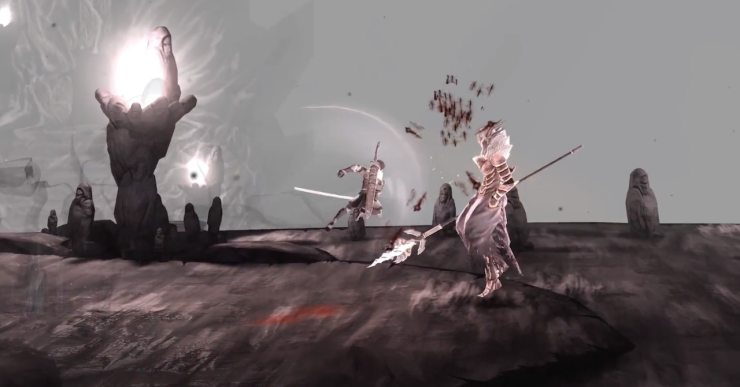 The controls are actually very simple. You will have two buttons to move your character horizontally. There is another button for jumping, another one for dodging and, of course, the last one is for attacking. But those are just the basic ones that help you get the hang of the game.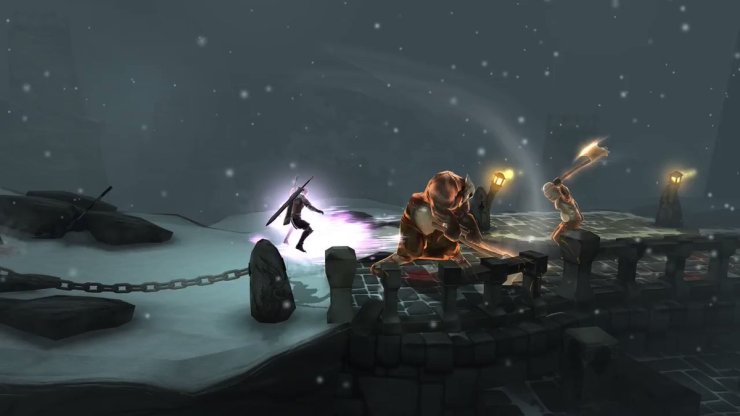 The game will slowly add new moves when you get to higher levels. For instance, you will soon be able to use charge attacks, which can be performed by swiping the right button. You can also find and collect health potions, refillable ones, that heal you when you push it on your screen. That is a big help for players, especially those who are new to the game. There are even more to unlock later on in the game, which we think you should explore by yourself to avoid spoiling the game.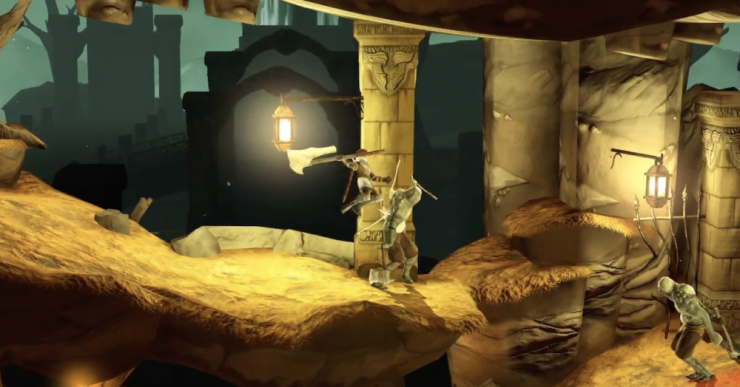 Making combo by combining a chain of actions such as attacking, dodging and jumping is, without saying, going to make you extremely satisfied. But we all know that won't be easy at all. You will also have find the way to escape from being surrounded by enemies, which happens a lot in the game. Doing that is full of risks and require perfect timing, but in the end, the reward will not let you down.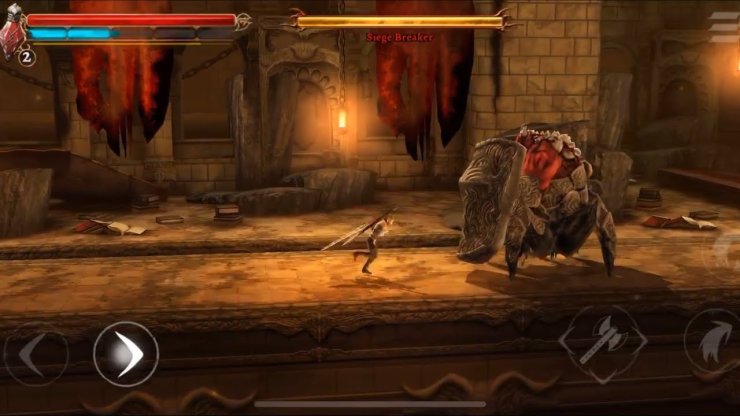 And just like any other games, after slaying monsters in the dungeon,  the players will surely have to fight against the bosses, strong and big ones. It requires all your skills and intelligence to defeat them. You have to be careful in every step inside the dungeon as everything can finish you off in the blink of an eye. And if that is still not enough to kill you, there will be traps waiting for you to step on, too.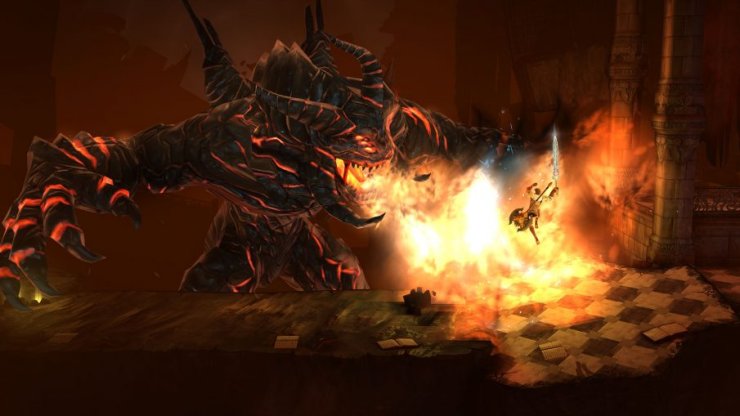 Your character will develop throughout the game, you can also create new weapons and level up your stats. The thing is that no matter how strong you get, you will still never feel enough to fight against what the game gives you. It's how Grimvalor works, it offers you all the things you need to accomplish the game, but you have to figure out how to take advantage of them by yourself.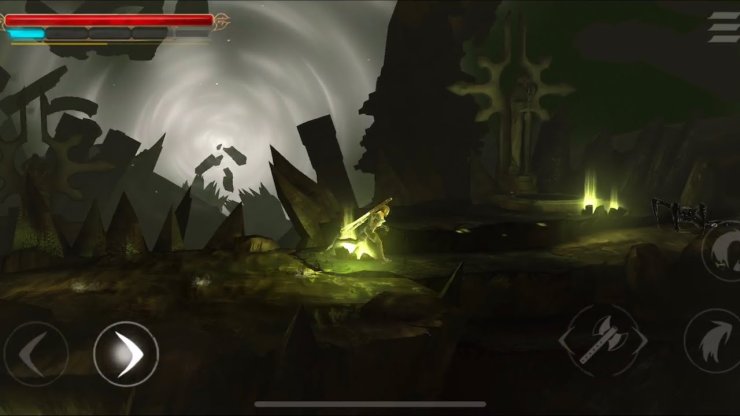 Up to now, many people from different countries have got the chance to try Grimvalor since it was published on many App Stores across the world. The game received a lot of positive reviews , which is not surprising at all. Those who have had a go at it all agreed that it is very good. Therefore, there is no doubt that Grimvalor would stand out. If you're really into the action platform genre, this would probably be one of the best games of this year for you.
Below is the gameplay trailer of Grimvalor: