No matter if it's a blockbuster or an independent film, Scarlett Johansson's skills and talents have captured numerous fans in a career that includes not just films, but theater and musical productions. In addition to the long Scarlett Johansson movies list, Scarlett is considered one of the sexiest women in Hollywood today.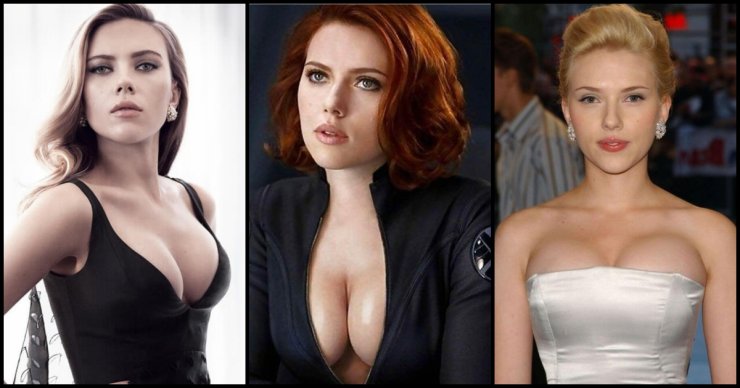 Scarlett Ingrid Johansson was born on November 22, 1984, in New York, into an art-related family. It was at the age of three that she developed an interest in acting, however, her first role came at the age of nine in the 1994 fantasy comedy North by Rob Reiner, in which she played the daughter of John Ritter's character.
After a series of minor roles in the following two years, in 1996 she played Amanda in the movie Manny & Lo, where she shared credits with her twin brother Adrian; The role earned her a Best Actress nomination for the Independent Spirit Awards, in addition to garnering critical acclaim for her charm and "peaceful aura."
But the first of Scarlett Johansson list of movies that would put her in everyone's eyes was The Horse Whisperer, directed by Robert Redford. For this work, she received a nomination from the Chicago Film Critics Association for the most promising actress in a movie.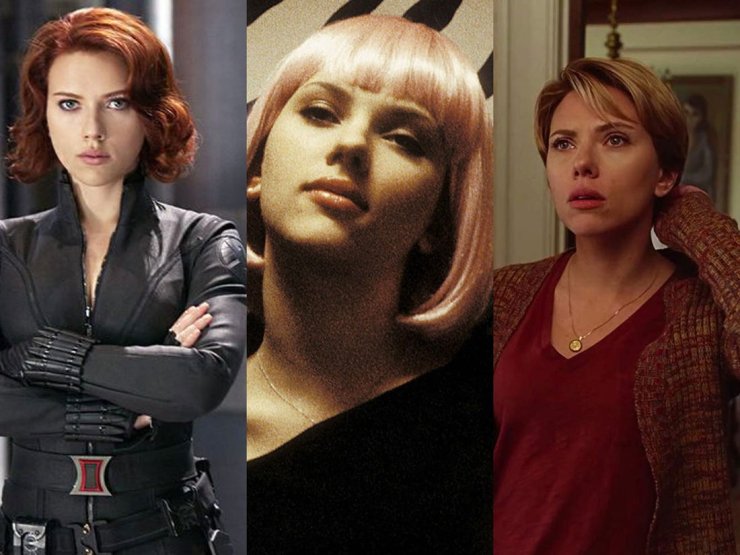 From the period leading up to her first big hit in Lost in Translation by Sofia Coppola, it is worthy to mention the films The Man Who Wasn't There and Ghost World. With Lost in Translation, the actress again received positive comments for her work, which would earn her a BAFTA award and the Boston Society of Film Critics for Best Actress award, while she was nominated for a Golden Globe and numerous awards from organizations of film critics. That year's film, Girl with a Pearl Earring, also stands out.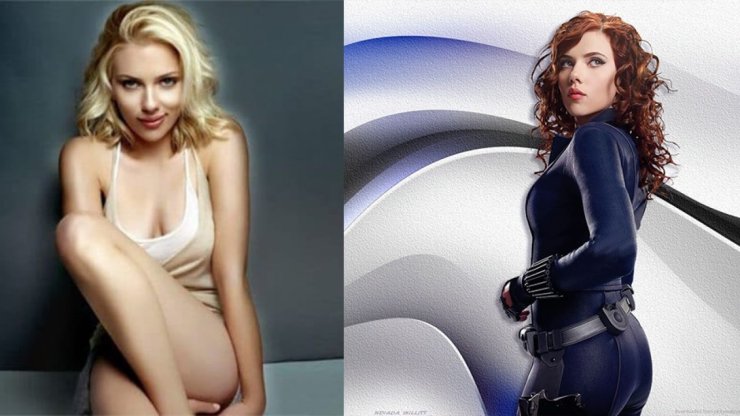 From there, Scarlett Johansson began to be a regular face in Hollywood, with special mentions of the movies directed by Woody Allen: Match Point, Scoop, and Vicky Cristina Barcelona, as well as her incarnation of Natasha Romanoff/Black Widow in the Avengers franchise. In fact, the Scarlett Johansson upcoming movies will come out this year where she will release her film Black Widow that seeks to tell the origins of this character. This would be the Scarlett Johansson movies list all of them up to now.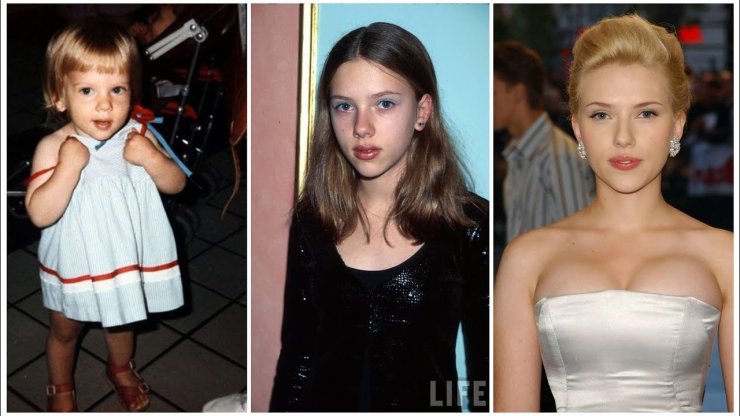 Other successes in her career have been Under the Skin, The Island, The Other Boleyn Girl, Lucy among others. The first of the Chris Evans and Scarlett Johansson movies was The Nanny Diaries in 2007.
Scarlett Johansson latest movie is Jojo Rabbit, and before that was Marriage Story, films for which she was nominated for the Oscars 2020 in the categories of Best Supporting Actress and Best Actress, respectively. Now, it is time to review her best films on this list of movies of Scarlett Johansson.
>>> Also check out:
Scarlett Johansson movies list (1/5)
Marriage Story
The film follows the divorce process of marriage consisted of a theater director (Adam Driver) and an actress, played by Scarlett Johansson. With some passages of what director Noah Baumbach himself experienced in his divorce, the critics gave acclaims to this drama of actors. In this sense, Johansson delivered a tough, complex, and cathartic performance.
Avengers: Endgame
The film that put an end to the project of more than a decade and twenty films. In this one, Scarlett played Natasha Romanoff/Black Widow, a character who makes one of the biggest sacrifices in The Avengers' fight against Thanos.
Scarlett Johansson movies list (2/5)
Her
Spike Jonze reflects on the individualistic and lonely life that a technologically connected world brings with it in the near future in this production, Theodore (Joaquin Phoenix) begins to create an emotional bond with an Artificial Intelligence who gives itself the name of Samantha voiced by Scarlett Johansson.
The critics were pleasantly surprised with Johansson's vocal work since with her voice she achieved a complex and sincere role.
The Jungle Book
For the live-action version of the Disney animation classic, Jon Favreau called in a top-notch cast to voice the various animal characters that surround the story of Mowgli, the boy who was raised by a pack of wolves. Johansson voiced Kaa, a huge python that, while hypnotizing Mowgli, shows him a version of his biological father being killed by Shere Khan.
Scarlett Johansson movies list (3/5)
Lost in Translation
This is the first movie on the Scarlett Johansson movies list that began her stardom. Bob Harris (Bill Murray), a declining American actor, accepts an offer to make an advertisement for Japanese whiskey in Tokyo. He is going through an acute crisis and spends much of his free time in the hotel bar. And, precisely there, he meets Charlotte (Johansson), a young woman married to a photographer who has gone to Tokyo to do a story; but while he works, his wife is mortally bored.
In addition to the daze produced by the images and sounds of the vast metropolitan city, Bob and Charlotte also share the emptiness of their lives. Little by little, they become friends and, as they explore the city together, they begin to wonder if their friendship could be transformed into something else. A complex work that showed the great sensitivity of the actress in intimate and independent films, as we mentioned in the introduction, which became her first great success.
The Avengers
Scarlett Johansson made her first appearance as Black Widow in Iron Man 2 and after passing the public test, she was welcomed into the Marvel franchise with her first crossover movie, The Avengers.
Scarlett Johansson movies list (4/5)
Ghost World
Ghost World was the high point of Johansson's career during her teens. Enid (Thora Birch) and Rebecca (Johansson), two rebellious teenage friends for years, do not know how to hang out now that they have finished high school. Despite their timid efforts to find work, they often end up wandering the streets, scrutinizing the behavior of the people around them.
Attracted to eccentric characters, they often look at the personal ads in the local newspaper. Enid calls the author of the most pitiful ad, a forty-year-old lonely man, a record collector, and invites him on a blind date. Both will go to the agreed restaurant to spy on him and find out what his life is like. For this work, the actress received critical acclaim highlighting her sensitivity and great talent.
Captain America: Civil War
True to his friend Steve Rogers (Chris Evans) in this movie which recounts a schism in the Avengers, Black Widow took sides with the First Avenger.
Scarlett Johansson movies list (5/5)
Captain America: The Winter Soldier
In this installment, Black Widow teams up again with Captain America and Falcon to uncover a conspiracy within SHIELD and confront a mysterious assassin known as the Winter Soldier.
Isle of Dogs
After all of Megasaki City's canine pets are exiled to a landfill island, a 12-year-old boy sets out on a journey to find his missing dog. Wes Anderson brought together a cast of established actors to lend their voices to the characters in this stop-motion animated film.
Here, Scarlett Johansson voices Nutmeg, a purebred dog who was dedicated to giving shows and with which Chief, the protagonist dog of the story and voiced by Bryan Cranston, is in love.
If you are interested in Scarlett Johansson movies in Hindi, Amazon has a list of movies featuring the actress for which you could watch dubbed in Hindi. And if you are looking for more news, updates, guides, lists, etc. on gaming and entertainment like this Scarlett Johansson movies list article, visit our website at GuruGamer.com for more of what you need.