GTA V does not hold back when it comes to weaponry. The game offers a gigantic collection of guns for players to enjoy. However, there's a major difference between weapons in PvP and PvE modes. A gun that performs well in one game mode may not be relevant in the other.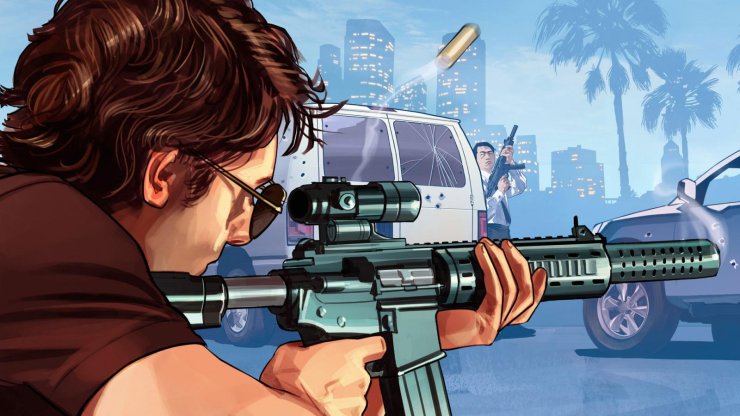 Today, we'll dive deep into the GTA world to show you the top 5 worst guns in GTA Online that need a whole lot of love.
#5 SNS Pistol
Though the SNS Pistol may look cool, it doesn't actually offer much in GTA Online. This particular pistol resembles a classic British spy's weapons, but minus the lethality part. And with that being a gun, that's not something you want. If you're not efficient with guns, then good luck trying to kill anything with an SNS Pistol. And even if you're a sharpshooter yourself, it still takes nearly a full magazine to drop a player. From this pistol's size and look, you may expect it to do more than just being a decorative piece.
#4 Marksman Pistol
In PvE mode, the Marksman Pistol is actually very fun to use, especially when you only have this gun. But when you start accessing more options, it will become irrelevant very quickly. And in the PvP mode, this gun is absolute trash.
>>> Suggested post: How To Do Heists In GTA 5 Online?
The Marksman Pistol may allow you to one-shot an enemy. But if you miss that one shot, you're screwed. This gun takes forever to load, and in that meantime, the opponents could have cycled through 2 or 3 clips already. So, we do not recommend you buying the Marksman Pistol for its combat stats.
#3 Bullpup Shotgun
The Bullpup Shotgun is another weapon where its performance does not match its menacing appearance. The gun looks like the most fearsome weapon in close-range, but it's actually not. All it has is a decent fire rate. The damage output out of the Bullpup Shotgun is simply just bad. #2 Combat PDW
The Combat PDW sounds cool, looks frightening, but misses all the time. This gun may be the best in other competitive games, but not in GTA Online. This will get you into trouble, whether in PvP or PvE. It does not provide the firepower or the accuracy to compete with the big league in GTA Online. Pick up a Special Carbine or even an AP Pistol instead and save yourself the trouble with the Combat PDW. That's why this is one of the worst guns in GTA Online.
#1 Assault Rifle
The Assault Rifle is not where it's supposed to be right now. Carrying the look of the legendary AK, this gun should have been a powerhouse in the AR class. However, the fact is that so many other guns are better than this one in GTA Online.
This gun is decent enough with some good stats, but it's not the first choice for players.
>>> Also Read: Why You Need A Heavy Rifle in GTA Online?