Cyberpunk 2077 is scheduled for release this year. Although the game was already delayed last January, CD Projekt is still looking to release it in September. The game has been rated by the Brazilian rating system and has detailed some of the explicit, adult content that it contains.
Many of you may already know that CD Projekt RED does not mess around with kid gloves when it comes to putting adult content in their games. In The Witcher 3, for example, there are tons of nudity, though they may go further in Cyberpunk 2077. The game, rated by the Brazilian system, has given details of all the explicit content that can be in the game.
According to the Brazilian rating, Cyberpunk 2077 has adult content that includes "mutilation, intense sex, suicide, prostitution, nudity, sexual exploitation" and much more. Some have a detailed description of this violence, including foul language, intentional deaths, gun violence, etc.
What adult content will Cyberpunk 2077 contain?
All this seems to indicate that CD Projekt is going a "little" further in terms of adult-themed content. We leave you with a complete and detailed list of everything that Cyberpunk 2077 will contain:
Weapons used in violence
Moderate or implicit use of illicit drugs
Weapons with violence
Criminal acts without violence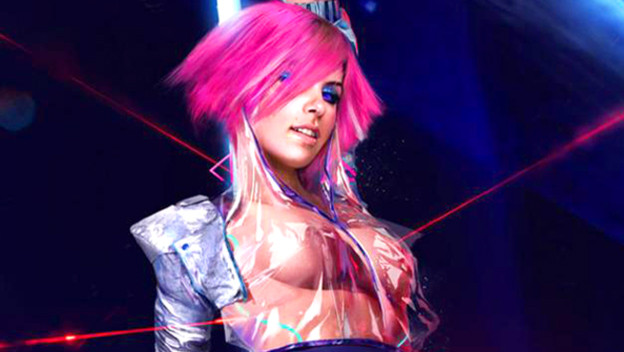 Description or consumption of illicit drugs
Derogatory language
Verbal assaults
Violent acts
Sexual pleasure
Illicit drug use
Described violence
Exposure to death
Exposure to corpses
Bodily injury
Obscene language
Sexual language
Blood
Description on consumption and traffic of illicit drugs
Sexualization
Sexual exploitation
Intentional deaths
Nudity
Prostitution
Sexual intercourse
Illicit drug use
Mutilations
Intense sexual intercourse
Suicides
Cruelty
The same Brazilian age rating system has given it a +18, which after reading all this should come as no surprise. Other age rating systems, such as ESRB or PEGI, could have a similar rating, but there are currently no descriptions available at this time.
Although the game will be released on Xbox One, PS4 and PC, it will also come to the new generation consoles from Sony and Microsoft, PS5 and Xbox Series X - confirming that you will be able to upgrade from One to Series X and get an improved version for free - with the same number of DLC's as The Witcher 3. The game is still scheduled for September, with no further delay in sight.
For more gaming news, updates, and articles, check out our website at GuruGamer.com.