If you haven't played the game Dota 2 but you are interested, you probably are wondering about Dota 2 system requirements. As always, your hardware will be determining whether your computer can run Dota 2 or run it very well. You would need to pay attention to components like GPU, CPU and RAM since they play the biggest role in your computer performance. In this piece, we've added the minimum and recommended system requirements of Dota 2 for your review and comparison. If your computer meets the minimum requirements, it should run Dota 2. But in a competitive MOBA such as this game, we recommended that you can meet the recommended Dota system requirements PC. This will prevent any annoying issue that could pop up while playing.
What is Dota 2?
Release Date: July 9th, 2013 (PC, Mac, Linux)
Genre: Multiplayer online battle arena (MOBA)
Developer: Valve Corporation
Publisher: Valve Corporation
Dota 2 is a MOBA (multiplayer online battle arena) game that has its roots in a Warcraft III mod called Defense of the Ancients (Dota). It is the title that established MOBA as a genre. Dota 2's success led to the development of similar games, League of Legends being the most popular. In this game, the players are divided into two teams of five who must try to destroy the other team's Ancient, which is each team's base structure protected by turrets. Each team member selects a hero character from an extensive character roster who each has their own skills, pros, and cons. Other than the player-controlled heroes, there are AI units called creeps players must deal with coming from the other side and various creatures on the map.
Basically, the goal of the game is easy to comprehend, but mastering it requires a lot of strategic acumen. Dota 2 is one of the most prominent esports games around, attracting many talented players. They must rely on strategy, knowledge of the game, teamwork, and skills to come out on top.
Dota 2 system requirements
Minimum Requirements
CPU: Intel Dual Core / AMD at 2.8 GHz
RAM: 4 GB
HDD: 15 GB of storage space
GPU: NVIDIA GeForce 8600/9600GT / AMD Radeon HD 2600/3600
OS: Windows 7 or better
DirectX: Version 9.0c
Screen Resolution: 720p
Network: Broadband Internet Connection Recommended System Requirements of Dota 2
CPU: Intel Core 2 Duo E7400 2.80GHz / AMD Athlon 64 X2 Dual Core 5600+
RAM: 4 GB
HDD: 15 GB of storage space
GPU: NVIDIA GeForce 8600 GTS 512MB / AMD Radeon HD 2600 Pro
OS: 64-bit Windows 7
DirectX: Version 9.0c
Screen Resolution: 1080p
Network: Broadband Internet Connection Dota system requirements PC Guide
The game has been around for almost 7 years, and while there's been plenty of updates and new content since its release, Dota 2 system requirements still aren't very demanding. Meeting the minimum requirements should be enough to reach 30 FPS on 720p at low and medium settings. A fairly new PC with an integrated card could do the trick, but a dedicated GPU is what you need to guarantee stable framerate and quality.
If you have the recommended Dota 2 system requirements, you can enjoy an FPS of 60 on 1080p at high or ultra settings. The game's settings give many options to choose from, so you can decide on framerates or graphical quality. The game is only 15 GB when many games these days are at least 50 GB to over 100 GB. The RAM requirement for both minimum and recommended is very acceptable.
Having a Radeon RX 570 or an AMD Ryzen 5 and about 8 GB of RAM would be enough to go through a Dota 2 round silky smooth at maxed-out settings and 1080p resolution. Although, if you plan on playing other games more demanding than Dota 2, a GTX 1660 would be more ideal. Any bonus processing power can mean a whole world of difference when it comes to performance in games with sky-high requirements.
Maximizing the frame rate
A high FPS and smooth gameplay are essential for a competitive MOBA like Dota 2. Even with high-end equipment that meets all of Dota 2 system requirements, you can still experience the occasional lag and FPS drop. Dota 2 has its own FPS counter, which you can open by simply accessing Dashboard > Gear > Options > Advanced Options, and enable the "Display Network Information" option. The quickest and simplest way to improve FPS is to use Fullscreen mode over Borderless. This would let your computer concentrate its processing power on Dota 2 only. On Steam, you can find in the Steam menu properties an option to increase CPU priority for Dota 2. When you are there, click on "Set launch options" and add "-high" to increase CPU priority for Dota 2.
If you absolutely need the extra FPS and as little lag as possible, lower your game's resolution. If you are currently on 1080p, lowering it to 720p would decrease the pixels and the graphical quality, in exchange for better performance. Graphics vs. FPS
In a MOBA game like Dota 2, frame rates can sometimes determine victory or defeat. Not ensuring an FPS of 60 or higher as you are in stressful combat with effects flying everywhere would make it very difficult to react quickly and reading the opponent's tactics. But graphical details being too low aren't ideal, either. Without seeing the visual effects very clearly, you could miss out on important environmental and combat details crucial to winning the game. Besides, if your hardware exceeds Dota 2 system requirements, it would be a shame to not take full advantage.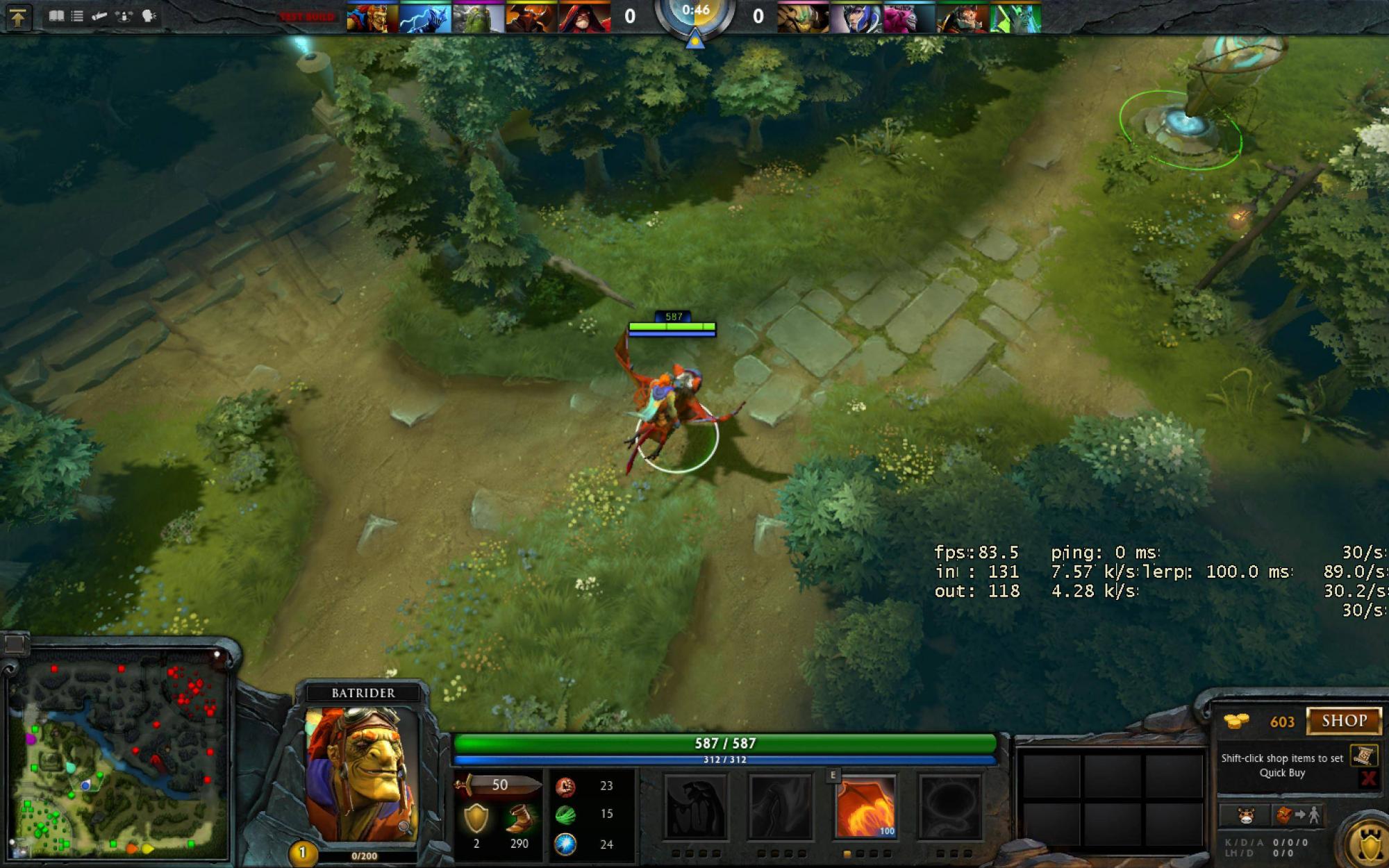 Thus, it's important to know which settings to tweak without compromising on graphical details. Ambient settings, world lighting, and atmospheric fog are safe settings to turn off that can boost FPS. Try turning off water quality, anti-aliasing, and specular lighting if you can deal with rougher graphics. If absolutely necessary, try turning down shadows and rendering, but this can start hurting the graphics considerably. More options to tweak include turning off the steam overlay and Vsync.
Interested in more news and guides on gaming and entertainment? Check out our website at GuruGamer.com and enjoy your stay.